Compare car loan rates and save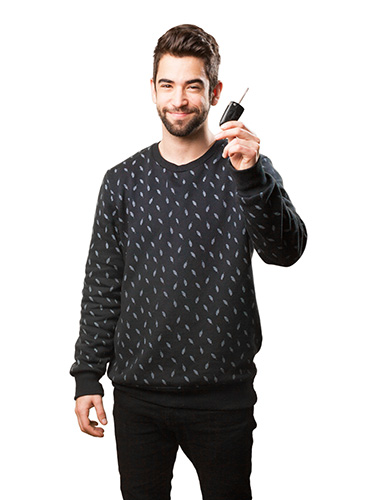 While it is possible to buy a new vehicle with sufficient savings, most people use car loans to get their next vehicle or even to buy a used car in New Zealand.
With car loans, you essentially buy a new car by borrowing money from banks, finance companies, and car dealerships. The tradeoff is that you'll have to repay the money owed along with the interest rates incurred on the car loan in exchange for getting the car outright, as soon as possible.
But before you apply for any personal loans for your car purchase, you may want to look at all your car financing options in NZ. To save you time and effort, you can use glimp's car loans calculator and find the best car finance in NZ to get your next car with the best loan terms for you.
There's multiple car or vehicle loan providers in NZ, all of them seemingly offering competitive rates and fees. Finding which car loan provider can be quite difficult and time-consuming. To help with this, glimp can help you decide by comparing the best car loan providers like MTF Finance, AA, Westpac, ASB, Kiwibank, and more.
How does Car Loan Comparison Work
Our car loan comparison tool is very easy to use, making it a very convenient place for car loan comparison. It's easy, quick, and you'll get all the information you need to make a decision.
Quick and easy to use
Glimp's personal loans comparison is quick and easy to use, allowing you to get your next vehicle right away. Here, we compare car loans from all the top providers including banks, finance companies, and car dealerships, placing them side by side so you can compare the different fees and rates in just one page.
Get the Best Car Finance NZ in a Convenient Manner!
Finding the perfect car loan is a walk in the park with glimp. Whether you're looking for the cheapest car finance, the one with the lowest early repayment fees, or the car finance with the lowest interest rates, we'll help you find it for free!
Get your Tailored Results
Enter some details about yourself such as the loan amount you want to borrow, your preferred repayment schedule, monthly income, and your desired loan term, and we'll bring up only the car loans and deals that suit these requirements.
Our Comparison Tool is 100% Free to Use!
Our quality comparison service is 100% free to use, helping Kiwis get access to the needed car loan to pay for a new or used car. It's 100% free to use, so you can maximise your savings while getting a great car finance in NZ.
FAQs about Car Finance in NZ
Car loans can be quite complicated, so we've gathered some of the most commonly asked questions you might have about a vehicle loan here.
Why Compare Car Loans with Glimp?
We save you time & money
We'll save you time and money by finding you the best car finance in NZ as easily and as quickly as possible.
Best place to compare car loans
Thousands of Kiwis have trusted us with their decisions regarding their utilities in NZ. You can trust us with your car loans in NZ as well.
Compare Car Finance NZ for Free
Using glimp is 100% free! Whether you simply want to compare information or get a better car loan, you don't have to pay us anything.
They talk about us
We've been featured by various news outlets like stuff, NZherald, Solarcity, Truenet, nbr, and many more.
What our broadband customers are saying:
Compare car loans
Find the perfect car loan for your new set of wheels now!