Looking for a car loan?
Compare car loan rates and save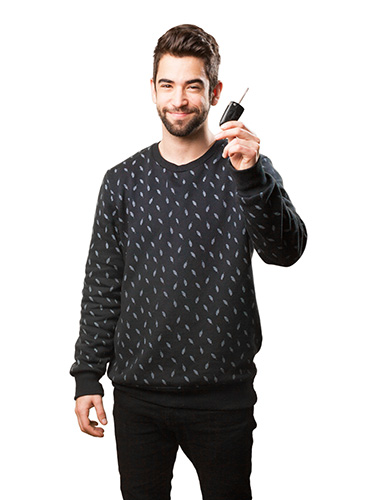 What are car loans?
The car loan remains the most common vehicle purchase solution in New Zealand. Hardly a marvel, since not many people have sufficient savings to afford a new car off the bat.
Car loans in essence are a way to pay for a new car by borrowing money from banks, finance companies and car dealerships. While you'll have to repay the money owed along with the interest incurred on the loan, the idea here is to gain ownership of the car as soon as possible.
Before applying for any car loans, you should look to compare all of your car financing options in NZ with glimp. Using glimp, you'll be able to find the best car loans in NZ to avoid having your finances take a serious hit.
Compare Car Loan Providers
There are many car loan providers in NZ that on the face of it, seem to be offering great rates and fees. So how do you know what car loan provider to go with? glimp will help you decide which provider to choose by comparing the best car loan providers such as AA, Westpac, Kiwibank and more.
How does our car loan comparison work?
glimp is known to be the place to compare car loans - so how does our car loan comparison work? Our comparison is easy, quick and you'll get all the information you need to make a smart decision.
Quick and easy to use
glimp's car loan comparison is super quick and easy to use, so you'll be able to finance your new set of wheels right away! We compare car loans from all different providers including banks, finance companies and car dealerships and we place them side by side so that you can compare the different fees and rates with ease.
Find the perfect car loan
Finding the perfect car loan doesn't have to be difficult, and with glimp, it's a walk in the park. Whether you're after the cheapest car finance in NZ, or car finance with the lowest fees or rates, we'll help you find it.
Get your tailored results
Tell us a bit about what you're looking for - how much you're wanting to borrow, your preferred repayment schedule and your desired loan term and we'll bring up the car loans that suit these requirements!
Our comparison tool is 100% free to use
At glimp we pride ourselves on offering a quality comparison service to help Kiwis nation-wide get the financing they need for their cars. We believe that this comparison shouldn't cost anything so that you can maximise your savings! It's 100% free to compare car loans with glimp.
Why compare car loans with glimp?
We save you time & money
We are here to save you time & money by finding you the best deal as easily and as quickly as possible.
Best place to compare car loans
New car loan site in NZ. Thousands of Kiwis have trusted us with their decisions.
Compare car loans for free
glimp is 100% free! Whether you want to compare or get a better car loan, you pay nothing.
They talk about us
Mentioned by various news outlets, such as stuff, nzherald, Solarcity, Truenet, nbr and many more.
Car loan FAQ
With how complicated car loans can be, you're bound to have a few questions about it. Have a look through our most frequently asked questions and see if your question has already been answered.
What our customers are saying:
Mikhail Bredeveldt & Melissa Heaney