Compare income protection insurance for free!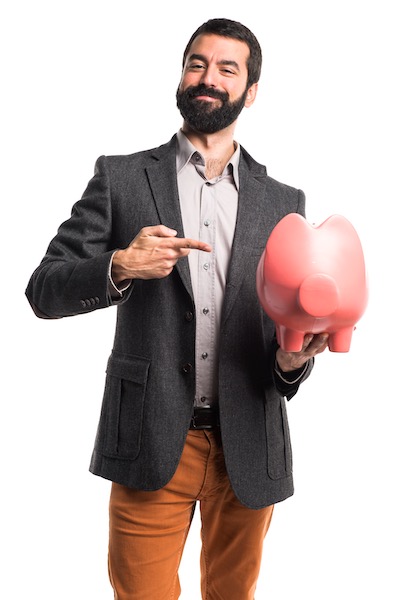 Getting started with income protection insurance
When you rely solely on your own income for your expenses and savings, finding yourself unable to work due to an accident or illness can be quite disruptive. Unless you have employee benefits or a sick package and healthcare, you might find it difficult to cover all your expenses. So, in the event that something bad happens, you can get financial cover from an income protection insurance policy.
Income protection insurance in NZ can insure you for up to 75% of your income, providing you with some form of safety net until you can finally regain your source of income, or until you get back to work. You and your insurer will need to determine the right percentage for your situation, as well as the waiting period and the payment period on your policy.
The payment period is the duration of time in which your insurer pays you out. This could be a set number of years, until you get back to work, or even until you retire. The waiting period is the amount of time you need to wait before you can start receiving these payments. As for the percentage, you can decide what you'd like it to be.
How does our income protection insurance comparison work?
At glimp, we help you find the most relevant cover for your needs, should you need the financial security. Our comparison tool is designed to make the search easy and convenient for you. Start your search for the best income protection insurance in NZ here at glimp!
Quick and easy to use
Our comparison tool is simple and convenient to use! Just type in a few details, and it will immediately bring up the latest income protection policies available from NZ's leading insurance providers. Thousands of Kiwis have trusted us with their insurance needs, so you can rest assured that all our deals are up-to-date and relevant.
Find your best deal, free of charge
glimp's comparison tool is 100% free to use! Feel free to shop around for the right deal that suits your circumstances.
Get your tailored results
Finding it difficult to browse around for deals and jot down specific details on all the different policies out there? Glimp makes it easy - our tool filters out irrelevant policies, leaving you to compare only the ones that work for your needs and your budget.
Start saving on your income protection insurance premiums
At glimp, it only takes a few minutes to find a better, more cost-effective policy. You can save on your insurance premiums by making the switch to a new policy, and without compromising your cover. Compare with glimp today and start saving!
Income protection insurance FAQ
Do you have any questions you need answered before taking out a policy? Browse around our FAQ and see if we've already answered it before:
Why should you compare income protection insurance with glimp?
We save you time & money
glimp works to help Kiwis find the right cover without the extra hassle. Save time and money by comparing all your options in just one place!
Best place to compare insurance
glimp is a trusted comparison site used by thousands of Kiwis. Make the switch at glimp today!
Compare income protection insurance
glimp is proud to offer our services 100% free of charge! You can compare income protection insurance policies without paying us a penny!
They talk about us
Our trusted reputation has taken us to even greater heights! glimp has been featured in various media outlets like stuff, nzherald, Solarcity, Truenet, nbr, and many more.
What our broadband customers are saying:
Safeguard your income today!
Find the best income protection insurance and continue providing for yourself and your family!