Rollover Mobile Plans NZ
Most providers offer rollover plans nowadays. This means that whatever you haven't used from your plan during the month will continue to be usable into the next month as long as top it up. You can compare mobile plans in NZ to see your options from a range of mobile providers. Naturally, rollover plans are only applicable if you don't have an unlimited plan.

Rollover data plans are generally the most-sought after plans. Since the reliance on the internet is only growing, Kiwis use more and more data. As data is often added onto plans in small quantities, it can be a relief to know that whatever you have leftover will stay with you moving forward.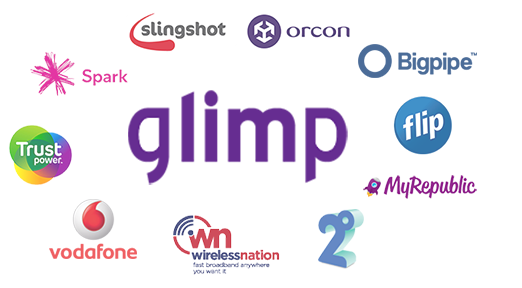 What are rollover plans?
Rollover plans are very common and simple. When you pay for a plan, you get a certain number of minutes, texts and data to use for the month. Without rollover plans, what you paid for will only expire if you don't consume everything. However, if you don't use up all of your minutes on a rollover plan, you'll be able to keep those unused minutes to use in the following month.

They make sense in making your dollar go further, as you can keep what you've already paid for. Rollover plans aren't restricted to minutes – you can also rollover your data and texts. Check for rollover options upon signing up to a mobile phone plan and get the most out of what you pay for.
Types of rollover plans
You can get plans which are specifically one type of rollover like only rollover minutes, data or texts. Some plans can include all three while others may only offer one or two.
Rollover data
It can really be a lifesaver if you have a month or two where you don't use much data, and a month where you need to use it very heavily. Most mobile providers offer some form of mobile rollover data. You can find out more about the Spark rollover data plan, one of the best offerings in NZ.
Rollover minutes
Rollover minutes are also self-explanatory. If you get 500 minutes of calling for a month, but only use 450 minutes, your following month will have an extra 50 minutes, giving you 550 minutes in total. It's very common for providers to offer rollover minutes in NZ.
Rollover texts
Much like rollover minutes, rollover texts are quite simple. Whatever you don't use during a month will be added on to the next month. If you only used 800 texts when you've had 1000 to use during the month, you'll have 1200 texts in total in the following month. Rollover texts are commonly added on to prepaid plans.
Rollover data FAQ
How does rollover data work?
Your provider will know exactly how much data you can consume each month. If you aren't using all of your plan, your provider will know exactly how many MBs you have leftover, and will add that to your plan next month accordingly.
How long does rollover data last?
Most providers will give you a 12-month period to top-up and keep your rollover data. Rollover data is also often stackable, so you can accumulate a lot of data over a period of several months if you want.
How do rollover minutes and texts work?
Whatever minutes or texts that you haven't used during a month will be added to the following month or once you top-up your plan. That way, you're always getting exactly what you're paying for.
If I use all of my data each month, is rollover data worth it?
Maybe not. However, if you're always using up all of your data every month, then you should look at getting a bigger plan.