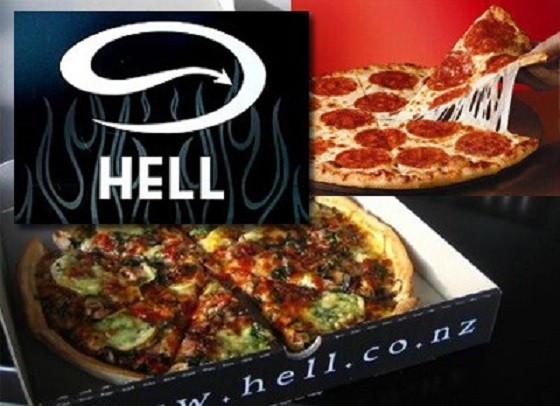 Hell's Pizza coupons, vouchers and deals 2019
Ready to go to Hell? Hell's Pizza that is! Hell's Pizza is known to many Kiwis as 'the best damned pizza you'll eat in your life', and it's no surprise that many are often searching online for the best vouchers and deals they can use in store...
Luckily, we have the very latest Hell's Pizza coupons, vouchers and deals right here! You can enjoy your favourite fresh handmade pizza and get awesome specials and freebies by using these great deal vouchers.
From tasty meaty pizzas to succulent vegetarian delights, Hell's Pizza creates delicious gourmet pizzas using the best ingredients possible. They can cater to a range of dietary needs - including vegan and Gluten Free options - so everyone in the family can enjoy something from Hell's!
Next time you're making a trip to Hell's, make the most out of your visit by using these great value 2019 pizza coupons. You'll be getting great tasting pizzas at an affordable price!
Where to get your Hell's Pizza coupons
Hell's Pizza began right here in New Zealand in 1996, and has gone on to expand to the United Kingdom, Ireland, Korea, Canada and India! Its first store opened in Kelburn, Wellington, and they have since gone on to open another 63 stores throughout the greater Auckland, Wellington, Tauranga, Hamilton, Dunedin and Christchurch areas.
When searching for Hells vouchers and coupons, you'll find that they regularly offer their customers great promotions - including free delivery Tuesdays and free snacks when you spend a certain amount on your order. For all other coupons and vouchers, we have them all here at Glimp!
It's easy to redeem your Hell's Pizza voucher; and you can do this online, in store or over the phone. Simply download or print off the voucher from your computer, or mention the coupon code when placing your order. You can use these coupons multiple times, but remember these great deals won't last forever, so make sure you check the expiry dates on them.
You can easily share these coupons and vouchers with your friends and family as well, so they can enjoy an experience at Hell's too! So, are you ready to enjoy the best damned pizza of your life?
Get more with Glimp
Saving money on your favourite takeaways is one thing...but could you imagine saving hundreds of dollars on your yearly utility bills? Here at Glimp, we are passionate about helping Kiwis save money on everyday expenses - whether that be a gourmet pizza at Hells or your latest power bill!
Our price comparison calculator lets you find the best deals on a range of utilities - you cancompare broadband, electricity, credit cards, insurance (and more) in just a few minutes! We'll show you the best deals around from NZ's leading providers - it's easier than you think to compare, switch and save!