Power Prices Concerns?
Compare Participating NZ Power Companies 2023 for free
Save as much as $400 on your annual power bill today!
How many people do you have in your household?
This will help glimp estimate your power usage in order to recommend participating power companies.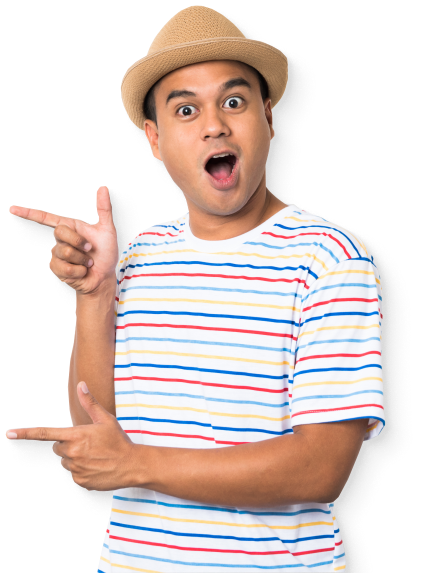 We help people like you everyday





Compare prices and find the best plan for your needs!
Compare power prices and the latest deals from participating power companies with ease! Whether you're looking for the low rates, the ones with flexible payment options, or an energy company that uses renewable energy, our list of participating power companies NZ at glimp should have something to suit your electricity usage. A lot of these reputable power providers offer different power plans with their own benefits, power prices, and terms of use for both new and existing customers in NZ.
How Do We Compare Participating Power Companies NZ using Glimp?
Glimp makes it easy to find the best power provider for your specific electricity usage and power consumption from our list of participating retailers. No need to spend hours on the web looking for different deals and power prices!
Quick and easy to use
Glimp is easy to use when it comes to comparing power companies, saving you the time and effort. Simply enter a few details about your existing power plan as well as details about your living conditions and power consumption and our website will deliver the list of participating power providers most suited for your situation.
Find your best deal, free of charge
Comparing participating power companies with glimp is 100% free! When you compare power plans here with glimp, you can also get details about how much you can save on your power bills when you switch power providers. This can help you make a better-informed decision especially if you want to save money in the long term rather than just springing for the lowest rates on paper.
New Zealand's trusted power company comparison tool
Our tool has helped thousands of consumers in NZ switch to a power company offering them the lowest rates, the smoothest process, and the best value for their money. At glimp, we continue to strive to get the best plans for our users, delivering satisfaction with every search. As noted by the media surrounding our work, customers trust us to find the best power companies for their needs.
Start saving on your power bill
Knock off some dollars on your power bill each month when you make the switch to a new power company in NZ today! We can help you locate the cheapest power prices from among the likes of big providers like Nova Energy, Genesis Energy, Mercury Energy, Flick Electric, Frank Energy, to get you started with better fitting power plans. Use glimp to find the cheapest rates and save on your power bill today from participating retailers!
Choosing the Right Power Company for Your Home
With many of NZ's best power companies all aiming to reach the top spot, it can be a little confusing to determine which one is the best for any homeowners' power consumption and electricity usage. Depending on which aspect you value, whether it's the best deal or the use of renewable electricity, you will end up spending some time going through all of your options.
We make it easy for homeowners to get a great deal, striking a balance between reliability and low rates. Comparison is primarily done online and all in one page, saving New Zealanders the time and effort it takes to compare power prices from our participating power companies, improving their quality of life.
Great Quality, Fairly-Priced Power Plans
Kiwis typically consume around 7000 kWh of energy every year per household, with power consumption peaking during the summers and winters. But when you're looking for a power company in NZ, it's not just about the quantity and power prices. You will also want to look at other things like customer service, flexible payment options, and even billing methods. In addition to their pricing, glimp can also help you find these details fast!
You can get a cheap power company without compromising on other factors such as good customer service or easy payment options. Simply use our comparison tool for the most appropriate power plan.
You can also compare options and bundle plans from power companies like Nova Energy, Genesis Energy, Mercury Energy, Flick Electric, Frank Energy.
Glimp compares the best power deals from participating power companies
Plenty of Kiwis have spoken out about their experience with different power companies in NZ, scoring them based on their overall satisfaction rating. Check out some reviews we've gathered from everyday New Zealanders here if you're thinking of switching to a different power plan.
Each of the best power companies in NZ come with their own advantages. For example, the money saver schemes such as different income and bills management tools makes it easy for participating power providers to reach the top of the list since they can help save on your bills.
Meanwhile, other power companies have cost-effective power plans meant for businesses and commercial establishments. For example, Meridian Energy supplies electricity across many sites and establishments in NZ, ranging from homes and farms to offices and factories.
On the other hand, Genesis Energy provides diverse options such as Price Park & Flexible Plans, and eSaver Plans. Likewise, Contact Energy also has its own flexible payment options and transparent pricing.
As for other power options you might want to check out are: Frank Energy, for some of the simplest plans meant for businesses and residential customers. Another is Mercury, thanks to the ability to bundle utilities like power, phone, and gas services in one, easy-to-manage bill.
Want to find out more about NZ's leading power companies? Glimp will help you easily compare the cheapest power deals from participating power providers. Check out our power company comparison tool and we'll help you to compare, switch, and save!
The Ultimate Guide to Compare Power Companies in New Zealand 2023
This reliable guide will help you compare power prices with confidence and help you find the best participating power provider for your home. Within this guide, you will find comparisons of power rates in New Zealand from companies such as Genesis Energy, Contact Energy, Mercury Energy, Meridian Energy, Electric Kiwi, Flick Electric and other providers. Our broad review of companies ensures that you're getting full coverage of all major cities in New Zealand.
Why Compare with glimp?
We'll save you time & money
Easily compare prices, features, and benefits. Find the cheapest power company in just minutes!
A great place for power company comparison
Best power company comparison site in NZ. Thousands of Kiwis have already trusted us with their decisions.
Compare power deals for free
Glimp is 100% free to use! Whether you want to compare or switch power companies, you pay us nothing.
They talk about us
Mentioned by various news outlets, such as stuff, nzherald, Solarcity, Truenet, nbr and many more.
Power FAQ
Got any questions about your power consumption? We've rounded up the most common inquiries when it comes to the best power companies here.
About glimp
Glimp is a comparison website for different utilities like broadband, electricity, and gas. Glimp has helped people get the best individual or bundle deals on all their utilities at home. The glimp.co.nz comparison and switching service is designed to help you save time and money by finding you the best rates from the best provider, at the best price.
What our broadband customers are saying:
Find a Better Energy Company for your Household
Don't put it off any longer.