Power prices on your mind?
Compare power companies in NZ for free
Save as much as $400 on your power bill.
How many people do you have in your household?
This helps glimp estimate your power usage to recommend great plans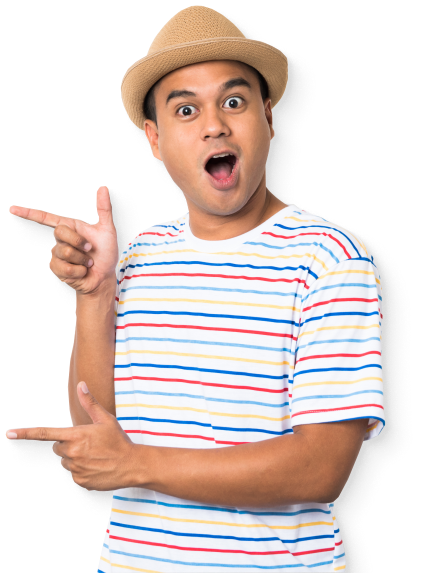 We help people like you everyday





How does our power comparison work?
Comparing power plans doesn't have to be difficult. Using glimp makes the process much simpler, meaning you won't have to spend hours on the web trying to search through different power deals available.
Quick and easy to use
With glimp, we've made everything more simple for you to use so that you can save both time and effort in trying to find the cheapest power company deal for you. All you have to do is enter a few details about your existing power plan and about your current living situation and from there you'll be able to see the power deals most relevant to your situation! We understand how valuable your time and effort are, so we leave none to waste.
Find your best deal, free of charge
Finding the right deal for you doesn't get any easier than with glimp. All you have to do is enter your details: where you live, your current power supplier and how many people live in your home. After that, we'll show you your options, and how much you could be saving if you switch. You'll then be able to make an informed decision about which power company can offer you the most competitive price. Not to mention, our power company comparison tool is 100% free to use!
New Zealand's trusted power company comparison tool
We believe all Kiwis should get a fair deal on their electricity bills. That's why we set out to help people compare power prices NZ wide. Our tool has allowed thousands of New Zealanders choose a power company that can offer them the lowest rates. glimp strives to identify great plans for our users, delivering satisfaction with every search. Noted in the media for our work, we're trusted by consumers to find the best-suited electricity companies for their needs.
Start saving on your power bill
Not only will you be able to find a better power deal by using glimp, but you might also be able to knock off heaps of dollars off your power bill each month. We compare the biggest power companies in NZ and you can find the cheapest company in just a few minutes. Get started with fairer, better fitting power plans. How much could you be saving? Find out the cheapest power company now!
Cheapest Power Company For Homeowners
Kiwis are constantly looking for the best ways to improve their quality of life. Here at Glimp, we aspire to do the same thing for New Zealanders. To help you save on your power bill, we compare power providers online, so that you can find the cheapest power company around. Are you ready to find deals from the cheapest power companies in NZ? Get started today with glimp!

NZ's leading power providers are all aiming to be the best by providing Kiwis with affordable and sustainable power. New Zealand is a melting pot of renewable energy, and many power companies are able to harness energy from renewable sources and use them to power households and businesses. You can easily compare renewable power companies using our services here at glimp.
Great Quality, Fair Pricing in Power Plans
Kiwis consume around 7,000 kWh of energy each year per household, with consumption peaking during winter and summer. When looking for the cheapest power company, it is not only about quantity. Moreover, it should also be about the quality. Factors such as customer service, power plans options, and billing methods also matter. Some customers are also after renewable power, and are specifically looking for companies that have options in using renewable energy. Instead of brooding over heaps of information from multiple provider websites, you compare plans easily with us at glimp - we'll help find the cheapest power company.

Remember that finding a cheap power company does not mean sacrificing on quality; they can still offer competitive services. Simply use our comparison tool to check for the most appropriate power plan.

Electric Kiwi Power Plans, like others, provide power at cheap prices. They've created money-saving schemes such as the Free Hour of Power, the Stay Ahead 200 plan and the Loyal Kiwi Plan. This has helped them rank as one cheapest power company that utilizes renewable energy.

You can also use our comparison services to compare power companies like Meridian, Nova Energy, Flick, Genesis, Frank Energy, and Mercury.
Glimp compares the best power deals around
Plenty of Kiwis have already spoken about their experience with certain power companies, and scored them according to their overall satisfaction rate. If you're deciding whether or not to switch to another power company, then check out these company reviews left by everyday New Zealanders just like yourself.

The best power companies in NZ all have various offers with different advantages. When it comes to the cheapest power company in NZ, then Electric Kiwi, Nova Energy, Flick Electric, Mercury Energy, and Energy Club NZ makes the top of the list. Their money-saving schemes offer great features like income and bills management tools, to help keep you updated and save on your bills.

Meanwhile, other power companies that are intended for businesses also have cost-effective power plans. Meridian Energy, for instance, supplies power across many sites, areas, and establishments in New Zealand; from homes and farms to offices and factories. Harnessing 100% of their power through renewable resources, they help New Zealand homes and businesses reduce their carbon footprint. Genesis Energy NZ, meanwhile, provides diverse options such as Price Park & Flexible Plans, and eSaver Plans. In the same way, Contact Energy has created flexible payment options and transparent pricing.

Glimp doesn't just compare the cheapest power companies around; it also enables you to see and compare different power plans from each power provider. Frank Energy has some of the simplest plans intended for new businesses and customers. Meanwhile, Trustpower cuts the costs by allowing clients to combine their power, phone, and gas services into one easy to manage bill. Pulse Energy applies a different client-centered strategy; they promise to beat the electricity rates you are on with your current retailer (assuming you always pay on time).

Want to find out more about NZ's leading power companies? With glimp, you can easily compare the cheapest power companies with other top providers. Check out our power company comparison and we'll help you to compare, switch, and save!
Power FAQ
There are a lot of aspects to consider when it comes to power, so there's bound to be a few questions running through your mind. Have a look through our most frequently asked questions for power and see if your question has already been answered.
What our broadband customers are saying: