Pay Monthly Phone Plans NZ
Instead of paying a different amount each month, it's an easier option to just have one reliable payment that will give you the same results each month. There are great benefits offered by leading mobile providers if you choose a pay monthly plan. Spark give you free access to Spotify, while Slingshot knock a bit off your bill if you bundle with them.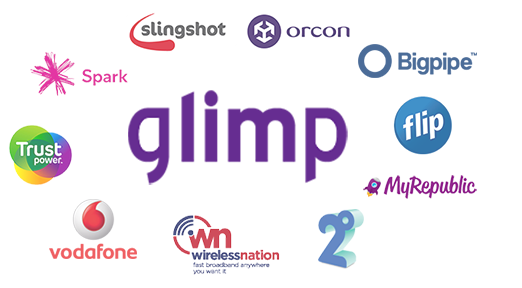 What are pay monthly phone plans?
With pay monthly plans, you get a set amount of calls, texts and data. This will remain unchanged as long you remain on your plan. You'll pay a consistent fee each month and consistently get the same use of your mobile network.

They're ideal for people who know what they need in terms of calls, texts and data. If you're one of these people, then it will be more convenient to have a constant bill, rather than a plan which can vary from month to month.
Why get pay monthly phone plans?
If you like a consistent bill at the end of each month and dislike the variability of a prepaid plan, then you'll want to get a pay monthly plan. Pay monthly mobile phone plans are quite popular in New Zealand, so you can rest assured that providers have an option available for you.

Pay monthly plans usually come bigger than prepaid plans – so if you're a heavy user, you're more likely to sign up to a pay monthly plan. They're also far easier to work with as shared plans. If you have a family of people with similar mobile needs, you can bundle pay monthly plans together and save heaps of your costs. For many Kiwis, pay monthly phone plans are the best mobile phone plans in NZ.
Pay monthly phone plan options
All of the major mobile providers in New Zealand offer some kind of pay monthly plan. These providers include Spark, Vodafone, 2degrees, and Slingshot.
Spark Pay Monthly Plans
Spark mobile NZ offer 3 different pay monthly plans. They all come with unlimited texts and only the cheapest option comes without unlimited calling. You'll get 300 minutes for all the plans, but the big difference comes with the amount of data. The cheapest plan offers 1GB of rollover data while the most expensive one comes with unlimited data. All of these Spark plans come with free Spotify and free 10GB socialiser data for 6 months.
Vodafone Pay Monthly Plans
Vodafone mobile also offer 3 versions of the pay monthly plan. It starts with the basic Advantage Lite plan and escalates up to the Unlimited Mobile plan. Vodafone NZ also let you easily switch between a pay monthly plan and shared plans.
2degrees Pay Monthly Plans
2degrees mobile have the most versatile pay monthly mobile plans. They have 14 different options that vary on how many people you want to share the plan with. Obviously, you can still get individual plans too. 2degrees NZ pride themselves on having the cheapest unlimited shared plan on the market.
Slingshot Pay Monthly Plans
Slingshot mobile offers 5 different pay monthly plans, ranging from their basic $20 plan to their $80 awesome plan. They'll knock $5 off your plan for every mobile account you have if you bundle it with one of their broadband plans.
Pay Monthly Mobile FAQ
How do Pay Monthly Phone Plans Work?
Pay monthly phone plans are very simple. You choose a plan based on how many calls, texts and how much data you need. You pay the same price each month, and get the same amount of calls, texts, and data.
Should I get a Pay Monthly Plan or a Prepaid Plan?
This fully depends on what type of user you are. If you consistently use a similar amount of calls, texts and data, then you should get a monthly plan. If your usage varies from month to month, then go for a prepaid plan.
How much do Pay Monthly Plans Cost?
IThis entirely depends on your provider and the plan you're under. Some can start very cheap, while other unlimited plans can go up to around $80 per month.
Are pay monthly plans and postpaid plans the same thing?
Yes – they are exactly the same thing, but they just have different names.