Power Bundles NZ
If you're looking to save money on your utilities, going for an energy plan that allows you to bundle your power, gas, and other utilities together is the best option. Many power companies in NZ, like Nova Energy and Trustpower, offer great value bundled deals for electricity, gas, broadband, and other utility services. This means that you can get all your utilities from a single provider; and when you do you'll be eligible for a bundle discount!
Streamline your bills and forget the hassle of dealing with multiple bills and providers each month. With a power bundle, you can easily manage and pay for all your utilities all under a single bill! At glimp, we can help you save more by looking for the cheapest power and internet bundles in NZ!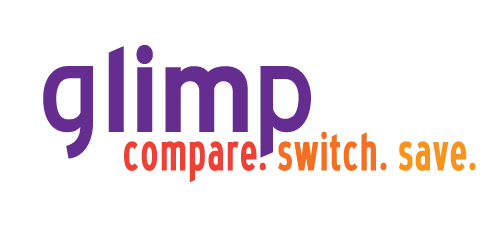 Benefits of bundling your electricity with other services
NZ's leading power providers are constantly looking for ways to improve their services by integrating new technology and schemes that can improve the quality of life for New Zealanders. With this, power plans can now be bundled together with broadband, gas, and other utility services, so that Kiwis don't have to worry about multiple bills each month. It also helps build a stronger partnership between Kiwis and their providers, as they only have to deal with the one company for all the services that their household needs.
Convenience
Would you rather have a pile of utility bills to pay from different companies, or have all of your utilities listed together in a single bill? If you prefer the second option, then a power bundle is just right for you. It's convenient to pay all your household bills, such as electricity and broadband in one go. Your power provider can be your one-stop-shop for nearly every household service!
Manage your bills with ease
When you can see all of your household bills on a single page, it's easy to review and compare how much you're spending on each service. By doing so, you can get a better idea on what you can do to reduce your overall utility costs. From here, you can trial new ways to keep your energy usage, and other utility usages, to a minimum.
Access to exclusive discounts and incentives
Some power providers give discounted rates across their services if you seal a bundled deal with them. Not only this, they can also give you incentives based on the bundle that you apply for. In the long run, these discounts and incentives are extremely advantageous, especially during peak power seasons when you're likely to consume more gas and electricity.

Frequently asked questions
What companies have the cheapest power bundles in NZ?
Power companies that offer the cheapest power bundles include Nova Energy, Contact Energy, Genesis, and Trustpower, among others. Some broadband providers also offer budget-friendly bundles on power and broadband - Orcon and Slingshot are examples of electricity providers that also offer broadband services.
Why does my power bill skyrocket during the night?
There are many factors that can contribute to this, however, it's generally due to temperature changes that occur during the day, which consequently urges you to either turn up the heating or the cooling in your home. Another likely reason is that your appliances are on a 'stand-by' mode during the night, which tend to spike up your bills when you're not looking.
What companies offer the most comprehensive bundle?
'Comprehensive' in this sense refers to having electricity, broadband, landline, gas, and mobile plans in a single package. Pulse Energy is one provider which has almost every household service that you need. To see what bundle options each provider has to offer, check out our power companies page for the latest plans and offers.
About glimp
glimp is a comparison website for utilities, such as broadband, power and gas. glimp has helped thousands of New Zealanders find the best broadband deals since January 2016. The glimp.co.nz broadband comparison and switching service is designed to help you save time and money by finding you the best broadband deal from the right provider at the best price.