Compare the best debit cards in NZ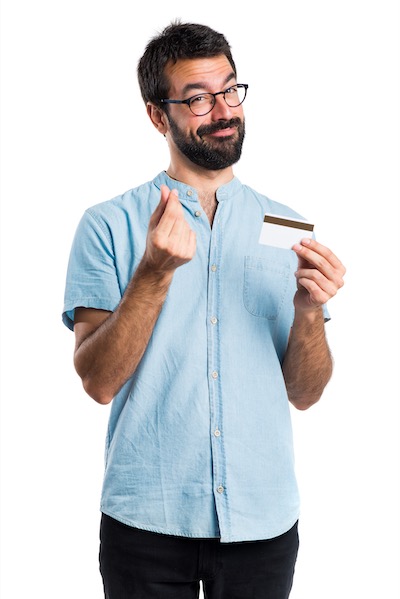 New Zealand debit card companies
glimp is dedicated to helping you find a better deal by showing you all the best debit card offers in New Zealand! Our quick and easy-to-use comparison tool will search through the leading local companies, and narrow down your options so that you can find the best card for your needs. Simply tell us some basic details, and we'll show you the best debit card deals in only a matter of minutes.
Thousands of Kiwis have already found the perfect debit card deal for them, and now's the time to get yours too!
What is a debit card?
A debit card is a card that is attached to one of your bank accounts; it lets you deposit and withdraw money electronically. This provides convenience when purchasing goods or services, as well as eliminates the chance of losing your physical cash.
Unlike a credit card, a debit card allows you to only make purchases using your own money (instead of borrowing the money to pay back later). This is a good option if you don't want to be in debt, which can be a tendency with credit cards. Some debit cards also have a daily spending limit to keep you from making too many purchases at once.
Visa debit card is one of the major payment processors, along with Mastercard. As these payment processors are global brands, you can easily use your local debit card in other parts of the world. To get the best deals on debit cards in NZ, compare now with glimp!
How does our debit card comparison work?
Although debit cards aren't as popular as credit cards, there are still a number of great deals you can find from the country's leading banks! There are a number of NZ banks offering great value debit card deals, so you can easily purchase things in-store and online. Here at glimp, with just a few clicks, we'll help narrow down your choices so you can find a card that matches your needs best.
Quick and easy to use
We know that choosing the best debit card deal can be difficult, as there's normally plenty of complicated financial jargon that you need to decipher when researching your options. That's why we've made the process simpler for you with our quick and easy to use comparison tool. We just need some basic details, and we'll show you the best deals currently on offer.
Find your best deal, free of charge
While there are fees involved with owning a debit card, finding the right one doesn't have to cost you a thing, as our comparison tool is free of charge! Whether you're looking for a BNZ Visa Debit Card, a Kiwibank Visa Debit Card, or a Westpac MasterCard Debit Card, you can compare all you want without it costing you a penny!
Get your tailored results
We want to give you tailored results that are completely customised to your financial needs. That's why we ask several questions; your answers will be our basis in showing you the most suitable deals available. With the right debit card that's suited to your lifestyle, you can save big in the long run!
Debit Cards FAQ
Got any questions before using our comparison tool? We've compiled the most frequently asked questions of Kiwis about debit cards. Find out more about our comparison service as you compare debit cards at glimp.
Debit and credit cards are two of the most common ways to pay in New Zealand. Debit cards only take money from your account, giving a debt-free status to its users. The advantage in getting a debit card is the peace of mind in knowing that you won't spend the money that you don't have.
On the other hand, credit cards let you borrow money from the bank first, and then pay it back late. This can give you financial freedom, as you can spend as much as you want (to the limit of your card). However, the risk of spending more than you can pay is high. Debit and credit cards have different uses, so it's best to determine exactly what you need first.
Debit cards may not be as popular as credit cards in New Zealand, but the majority of stores throughout New Zealand accept debit cards as a payment method – both in urban and rural areas.
Although a debit card may make you feel a bit limited in your spending capability, it can help you save for a better future. You can spend your money guilt-free and worry-free, knowing that it's your own money that you're spending – not the banks'.
The good thing about debit cards is – fees are minimal! You don't technically have to pay the bank for trusting them to keep your money.
What you will be charged for is withdrawing your money from another bank's ATM! These charges will depend from bank to bank. To avoid this, it's best to withdraw money from your own bank whenever possible.
Why compare debit cards with glimp?
We save you time and money
We've helped thousands of Kiwis just like you save time, money, and effort. Just tell us a few basic details about your financial situation, and we'll show you tailored results in a matter of minutes.
Best place to compare
glimp uses a comprehensive comparison tool that filters leading NZ debit card deals, depending on what you need. We ensure to give you only the most accurate results from the best banks in the country.
Compare debit cards for free
On top of our quick and easy process, our comparison tool is 100% free! Whether you're looking for a bank that offers Visa Debit Cards, or you're ready to sign up to a deal, it costs nothing to use our service.
They talk about us
glimp is a trusted comparison website in New Zealand, renown for helping thousands of Kiwis every day. Stuff, NZ Herald, SolarCity, Truenet, NBR, and many more talk about us.
Types of debit cards we compare
A Visa Debit Card is the most common debit card used in New Zealand. As it's accepted worldwide, it offers a quick, convenient, and secure way to make transactions – either in person, online, or over the phone – wherever you are.
Some of the best debit cards currently on offer are the BNZ Visa Debit Card, the Kiwibank Visa Debit Card, the ANZ Visa Debit Card, the ASB Visa Debit Card, and the TSB Visa Debit Card.
A Mastercard Debit Card is the other type of debit card used in New Zealand. While it's not overly different from a Visa Debit Card, it's more ideal if you're a regular traveller, as it has a slightly lower exchange rate. Merchants worldwide are also accommodating if you have a Mastercard debit card.
Unlike Visa Debit Cards, not many NZ banks offer Mastercard debit cards. If you find this more suitable for your needs, you could look at getting a SBS MasterCard Debit Card or a Westpac MasterCard Debit Card.
What our broadband customers are saying:
Get on top of your spending habits with a debit card
Don't wait any longer and find the best deal today!