Avanti Finance Car Loans
Avanti Finance have been providing financial assistance to Kiwis for all their car and home loan needs since 1989. As a winner of the Equifax Outstanding Corporate Citizen Award in 2019, Kiwis from all walks of life have found Avanti Finance one of the most reliable non-bank lenders in New Zealand.

Avanti Finance car loans include a pre-approval process, so that you'll know exactly what's involved in your loan, and the amount you'll need to pay in the future. When you apply for an Avanti Finance car loan in NZ, you can also get payment protection, GAP insurance, mechanical breakdown, and other exclusive offers that can assist you with your vehicle finance.

Avanti Finance tailor their car loans according to your individual needs, personal circumstances, and the amount that you wish to borrow. You can get an Avanti Finance car loan quote quick and easily online; it only take a few minutes to get financing for the car of your dreams!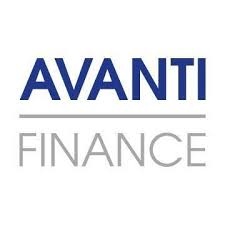 Why sign up for Avanti Finance car loans?
Avanti Finance will explain all the fees that apply to your loan and make sure that you understand the terms and conditions, from fixed fees to penalties, before you sign up with them. They're also extremely responsive, and have a team dedicated to catering to your specific needs, ensuring you have everything you need to know to pay back your loan with ease.
Your one-stop-shop
Avanti Finance is your one-stop-shop, providing you with a range of comprehensive services. As well as a car loan, you can also apply for GAP insurance, payment protection, and mechanical breakdown through Autosure. You can purchase your dream vehicle from one of their trusted dealers, through Trade Me, an auction, or through a private seller.
Pre-approval process
When you apply for an Avanti Finance car loan, there's a pre-approval process that helps you to prepare for the amount that you'll be paying back in the future. This gives you a realistic estimate on how much you can actually afford.
Avanti Finance Car Loans in NZ: Interest Rates & Fees
You can get an Avanti Finance car loan if you're over 22 years old, and you can borrow anything from $1,000 to $50,000 for a maximum of five years. Avanti Finance car loans can come either secured or unsecured. Interest rates start at 9.95%, which can be adjusted further based on your personal circumstances, the amount you want to borrow and how long you'll be making repayments for. Other fees that apply to an Avanti car loan include an establishment fee, security registration for secured loans, and an early repayment fee (if you pay in full before the due date). Further fees may apply.
Avanti Finance Car Loan FAQS
Avanti Finance looks into your individual circumstances before making a decision. What makes them fairer than most other finance companies is their consideration for borrowers who may have a bad credit history or irregular income, which mainstream lenders and banks hardly entertain. As long as you're over 22 years old with a valid driver's license, you'll have a fair chance to get a car loan from Avanti Finance.
After the application has been approved, you'll need to sign a contract with Avanti Finance, and there are four ways to do it: direct application, via courier, through a broker or dealer, or through electronic signing.
Direct application: You'll need to visit your nearest Avanti Finance office to sign the documents.
Via courier: They'll courier the documents to you and you can sign them in front of a suitable witness who can verify your identity and have the documents sent back.
Through a broker or dealer: The process will be organised by them.
Electronic signing: You can do electronic signing through your device, a laptop, or pc; they'll forward the documents electronically and you'll be required to provide them with an electronic identity verification of your ID, as well as some electronic bank statements.
Yes, but you'll need to discuss with them first, as you'll need to pay the loan back in full first or register another asset as security. You can also sell your car to buy a new one; they can finance the new purchase through a different loan application.