Small Business Mobile Plans NZ
Small businesses have different needs than large companies, so it's only essential that they have a mobile plan to suit their needs. Small business mobile plans pack large amounts of credits for text, calls, and data which are useful for contacting your customers and clients — whether online or offline — even in remote locations.
Small business mobile plans take advantage of the well-established 2G, 3G, 4G, and even 5G networks in the country to service up to 99% of the area where most of the businesses are located. Wherever you go, you can always work efficiently using a trusted mobile plan with great coverage. Leading mobile providers also include plenty of benefits like free public wifi and international roaming, giving you the flexibility to personalise your plan for your business needs.
To get a small business mobile plan that suits the needs of the company, make sure to compare your options first using our services here at glimp.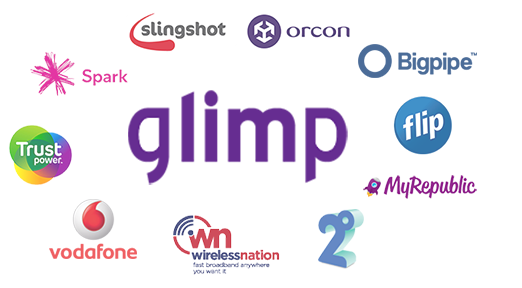 Why get a small business mobile plan in New Zealand?
See great improvements in your small businesses
If you want to see great improvements in your business, make sure your team has a tool that can cater specifically to the needs of your business. If your business requires constant communication and data usage while on the go, it's important that your small business has a mobile plan that can help the team increase their productivity levels.
With a comprehensive small business mobile plan, they can work remotely and never miss important calls from clients and customers. As nothing's stopping your team to work, you can expect great improvements in their productivity and revenue!
Take advantage of extensive mobile coverage in NZ
The great thing about NZ's mobile connectivity is its coverage. Even in remote locations like hilltops and islands, you can expect to get at least 3G speeds which is just enough for calling, texting, and light internet usage. It gets even better in urban town centres as you can expect to get 5G signals, which are almost 500 times faster and more reliable than 3G!
Thanks to this wide coverage, nothing's stopping your productivity even if your business is in a rural area. No more compromising your productivity and income. It's time to take your business to the next level!
Frequently asked questions
Getting a specialised small business mobile plan brings plenty of benefits! This includes endless data, unlimited calls and texts in NZ and Australia, as well as hotspotting without extra charges! Depending on your plan, it'll cost you anywhere between $35 to $58, with some even packing 5G capabilities.
Of course! Leading business mobile providers in NZ offer international roaming packs with 24/7 support. They're available in major business destinations for Kiwis like Australia, USA, UK, South Korea, and China. Whenever you have some clarifications about your roaming plans, mobile providers make sure to address them immediately. No business can afford to have a downtime or a mobile outage.
Mobile providers keep their inclusions as open as possible, giving you the choice to customise your plan the way you want. It's important to note, however, that getting personalised plans may add up to your costs. Luckily, you can get them with big and exclusive discounts by simply comparing your options here at glimp.
Sure you can! Several business mobile providers offer landline on mobile features, which allows a landline number to be diverted to your mobile phone. With this feature, you can always answer important calls from your office telephone even when you're out of town.