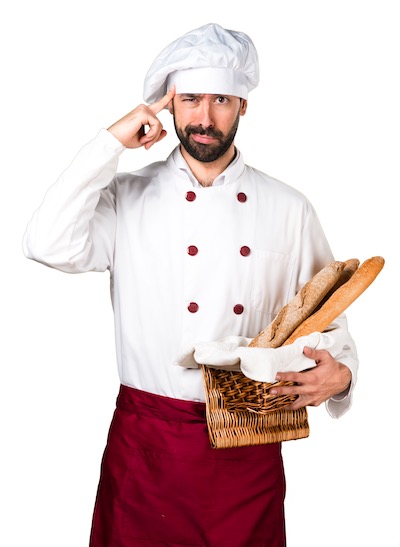 New Zealand LPG Suppliers
glimp is on a mission to help you save in a matter of minutes! By comparing suppliers with us, you'll not only save on costs, but you'll save time and effort too. Thousands of Kiwis have trusted our comparison service, and now's your time to save on your LPG deal too!
Simply let us know your usage of LPG, and we'll show you the best deals near you.
What is LPG?
Liquefied Petroleum Gas – more commonly known as LPG – is a clean source of energy used by Kiwis for transportation, cooking, heating the home and even heating the water in your bath! It comes encapsulated in a bottle, containing butane, propane, or a mixture of both. Compared to other types of fuel, LPG gas bottles are refillable, making them a sustainable option in the long run.
LPG is an all-around fuel that can be used for residential, commercial, industrial, and agriculture purposes. It's a particularly useful power source in remote areas of New Zealand, since it's not tied to any cables. This means that if you're in an area where there are no lines for electricity and natural gas, you can rely on LPG as your source of energy.
Switch to sustainable energy with LPG and find out the best deals from suppliers near you!
How does our LPG comparison work?
Score great value deals among the best LPG suppliers in New Zealand in just a few easy steps! Whether you're wanting to purchase LPG gas bottles, or you're looking for LPG filling stations near you, compare your options easily using our comparison tool here at glimp. Simply tell us what you need and we'll give you tailored results in only a matter of minutes.
Quick and easy to use
Looking across many websites just to find the best LPG deal near you can be a timely process, which is why we're here to make it quick and easy for you. Whether you need an LPG gas refill or LPG gas bottles, we'll show you the best deals that match your needs according to what's currently on offer in the market.
Find your best deal, free of charge
We're dedicated to helping Kiwis save here at glimp – so we've made our comparison tool free of charge! We know that finding the best deal that ticks all the right boxes can come with a high price, so we've made sure that you can compare without worrying about additional costs. Compare the best deals from the top suppliers of LPG in your area today!
Get your tailored results
Above all, our mission is to help you save by showing you all the deals that cater to your needs. We know that every penny you spend is valuable, that's why we make sure that you'll benefit by using our services. Simply answer some basic questions about your household needs, and we'll help you get the best LPG deals in your area.
LPG FAQ
Got some questions about LPG? We've compiled the most frequently asked questions about LPG all in the one place. Feel free to find out more about LPG before making your switch.
Why compare LPG with glimp?
We save you time and money
We're on a mission to help thousands of Kiwis like you save every day. Many have saved time, money, and effort by simply answering some basic questions and finding a better deal. Switch to a better LPG gas deal now in just a few easy steps.
Best place to compare
glimp knows that LPG can be a dangerous power source if it didn't come from a trusted provider. That's what we only show you leading suppliers across NZ to ensure the quality and safety of your deal.
Compare LPG suppliers for free
On top of our quick and easy process, our comparison tool is 100% free! Whether you just want to see your options, or you're ready to make a switch, it costs nothing to use our service.
They talk about us
glimp is a trusted comparison website in New Zealand, renown for helping thousands of Kiwis every day. Stuff, NZ Herald, SolarCity, Truenet, NBR, and many more talk about us.
Types of LPG deals we compare
A propane-butane mix is the most common type of LPG in Kiwi homes and businesses. It's extracted from natural gas, making it an eco-friendly option. LPG also goes by the names of LPG bottled gas, BBQ gas, camping gas and LP gas.
LPG propane-butane mix is supplied to you via a bottle, and can be refilled or exchanged. This type of LPG is most useful for cooking and heating the home. It can also be used for commercial purposes including forklifts, farm irrigation engines, fleet vehicles, and buses.
Autogas is a special mixture of butane and propane used for vehicles. If you're looking for LPG refills at your local petrol station, this is most likely the choice that they will offer you. Unlike most types of commonly used car fuels in NZ, autogas is the most eco-friendly.
Aside from being sustainable, autogas is also healthy for the engines. You'll not only emit less greenhouse gasses into the air, but you'll also ensure that your car is in top condition. Best of all, it's affordable too!
Unlike a propane-butane mix, pure butane is only used for commercial purposes. As it has a higher boiling temperature, it's a more suitable choice in colder climates as the gas won't easily evaporate, especially when outdoors.
Butane is also extracted from natural gas and oil refining, meaning that it's an eco-friendly choice as well. It's most commonly used as a fuel, propellant, refrigerant, and petrochemical feedstock.
What our broadband customers are saying:
Score the best LPG deal
Don't wait any longer and switch today!