Compare TV streaming services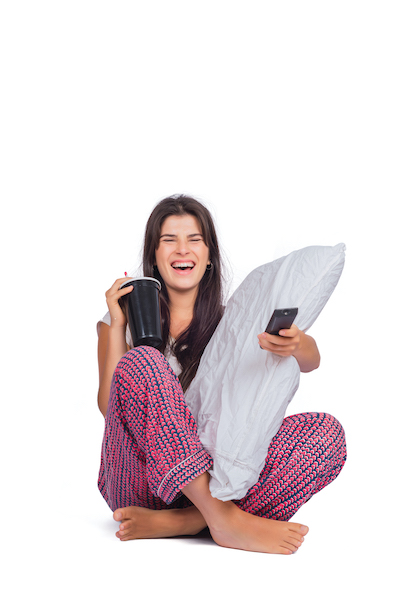 We help people like you everyday
Compare the best online TV streaming companies in New Zealand in a matter of minutes with glimp! We guarantee that you can find a better deal, as our comparison tool only shows you the best deals currently on offer. Switch to a better deal today!
Simply tell us your streaming needs and we'll show you the best TV streaming deals for you.
What is TV Streaming?
TV streaming simply means televising online content, videos, and live real-time television shows on different mediums through an internet connection. With the rise of ultrafast broadband, this has become common in many Kiwi households.
You may not know it, but you might already be subscribed to online TV streaming services! One of the most popular choices in New Zealand include Netflix, Disney+, and Amazon Prime Video. With their handy apps, you can live stream TV online and your favourite shows all day, any day. It's easy to gain access to the best streaming TV services in NZ!
Catch up with the most popular shows and get the best streaming TV service that matches your needs!
How does our TV streaming comparison work?
Find the best deals among the leading TV streaming companies in a few simple steps with glimp. You can compare services according to the genre of content, the bandwidth that it uses, and the number of people in your household. In only a matter of minutes, we'll give you tailored results best suited to your needs.
Quick and easy to use
Fiddling through the internet to try to find the best deal that ticks all the right boxes can be a time-consuming task. That's why we've made it quick and easy here at glimp! Simply tell us what you need from your streaming service and we'll show you the deals that cater to what you need. Make the switch and start streaming your favourite TV shows today!
Find your best deal, free of charge
You don't have to spend a fortune to get the best deal that matches your needs. By using our comparison tool here at glimp, you can score the perfect TV streaming deal without costing you anything! Whether you need a deal for live streaming TV, Prime TV streaming, or On-Demand streaming, we'll give you what you need so you can easily choose the deal that's right for you.
Get your tailored results
Everyone has different preferences when it comes to the type of content that they want to watch. With glimp, we tailor our results based on your needs, so you can start streaming your favourite shows whenever, wherever. Simply answer a few questions regarding your streaming preferences and we'll give you recommendations customised to your needs.
Streaming TV FAQ
Got any questions before you switch to a better deal? We know it can be hard to make a decision, so ask away! Find out more about TV streaming services through our most frequently asked questions.
Why compare TV streaming services with glimp?
We save you time and money
We help thousands of Kiwis like you every day save time and money. Tell us all your needs and we'll help you switch to a better TV streaming deal in minutes.
Best place to compare
glimp uses a comprehensive comparison tool to filter out the deals which aren't right for you. We make sure to give you the most accurate results among the best offers in NZ.
Compare TV streaming companies for free
What's even greater than our quick and easy process is that our comparison tool is 100% free! Whether you just want to see your options or you're ready to make a switch, you pay nothing for using our services.
They talk about us
glimp is a trusted comparison website in New Zealand, renown for helping thousands of Kiwis every day. Stuff, NZ Herald, SolarCity, Truenet, NBR, and many more talk about us.
Types of Streaming TV deals we compare
Streaming Video On-Demand, also known as SVOD, means that videos don't need to be downloaded before the user can watch them. Instead, users can watch the content directly on their device via the internet.
This means that you won't have to wait for the download to finish before you can finally stream TV shows online. As you don't have to wait for the content to download, streaming through this service requires a stable internet connection. The best examples of this service are Prime TV streaming and Netflix.
Internet Protocol Television, also known as IPTV, is a technology that allows viewers to stream TV online through an application or a provider's website. This gives viewers access to an entire library of movies and TV shows online.
IPTV is a popular method of streaming in NZ. This lets you view content across different devices, either through live TV streaming or scheduled broadcasts. As long as you are connected to the internet, you can easily access an entire library of videos.
While online streaming has taken New Zealand by storm, many Kiwis still download content for streaming. This works by making the content available offline, meaning that you can watch content without the need of an internet connection.
Other online TV streaming services like SVOD can also be used for streaming through downloading (if they have an offline viewing option). This is particularly useful since you can view your content multiple times without worrying about connecting to the internet.
Time-shifted programming is where broadcasts are aired over the internet and stored, so they can be viewed or listened to after the live broadcasting. This means that you can view the televised content on a different medium after it has streamed live.
While this often refers to TV programming, it can also refer to radio shows which can be re-broadcasted in the form of a podcast. Some of the best examples include subscription services like Netflix, Amazon, or Hulu, as well as through modems supplied by cable companies like Neon and Sky.
What our broadband customers are saying:
Find a better deal for your TV streaming service
Don't wait any longer and switch today!