Compare International Money Transfer Rates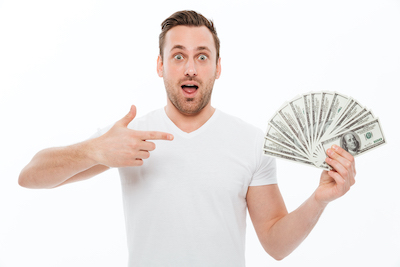 New Zealand international money transfer providers
glimp is dedicated to helping you in your search for the best international money transfer rates in New Zealand. Our quick and easy-to-use comparison tool will search amongst the leading providers in the country, to ensure that your overseas money transfer is secured and safe. Simply tell us some basic details and we'll help narrow down your choices, so you can easily find a provider that matches your needs best.
Thousands of Kiwis have already used glimp to find the best rates for their money transfer in NZ, and now's the time to secure a great deal too!
What is international money transfer?
An international money transfer lets you send funds to a recipient internationally. This works by sending the money through a bank or a money transfer provider, then choosing the desired currency of exchange. When it's delivered, the currency is already exchanged.
Traditionally, international money transfers are done through banks, as it provides the most security. Although, banks don't always offer the best exchange rates out there. This is why independent providers are quite popular, as they offer great rates as well as convenient transfers.
Another thing to note when choosing a transfer provider is the transaction and markup fees. The cost of these fees also depends on the bank or provider.
How does our international money transfer comparison work?
Money transfers in NZ are popular amongst Kiwis who have friends and relatives living overseas. With so many providers all offering great deals, it can be difficult to find the one with the best rates. Luckily, our quick and easy-to-use comparison tool will help you find a trusted provider with competitive rates, ensuring that your money goes even further. We just need some basic information about your requirements, and from there we'll narrow down your choices within minutes.
Quick and easy to use
Scrolling through all the different websites to find the best rates for your international money transfer can be a time-consuming process – but with glimp, you can skip all the hassle. Our quick and easy-to-use comparison tool does the hard work for you, and will only show relevant results that match your needs best.
Find the best international money transfer, free of charge
Overseas money transfers can come with astronomical fees, especially if you're transferring money to remote places of a country. Luckily, our comparison tool is free of charge, so you won't have to worry about spending even more than you need to. At glimp, you can compare all you want without it costing you a penny.
Get your tailored results
Whether you're securing a transfer in Australia, or half-way across the globe, we'll present tailored results to you within minutes! Our comparison tool covers a wide range of countries, so you can trust us for all your international money transfer needs. Secure your money transfer in NZ by getting the best rates here at glimp today!
International money transfer FAQ
Do you have any questions before using our comparison tool? We've compiled the most frequently asked questions of Kiwis just like yourself:
Very important! If you transfer overseas money, then exchange rates have a huge impact on the overall cost of transferring money. It will determine how much your recipient will receive in their local currency. However, if you're only looking to do a money transfer within NZ, then the current exchange rate doesn't matter at all.
Some transfer services give the option for an instant cash transfer. This means that the recipient can go to any remittance centre to get the transferred money. This is a quick option for emergencies as it generally only takes an hour, at most.
Why compare international money transfer rates with glimp?
We save you time and money
We've helped thousands of Kiwis like you save time, money, and effort. Simply tell us the country you're sending money to, the amount, and a few other details, and we'll show you all the latest international money transfer deals currently on offer.
Best place to compare
glimp uses a comprehensive comparison tool that narrows down the leading money transfer services in NZ depending on what you need. We ensure to give you only the most accurate results from the best services in the country.
Compare international money transfer rates for free
On top of our quick and easy process, our comparison tool is 100% free! Whether you're only needing to do a one off transfer, or you're looking to transfer money weekly, it costs nothing to use our comparison service.
They talk about us
glimp is a trusted comparison website in New Zealand, renown for helping thousands of Kiwis every day. Stuff, NZ Herald, SolarCity, Truenet, NBR, and many more talk about us.
International money transfer deals criteria we compare
If you are sending money internationally, take note of the amount you need to send. It's recommended that you transfer a large sum of money at once – as opposed to multiple smaller sums – since there are transaction charges for each individual transfer. If you're only sending a small sum of money, it might not be worth it when considering all fees.
What our broadband customers are saying:
Secure your money transfer in NZ
Don't wait any longer and compare your options today!