Finance Now Car Loans
Since 2000, Finance Now have been providing Kiwis with hassle-free financial products and services for all their personal and business needs. Over 530,000 Kiwis have entrusted Finance Now to ensure that their money matters are well-managed. They are proud of being 100% Kiwi owned and operated, and are committed to providing fair and practical financial services throughout the country.

Finance Now car loans are made easy as you can apply online; say good-bye to long lines and waits... their services are accessible at the click of a button! Their loan calculator shows you the applicable fees, so you can get an overview of how much you'll be expected to pay based on the amount you wish to borrow.

Get a Finance Now car loan quote from glimp and get access to exclusive offers and discounts! Simply enter details on the deal that you want in our compare page. It's that simple!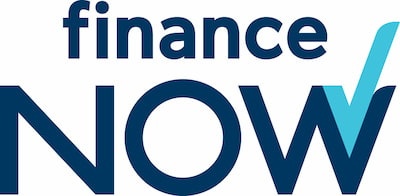 Finance Now Car Loans Interest Rates
Finance Now has 200 dealerships across New Zealand that adapt different promotions and interest rates tailored according to Kiwi preferences.
Interest bearing: this is a standard interest bearing rate wherein you'll pay for a fixed interest rate at a fixed period.
Deferred interest bearing: Like interest bearing, you'll pay for the goods for a fixed interest rate during a fixed period of time, but only the first payment will be delayed between 3 to 6 months.
Combo interest free to interest bearing: This is a combination of interest free and interest bearing contract wherein the first payment will be due one month after the start of the contract; after the interest free period, you'll pay for the agreed interest rate on the outstanding balance over the remaining term.
Interest free: this is a standard interest free contract wherein you'll pay the goods with no interest over a fixed rate and period of time. The first payment will be due a month after the contract start date, and for a term between 3 to 60 months.
Secured and unsecured loans
Finance Now has both secured and unsecured car loans which can be processed online. For an unsecured car loan, you'll need to prove that your employment is stable and that you have enough income to make repayments. For a secured car loan, you'll need to register an asset as security to guarantee your payments. You'll also need to have a good credit rating in order to qualify for either a secured or unsecured loan.
Finance Now Car Loans in NZ: Interest Rates & Fees
Finance Now aim to make lending fairer than most finance companies. Their criteria includes a good credit history, financial capacity to repay, income, guarantor, and no finance defaults, among others.

Generally, Finance Now offer interest rates between 12.95% to 29.95% p.a. for a term of between 6 to 60 months. You'll need to pay an application fee of $180, and a monthly service charge of $2.50.
Finance Now-Pre approval. You can apply online to be pre-qualified for a loan amount that can be used right away or within 30 days from date of approval.
Finance Now Car Loan FAQS
When you fail to make a payment, or a breach in the agreement, the following fees will apply: $10 dishonour payment, $15 per broken arrangement, and $10 per written correspondence. To avoid default charges, you have to ensure that you'll meet your end of the agreement, such as making repayments at the right time and with the right amount.
When buying a car, it's important to seek assistance from someone you can trust, so that you can accommodate more opinions about the car. Check if the car has a current Warrant of Fitness (WOF) and registration. Also, check the physical condition of the car such as body panels, exhaust, seatbelts, and the presence of indentations. Ask the seller or dealer about the history of the car, accidents encountered (if any), past owners, and service records. For complete reassurance, you can get a pre-purchase vehicle inspection from a qualified mechanic.