Compare Best Credit Cards in NZ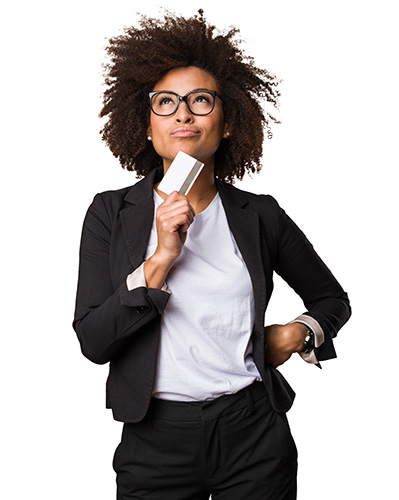 New Zealand credit card providers
We know your time is valuable. That's why we make credit card comparison in NZ simple, so that you can spend less time comparing and more time doing the things you love. To make credit card comparison NZ as easy as possible we've gathered some of the leading credit card providers in NZ that we compare such as Westpac, BNZ and ANZ.
Just tell us your credit card needs and we will show you the best credit card
deals for you.
How does our credit comparison work?
Our aim is to make it easy for you to compare credit cards in NZ so that you can find the best credit card that suits your needs. We have one of the best credit card comparison tools in NZ and here's how it works.
Quick and easy to use
To make the most of your time, we've made credit card comparison in NZ simple. To make comparing credits in NZ easy, we put all the credit cards that are best suited to your needs on one page. You can compare each ANZ credit cards, Westpac credit cards and more by price, the interest free period on payments and rates.
Find your best deal, free of charge
We're passionate about finding Kiwis the right credit card for them, which is why we believe it shouldn't come at any extra cost! Our tool is 100% free to use, and you'll be able to find the best credit card for you in just a few minutes.
Get your tailored results
Finding the credit card you need is easy with Glimp. All you need to do is answer a few questions about what kind of credit card you're after, your spending habits and whether you already have an existing credit card. We use this information to find the best credit cards in NZ for you, so that you only have to compare the credit cards that are relevant for your needs!
Start saving on your credit card bill
Switching credit card companies has never been easier. Once you've found a credit card that you like, we'll direct you to the credit card company's page where you can sign up for it. Follow the sign up process on the page and you'll be on your way to getting a new credit card within a few minutes!
Why compare credit cards with glimp
We save you time & money
We are here to save you time & money by finding you the best credit card in NZ as easily and as quickly as possible.
Best place to compare credit cards
The best comparison site in New Zealand. Thousands of consumers have trusted us with their decisions.
Compare credit cards for free
Whether you want to find, compare or switch, all our services are 100% free. And will remain that way!
Types of credit cards
Visa are renowned for being one of the most respectable and best credit card companies in the world. They claim to have issued 2.4 billion cards since launching in 1958 which is a huge amount and goes to show the reputation they've gained.
Visa credit cards are accepted just about everywhere that takes credit cards, meaning you won't have to worry about not being able to buy the things that you want. With Visa, you also get other benefits like auto rental collision damage coverage, zero fraud liability and emergency card replacement, showing just how much they care about their customers.
READ MORE
For over 50 years MasterCard have been dedicated to providing people all around the world with a safer method of making payments safer and simpler through their credit cards. Along with Visa, MasterCard are one of the leading credit card companies today and are accepted in over 100 countries.
With MasterCard, you're entitled to price protection, purchase protection and an extended warranty for when you purchase goods. They make payments more safe since you have zero liability for unauthorised payments, meaning that if someone steals your card and uses it, you won't be liable for those amounts.
READ MORE
GEM Visa credit cards are the latest generation of credit cards, which are becoming increasingly popular with the freedom and flexibility their credit cards offer. Like all Visa credit cards, GEM Visa credit cards can be used all over the world - so you won't have to use a debit card instead or cash when you're overseas.
The best part of GEM Visa credit cards though, is that they offer 0% interest payment plans. These interest free plans allows you to buy the things you need with longer to pay, so you won't have to worry about making high interest payments.
READ MORE
What our customers are saying:
Compare credit cards now
Find the best credit card in NZ for your needs. Compare credit cards with glimp now!