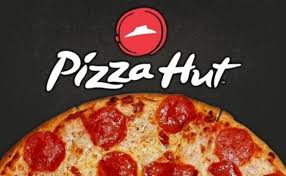 Pizza Hut coupons, vouchers and deals 2019
When it comes to pizza, Pizza Hut is a well known, classic Kiwi favourite. Offering stacks of delectable pizzas, fresh and tasty sides and delicious desserts on their menu, they now provide even more value with these great value coupons, vouchers and deals!
Here at Glimp, we have the very latest 2019 Pizza Hut coupons for you to use when you're next craving a delicious cheesy pizza. From double value meals to free sides to crust upgrades and more, these coupons will give you the very best deals from your local Pizza Hut store.
Whether you're after an original stuffed crust meat lovers to enjoy at home, or you've got an entire party to feed for a get together, these great Pizza Hut coupons will ensure everyone is satisfied and well-fed!
Before making your next trip to Pizza Hut, check out these amazing deals and current promotions below. Then pop on in to your local store and enjoy great tasting pizzas at an even better price!
Where to get your Pizza Hut coupons
Pizza Hut first opened back in 1974 in Auckland, and has since gone on to open another 90 stores throughout New Zealand. With stores located in the North and South Islands - including Wellington, Hamilton, Dunedin, Tauranga and Christchurch - everyone can enjoy a Pizza Hut pizza!
Not only does Pizza Hut stand for serving the best quality pizzas in the country, they are committed to delivering great quality food, great customer service and even better value. That's why they regularly offer outstanding deals for both pick up and delivery - you can check out their pizza deals on their website as well as on this page.
It's quick and easy to order from Pizza Hut, and even easier to redeem your favourite coupons with your order. You can use their website on any device, visit the store or phone to place your order - simply mention the coupon or enter the coupon code on the check out page.
If you've found a great Pizza Hut coupon, you can save it to your device to use multiple times, or you can print it off to share with your friends and family! Are you ready to enjoy your favourite Pizza Hut pizza? You know the number? 0800 83 83 83!
Get more with Glimp
Want to save even more with us here at Glimp? We're committed to helping New Zealanders save big bucks on their everyday spendings. Our online comparison tool allows you to compare utility prices and deals from NZ's top service providers, at no cost to you.
With just a few clicks of a button, you can compare broadband, power, insurance and other bills online and see just how much you could be saving by switching to a different provider. We've already helped thousands and thousands of Kiwis save on their yearly bills - so what are you waiting for? Now is the perfect time to compare, switch and save with Glimp!