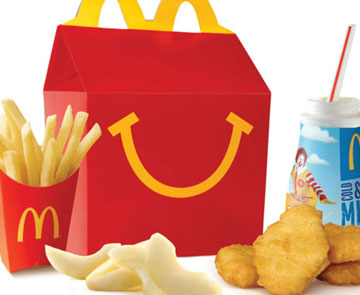 McDonald's coupons, vouchers and deals 2019
Are you in the mood for one of McDonald's delicious burger meal deals? If so, you've come to the right place - here at Glimp, we now have all of the latest and best value vouchers, coupons and deals for you to use at McDonald's! We've got the best Maccas vouchers of 2019, and we know you'll be Lovin' It!
Whether you've got an entire family to feed for dinner, or you're craving a tasty treat just for yourself, McDonald's have a spectacular range of breakfast, lunch and dinner options for you to choose from.
Next time you've got a hankering for Maccas, be sure to check out these great value coupons to use during your next visit. It's easy to redeem these coupons, and they are free for you to download or print off.
Head on down to your local McDonald's today and take advantage of these awesome value deals and offers. Just look for the Golden Arches!
Where to get your McDonald's coupons
McDonald's opened its first restaurant in New Zealand back in June 1976, and has gone on to become a fast food favourite for many Kiwis across the country. Today, there are 167 Maccas restaurants in New Zealand, and over 36,000 stores worldwide.
From Auckland to Tauranga, Hamilton to Wellington, Christchurch to Dunedin and everywhere in between, there are McDonald's stores located throughout the entire country for every Kiwi to enjoy. You can easily use the McDonald's store locator to find your nearest restaurant. There's even an option to filter results based off whether they have WIFI, are open 24/7 and have a McCafe!
You can find the most recent coupons and deals on the McDonald's promotions page, as well as right here at Glimp. Just browse through the vouchers above, select which one you'd like to redeem and then either download to your phone or print off from your computer. When you're ready to use your voucher, head on into your local Maccas and simply mention the voucher when placing your order.
McDonald's vouchers can be redeemed either at the drive-thru or inside the restaurant. These great deals won't last forever, so be sure to check the expiry dates before heading to your local McDonald's store to redeem.
Get more with Glimp
When it comes to saving money on your everyday expenses, we've got you covered here at Glimp. As well as providing the latest and best fast food vouchers, we have the tools to help you save on your power and internet too.
We've already helped thousands of Kiwis just like yourself save big bucks on their electricity and broadband bills - and we want to help you too!
Head on over to our online price comparison tool where you can compare broadband and electricity prices from New Zealand's leading providers. It only takes a few minutes to compare with Glimp, and it's easy to switch to another provider if you find a better deal.