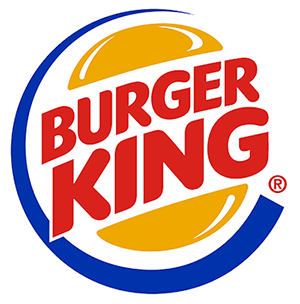 Burger King coupons, vouchers and deals 2019
If you're searching for a burger that will never fail to satisfy you, every Kiwi will tell you that Burger King is the place to go. BK is renowned for delivering delicious burgers for burger lovers throughout the country... and we've got the coupons to make it tasty and great value for money.
Here at Glimp, we've got the very latest Burger King vouchers and deals for you to enjoy. When you've got a craving for tasty beef or succulent chicken burgers, BK's newest 2019 vouchers will be here to satisfy these cravings and will help you get the best deal.
From single meals to large family share packs, Burger King has a wide selection of delicious snack and burger meals for everyone to enjoy. You can make the most out of your next Burger King visit by using one of the many great value vouchers below - free for you to download or print.
Ready to enjoy the flame-grilled, freshly prepared tradition that goes into every order? Pop into your local Burger King and redeem these great value coupons today!
Where to get your Burger King coupons
With its first restaurant opening in New Zealand back in 1993, Burger King has gone on to open another 82 restaurants throughout the country. With stores from Whangarei right down to Invercargill, there's a Burger King nearby for every Kiwi to enjoy.
You'll find Burger King restaurants in all of New Zealand's main towns - including Wellington, Hamilton, Christchurch, Auckland, Tauranga and Dunedin - and their surrounding suburbs. Burger King has a handy feature on their website where you can easily locate your nearest store. Use their BK Locator to find all restaurants near your area and their opening and closing times.
For the best BK coupons, you'll find them right here at Glimp, or on the Burger King Offers page online. Simply find the voucher you wish to use, and then either print off or download directly to your phone. When you're ready to redeem, head on into your local Burger King store and mention the coupon when placing your order.
These BK vouchers can be used when you're dining in at their restaurant or going through their drive-thru. While coupons are updated regularly, it would be wise to check and make sure that they haven't expired.
Get more with Glimp
What's just as good as getting the best and latest deals on your favourite fast foods? Getting the greatest deals on your utilities! If you want to save on your electricity and broadband bills, we've got you covered here at Glimp.
Check out our free and easy to use online comparison tool - you can compare broadband, electricity, insurance and other everyday expenses. We'll show you the best deals from New Zealand's top providers, so you can see just how much you could save by switching.
We've already helped thousands of New Zealanders save on their everyday bills - so what are you waiting for? Compare, switch and save with Glimp today!