Health Insurance on your mind?
Looking for
health
insurance?
Compare health insurance and save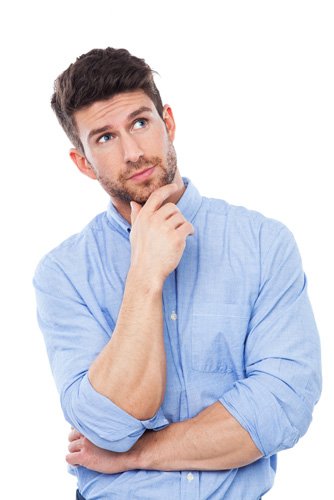 Find the best health insurance in New Zealand
New Zealanders have some of the best free public healthcare systems in the world, however the waiting lists can be long, giving you no choice but to wait if you need surgery or treatment.

By taking out health insurance, you are financially covered if you're in need of private medical attention - allowing you to have surgery or treatment carried out straight away. Health insurance gets you in front of a private doctor or surgeon, cutting out the wait time you'd normally experience using the public NZ health system.

For the best health insurance cover, we've got you sorted here at Glimp! Using our online comparison tool, you can compare health insurance providers, policies and plans, so you can find the right health cover for your needs and budget.

It only takes a few minutes to compare, and it's 100% free and easy to use. We've already helped thousands of Kiwis save on their health insurance - now it's your turn to compare, switch and save!
How does health insurance in NZ work?
In emergency situations, the NZ public healthcare system works well to provide urgent treatment, However, in non urgent situations - which can include some major health issues - going through the public system can involve extensive waiting lists.

How health insurance works is that you are covered for the cost of any private medical treatment you receive for 'acute' conditions. It involves paying a premium to cover you for medical treatment; such as an acute condition, illness, injury or disease.

You will pay a fee - usually fortnightly, monthly or annually - to your chosen health insurer, who in turn will pay out expenses related to medical treatments.

Having health insurance in NZ means you won't have to join a public hospital waiting list, and that you'll have access to a wider range of treatment options, hospitals and health specialists.
Health insurance companies we compare
With New Zealand's leading life insurance companies offering competitive prices on their policies, it can be hard to know which is the best deal. To With so many options out there, it can be difficult to know where to begin to find the best health insurance company. Here at Glimp, we've taken the hard work out for you by gathering New Zealand's leading health insurance companies and policies all in the one place!

You can easily compare health insurance plans using our online comparison tool. We'll show you the latest policies available and give you all the details you need to know about what's covered. We'll even list the results by best price and features, so you can choose the plan that's just right for you.
Southern Cross health insurance
Southern Cross have been helping Kiwis protect what matters most for over 50 years now. Southern Cross Health Insurance are there to help protect you and your family from unexpected medical costs; giving you peace of mind knowing you have access to treatment if you need it.

Southern Cross pride themselves on paying out more claims than any other health insurer, and even go that extra step by rewarding you for good health. As a not-for-profit company, they can focus on the healthcare of your needs, instead of focussing on making money for shareholders.

It's not hard to see why Southern Cross are NZ's most trusted health insurer, and are 5-star rated for customer satisfaction!
NIB health insurance
At NIB, they believe that health insurance should be easy to understand, easy to claim and most of all - good value. With over 65 years experience and covering over 1.5 million people across the Tasman, NIB Health Insurance pride themselves on being the second largest health insurer in NZ.

With NIB, you have the freedom to choose where, when, how and whom you get treated by. Offering innovative products, immediate cover, excess options, easy claims and a 14 day free-look period, it's no wonder so many people are choosing NIB Health Insurance.

NIB provide great value plans, and even offer a 4% discount on your premiums with their direct debit discount!
Kiwicover health insurance
KiwiCover is Sovereign's trusted online partner, enabling you to take control of your health, so that your medical conditions can be treated promptly and conveniently. As a 100% New Zealand owned and operated business, KiwiCover Health Insurance are committed to the health and protection of everyday Kiwis.

KiwiCover offer two types of health insurance; you'll get all the basics with their 'Private Health Cover', or else you can upgrade to their 'Private Health Plus' for additional cover and benefits.

When you take out health insurance with KiwiCover, you'll enjoy no limits pre-approval, 100% reimbursement on qualifying medical expenses and choice of excess or no excess on your policy.
AA health insurance
AA Insurance pride themselves on being New Zealand's Most Trusted General Insurer, and have been helping insure Kiwis and their families for many years now. AA Insurance offer quality and affordable health insurance plans for both you and your family, with a range of plans and options to suit.

With three different types of cover to suit your needs, AA Health Insurance allows you to choose the right policy that best fits your needs and budget. Cover starts from as little as $5.31 per week, and AA Members get to enjoy savings of 5% on their AA Health premiums!
Sovereign health insurance
Sovereign have been taking care of New Zealanders for over 25 years, working with Kiwis to help them take charge of their health. As one of the country's leading health insurers, Sovereign Health Insurance are committed to making things simple for you - from choosing the right type of health insurance cover right through to making a claim.

With over 646,000 customers throughout the country, they know the importance of helping you get access to the best treatment, and ensuring you get the financial support you need if the worst were to happen.

If you're not sure what cover is best for you, one of their experts will provide a personalised quote - with no cost or commitment to buy.
Health insurance FAQs
If you're considering investing in health insurance, but you're still not quite sure if it's the right thing for you, take a look below at some of our most frequently asked questions for health insurance.

These FAQs will help you get a better insight into health insurance, and answer any questions you may have on your mind about policies, providers and cover.
Is health insurance worth it?
With New Zealand's free public health system, it goes without saying that no one needs health insurance. However, there is a lot of value in health insurance; and over 1.34 million Kiwis who have taken out health insurance policies would agree.

Just like with most other insurances, it provides peace of mind that you and your family won't have to face a large financial burden if something bad were to happen. It also means that any non-urgent medical conditions that you may face are treated privately and urgently - so you can get on with living your best life.
How can I file a claim?
If you're in need of medical treatment, and wondering how to file a claim, it's best to visit your chosen health insurer's website for details on claiming.

The options for filing a claim will vary from insurer to insurer; while some require you to fill out forms online, others offer the option of phoning in or visiting their local branch.
What if I have pre-existing conditions?
If you have a pre-existing medical condition, you'll need to find a health insurer and plan that will cover you for it. Some health insurance companies offer cover for a limited number of pre-existing conditions, but you may find premiums are higher as you're considered a higher risk client.

Regardless of what type of pre-existing condition you have, it's important to inform your health insurance provider of it. Without doing so, you may be out of pocket for certain types of medical treatment you try and claim for.
How to save on health insurance?
Want to know how to save on health insurance? Here at Glimp, it's our mission to help you find the cheapest health insurance cover for your needs.

Our online comparison tool is just what you need to save money on your policy. By comparing the latest health insurance plans and providers online, you can find the best value deals - allowing you to save up to hundreds of dollars every year!
How much health insurance should I get?
With so many policies, plans and providers available, it can be hard to know just how much health insurance you should get. If you've browsed different health insurance policies online, and you're still not quite sure what the best option is, it's best to speak to an expert adviser.

Most health insurance companies have a dedicated team of health insurance advisers available online and by phone - they'll be able to discuss your needs, budget, and help you find the right fit for your cover.
Compare insurance with Glimp
Do you want to save even more money on all your other insurance needs? Here at Glimp, we're here to help you compare and save on a range of NZ insurance services!

Whether you're in need of renters insurance, contents insurance, pet insurance, life insurance or house insurance, our comparison tool lets you compare the latest policies and shows you the best deals available!
Easily compare health insurance
We save you time & money
Easily compare health insurance quotes. Find the best health insurance in minutes.
A great place to compare
Best comparison site in NZ. Thousands of Kiwis have trusted us with their decisions.
Free to use
glimp is 100% free! Whether you want to compare health insurance quotes or sign up , you pay nothing.
What our customers are saying:
"Very pleased i found your service and found it such a help in finding the ideal broadband that suits my needs. Thank you very much and may you prosper on."
Florence, Whakatane
"Was really impressed with the level of service and assistance I received. Was quick and easy and I was provided with a recommendation for the best plan and option for me."
Rick, Auckland
"Fantastic website to find the best deals out there. Easy to use and saved me trawling through various providers websites to get the best deal, even got a cashback from glimp to top it off. Thanks so much!"
Vanessa, Auckland
"We've used Glimp recently to search for a better broadband provider and have took advantage of the credit bonus offered by signing up the service through Glimp and got an excellent deal. Just wanted to thank you for providing this to us and hope that your site will keep up the good work!"
Judy, Auckland
"Moving into a new house up in Whangarei so was curious about what the best internet and power deals are available at the new location. Glimp was easy to use and got 2 great deals with service providers."
Randall, Whangarei
"Glimp is a very good provider of info of service providers. It really helped me make an informed decision when looking to switch my power provider. The whole process is quick and seamless."
Geoffrey, Waikato
"Very fast and clear. I could select options according to what I needed to see the best deals. I'm really happy with the deal we got. Thanks Glimp."
Rachel, Napier
"Such an easy to use comparison website, gives you all the important basic information you need to get the best broadband or power plan for your particular situation. Glimp helped me make the best choice in power company. Great website."
Conor, Wellington
"Everyone should try Glimp before they switch electricity or internet providers, the comparisons are accurate and up to date. The website also has a filter so you can narrow down your choices to what you want. Highly recommended!"
Alex, Hamilton
"Didn't know it existed until it was exactly what I needed and there it was! Took all of the stress out of finding the best deal to suit our needs."
Mikaela, Wellington
"I haven't had in home internet service since early October. As an international student I didn't really know where to go for service. Glimp made it really easy for me to find a plan that suited my needs. Without leaving the house!"
Tanya, International Student
"I thought your website was great - we've been undecided about what internet options to choose for around 18 months. 5 minutes on your website and we're now sorted - finally!"
Lynda, Papamoa
"I found Glimp really user friendly with lots of fantastic deals and companies to choose from. It made it easy for me to find the best package and price to suit us. Thanks Glimp : )"
Angela, Pahiatua
"I found glimp really useful when deciding which ISP to sign up with. Because of the clear comparison charts provided by glimp, we were able to choose the best company with the best deal and service for us. I highly recommend glimp to anyone who wants an easy way to compare internet service providers before making a decision on which to sign up with."
Damian, Auckland
"I found the glimp team great, have switched to fast fibre and everything seems to be working well. Thanks again for the ease in doing that."
Brian, Blenheim
"Your service was very useful to me as it allowed me to compare the different options and to make an informed decision about which Broadband and phone service would be the most useful (and cost-effective) for me. I was also grateful for your personal attention and response to questions."
Janet, Governors Bay
"I found glimp to be very helpful and look forward to the power company comparison"
Russ, Hamilton
"I used Glimp to compare & find the best broadband provider to meet my needs. I like to 'shop around' & get the best deal. Unlike some of the other services that offered to do this Glimp was by far the most comprehensive, accurate, up to date, & easy to use. I was able to make a decision & Glimp saved me a lot of time."
Daryll, Hamilton
"Choosing an Internet provider is a fiddly decision that effects you long term. Glimp made that decision easier, so yeah, I love it"
Dave, Wellington
"We found glimp a great way to sort out internet provider offers. It meant we could compare the offers at one site. Roll on power and gas provider analysis."
Paul, Wanaka
"Great to tell anyone who find it hard to choose the right ISP providers in NZ. While I was searching for a change of ISP, glimp.co.nz solves my problem. Thank you glimp for providing valuable information."
Roger, Auckland
"This site was awesome. So easy to use and made the process of which provider to go with so easy. Thanks"
Mike, Wellington
Find a better health insurance
Don't put it off any longer.