Oxford Finance Car Loans
Oxford Finance has been providing flexible financial solutions to individuals and businesses for over 65 years and they continue to expand while carrying the "Can do" attitude that Kiwis live for. Their philosophy is simple: "your finance, your way." They make Kiwis comfortable with their loans so that they can enjoy what they bought and not what it cost them.
Oxford Finance in Levin, NZ is one of New Zealand's highest-rated finance companies and was given an investment grade BBB- rating by Standard & Poor's. Competitive rates, comprehensive lending options, and customer-driven approach are only some of the reasons why they're a high rating finance company. They offer Kiwis with vehicle loans for cars, motorbike, and motorhome through a quick and simple process. Because they're locally owned and operated, they know how to make financial solutions suitable for Kiwis.
Head over to our comparison page and find out if an Oxford Finance NZ car loan is suited for your own needs!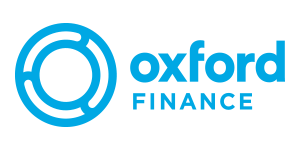 Why should you apply for an Oxford Finance car loan?
As a high rating finance company, Oxford Finance NZ provides a simple and secured means to get a loan. You can apply online in a few steps. They'll only gather information from you so they can fit your loan to your personal circumstances. Fees and charges are transparent. No hidden charges. The security you'll provide puts both of you at ease because the payment is guaranteed and the interest can be competitive. If you're still unsure of the car you want, you can get pre-approved so you'll know how much you can spend when you shop around.
Is an Oxford Finance car loan right for you?
To know if Oxford Finance car loan is best for you, head over to our car loan calculator and find out how much you'll be expected to pay. Anyone looking for flexible terms and to buy a car, motorbike, or a truck should apply for Oxford Finance's Vehicle Finance.
Oxford Finance: Vehicle Finance NZ - Interest Rates & Fees
Features
You can borrow from $2,000 to $100,000 from 12 to 60 months which you can repay on a weekly, fortnightly or monthly basis. You can get fast approval within a day upon checking your personal information. When making an online enquiry, you should have your valid New Zealand Driver's License and total income and expenses at the ready for questions that might be asked.
Eligibility
To qualify for a car loan, you must meet the general requirements:
At least 23 years old. If you're younger, you need to apply with a parent co-borrower.
Must be an NZ citizen
Must have a source of income (to be supported by documents)
Provide details on regular expenses like insurance or mortgage
Provide documents on credit history
Must have a photo ID and proof of address
Have details on the security to be registered
Fees and charges
Interest rate ranges from 7.95% to 20.95%. The interest rate for your car loan is personalised according to the security you provided and its value in relation to the loan amount, credit history, financial situation, and credit profile. Aside from the interest rate, other important fees include:
Loan establishment fee of $200
Account maintenance fee of $5
Account fee of $250
Take note of other fees that may apply:
Early repayment fee of $19 (charged when the loan is settled earlier than the end of the term)
Modifications $70 (changes to the loan agreement)
Legal costs (when applicable)
Direct costs (i.e. credit check and verification of ID search)
For a full list of their fees, you can check their Fees Schedule and Interest.