Get the Best Cryptocurrency Exchange App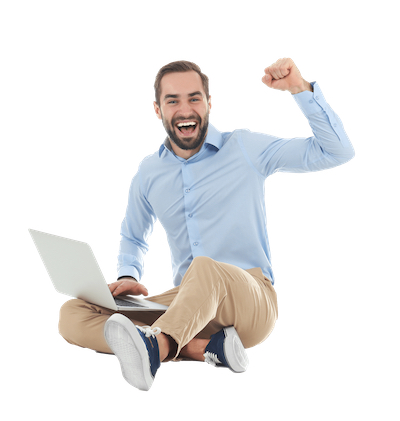 What is Cryptocurrency?
Cryptocurrency is a digital/virtual currency secured via cryptography. They also operate on decentralised networks based on blockchain technology. They're not issued by any central authority and usually function outside of traditional banking and government systems. These currencies can be used as an alternative means of payment for different online transactions.
Crypto exploded in popularity since Bitcoin was launched back in January 2009, with over 1,500 types of cryptocurrencies available. Despite this, most coins are limited in supply, which does factor in when it comes to cryptocurrency prices. Most coins cap at a certain number per issuance. In addition to the coins themselves, there's other aspects of it that you need to consider:
Crypto Wallets
Of course, for cryptocurrency, you'll need a platform to store them in. This is where crypto wallets come in. Typically password-protected and coming in either hot or cold variants, they are indispensable tools for you to not only store your cryptocurrency, but to also engage in the trade and exchange of currency on the network.
Crypto Exchange
Crypto Exchanges are the marketplace where you can buy and trade cryptocurrencies with each other. These cryptocurrency markets are a bit more feature-packed, making them more preferable for more experienced crypto traders and investors. However, as they usually operate in the digital space, they're usually very accessible, allowing you to compare them and see which one you're comfortable learning and starting out with.
Quick and easy to use
Our comparison tool is easy to use! You can easily skim past information and offers you don't really need in order to get a tailored recommendation in just a few clicks!
Free of charge
Our service is 100% FREE to use! We're always available for your convenience so feel free to just hop in and start comparing your utilities today!
Offers tailored results
Get straight to the point and focus on the more important matters. Simply fill out a few details and information and we'll do the job of filtering and sorting the deals to be presented to you so you don't have to waste time.
Bitcoin and other cryptocurrencies are built upon public-key cryptography; a system that uses a pair of keys for identification. There's a private key and a public key. Public keys,as the name suggests, are publicly known and essential for identification, which are derived from a known algorithm.
On the other hand, the private key is what grants a user ownership of the funds in the address. It's also generated automatically by your chosen wallet, which can also store that private key for you. Whenever you send a transaction via your crypto wallet, the software automatically signs the private key to indicate to the network that you have the authority to transfer the funds on the address you're using.
The work of validating transactions and adding them to the blockchain is done by crypto miners using powerful computers. As such, miners are compensated via a block reward and all fees sent with the confirmed transactions included in the block. These transaction fees are usually calculated by your wallet for sending your cryptocurrency. Depending on the coin, some of these may be static and others will depend on the amount you send.
Most likely the fee was either too low or you tried transacting without using a fee at all. When low fees are used during busy network sessions, there is a high likelihood that the transaction will not finish sending. Transactions are entirely up to the miners and as such, there's really no control over whether a transaction pushes through or not without the proper fees.
Why compare cryptocurrency using glimp?
We save you time and money
We've helped thousands of Kiwis like you save time, money, and effort. Simply tell us a few details about yourself such as your preferences, and we'll help you sort out the available deals for your needs.
Best place to compare
Glimp uses a comprehensive tool to help filter out your results, ensuring you get a tailored result every time!
Compare cryptocurrency for free
Glimp is 100% FREE! You don't need to pay us anything in order to use our comparison services for all your cryptocurrency needs in NZ.
They talk about us
Glimp is a trusted comparison website in New Zealand, renowned for thousands of Kiwis every day. We were featured in Stuff, NZ Herald, SolarCity, Truenet, NBR, and many more.
The Different Types of Cryptocurrency Exchanges
This type of exchange has you buy directly from cryptocurrency dealers, allowing for a quick and simple transaction. It's highly recommended for beginners; with many people using brokers like CoinSpot for their initial trading needs.
Platforms offer an open market with competitive fees, a wide selection of cryptocurrencies, and other optional features like margin trading. Cryptocurrency platforms are good for intermediate traders ready to go beyond brokers. Binance is an example of a good crypto trading platform.
What our broadband customers are saying:
Get started with cryptocurrency in NZ!
Find the best cryptocurrency wallets, exchanges, and options using glimp today!