Find cheap life insurance in NZ today!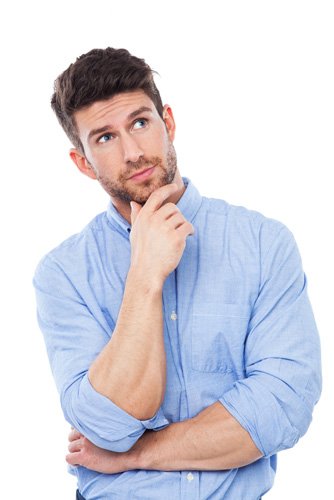 What is life insurance?
When you're healthy and fit, it's not too easy to imagine the idea of life changing forever. But, have you ever thought about how your family would handle themselves financially should the worst happen? Would they be able to survive if you were unable to earn an income? This is where life insurance can make a world of difference.
Life insurance is intended to protect your family and other people who are dependent on you financially. It's there to provide a safety net for people who may be hurt financially in the event of your passing or terminal illness. You should definitely consider life insurance if you have many - or any - people that are dependent on you, or if you're the sole breadwinner of the family.
At glimp, we're committed to helping everyday Kiwis like yourself find cheap life insurance in NZ, comparing only the country's top insurance companies. We've gathered the best deals and policies together, so you can easily compare life insurance and find the right fit for your needs.
How does glimp compare life insurance policies?
Our life insurance comparison tool is designed to save you the time it takes to find the right cover for your needs. You can compare life insurance quotes with ease when you use glimp. Here's how our comparison works:
Quick and easy to use
Finding the right life insurance policy can be a tedious process. It requires hours of browsing the web and looking through an array of life insurance quotes from all the different providers in NZ.
Find your best deal, free of charge
We believe that it's important for Kiwis to find cheap life insurance in NZ, allowing them to get the cover they need without causing any further financial burden. The process of searching for the best life insurance policy shouldn't cost them anything - and that's why our tool is 100% free to use!
Get your tailored results
There's no need to waste time looking at a life insurance quote or policy that doesn't tick all the right boxes, or one that's well beyond your price range. By simply answering a few questions about your lifestyle, health, and a few other things, we'll be able to suggest life insurance quotes that are specifically tailored to your needs, giving you a more manageable set of choices to compare and work with.
Start saving on your life insurance premiums
By comparing life insurance in NZ, you'll be able to switch to a policy that allows you to save money. You can compare life insurance quotes in NZ by price and easily find a more affordable and comprehensive deal, allowing you to rack up the savings.
Why compare with glimp?
We save you time and money
Easily compare life insurance in NZ. Find the best results in just a matter of minutes.
Best place to compare life insurance in NZ
Thousands of Kiwis have already made the switch and used our services for their insurance needs. We'll help you find the best life insurance for your needs!
Compare insurance policies for free
glimp is 100% free! You pay us nothing regardless of which provider you switch to or choose.
They talk about us
We've been mentioned by various news outlets such as stuff, nzherald, Solarcity, Truenet, nbr, and many more.
Types of life insurance
Term life insurance is a type of insurance policy that provides coverage for a certain period of time. If you're diagnosed with a terminal illness, or pass away during the specified time period, you or your chosen beneficiaries will be paid the sum insured.
As well as providing cover in the event of death or illness, some term life insurance policies offer built-in benefits such as funeral cover and financial advice cover. When you're searching for the right life insurance policy, always check the details to see its specific inclusions and exclusions.
Basic life insurance - whether term or whole - ensures that your family has a lump sum of money to take care of any debt and provide financial cushioning in the event of your death. It protects your loved ones or anyone who is financially dependent on you.
Depending on the policy type, some insurers will pay out on the diagnosis of a terminal illness during the term of your life insurance policy. As always, exact cover will depend on the policy and insurer, so be sure to read the details on exactly what cover it'll provide in the event of illness or death.
Whole life insurance is a type of life insurance contract that provides coverage to the insured person for their entire life. Upon the inevitable death of the policy holder, the insurance payout is made out to their beneficiaries.
In general, whole life insurance is more expensive than term insurance, but it comes with two key benefits. The first is a death benefit to be paid to your beneficiaries in the event of your death. The second is cash value accumulated over the term of insurance, which can be used as either savings or to be borrowed against you if you need it while you're still alive.
What our broadband customers are saying:
Protect your loved ones from financial burden
Find the best life insurance policy using our comparison tool!