View the latest offers from 15+ companies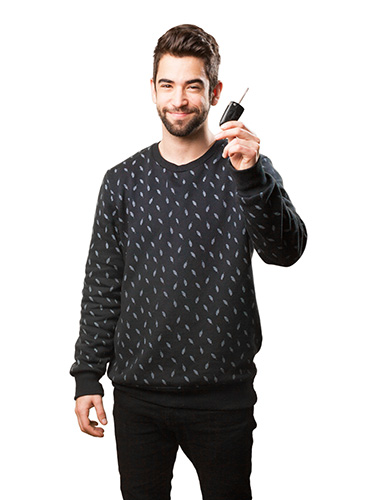 What is Car Insurance?
Car insurance is a contract between you and your chosen car insurance company that protects you against financial loss in the event of an accident or theft. Getting cheap car insurance in NZ is easy enough with glimp, as it only takes a few minutes to compare the best car insurance quotes in NZ.
There are different types of car insurance policies, including 'comprehensive car insurance', 'third party insurance', and 'third party, fire and theft insurance'. Each will provide you with the assurance that you're covered while out on the road.
It's important to compare different providers if you're looking for the best deal possible on cheap car insurance in NZ. Luckily, glimp lets you compare car insurance from multiple companies such as AA Car Insurance, AMI Car Insurance, State Car Insurance, and many others.

glimp lets you compare car insurance plans from the best NZ insurance providers. Compare car insurance quotes by special deals, liability cover, and more.
How does our car insurance comparison work?
Using our car insurance comparison tool can help you save heaps on your premiums each month, without you having to sift through too many car insurance quotes in NZ. Here is how our comparison works:
Quick and easy to use
Avoid the hassle of looking through every car insurance website and each of their policies; instead, use glimp to find all the latest car insurance policies. Using our comparison tool, you can compare every policy right here, all in one place. It only takes a few minutes to compare with glimp, and you'll be able to compare car insurance in NZ with ease.
Find your best deal, free of charge
Finding the right car insurance policy doesn't have to cost you a penny. By using glimp, you'll be able to compare car insurance quotes for free! Whether you're after cheap car insurance in NZ or the best value car insurance, you won't have to pay us anything to help you find it!
Compare by the type of car insurance
To help make your comparison even easier, you can compare car insurance policies by the type of car insurance you're looking for. So, if your ideal car insurance policy is comprehensive car insurance cover, then you can simply filter out the third party car insurance policies with the click of a button!
Start saving on your car insurance premium
It only takes a few minutes to find a car insurance policy that can help you save hundreds of dollars in the long run. Don't hesitate, start comparing, switching and saving on car insurance in NZ today with glimp!
Why compare car insurance with glimp?
We save you time & money
Easily compare car insurance quotes and find the best car insurance policy in minutes.
A great place to compare
We're the best comparison site in NZ! Thousands of Kiwis have already trusted us to help them find the best insurance deal.
Free to use
glimp is 100% free! Whether you want to compare car insurance quotes in NZ or sign up to a new policy, you pay nothing.
Types of car insurance
Comprehensive car insurance offers the most cover, it covers if you damage your car, other cars and any property from accidental damage, certain car faults and in some cases windscreen issues, as well as if your car is stolen or damaged in an accident. It also pays out to other people if your car damages their vehicle or property. Some of the Comprehensive insurance policies cover for Fire & Theft.
READ MORE
Third party car insurance only pays out to others, but does not cover your own car or damage to your own property.This means if your car is stolen or involved in an accident, anyone affected other than you will be covered. It is also usually the cheapest car insurance option and works best for anyone with a low-value car which you can afford to repair or replace it quickly.
READ MORE
Third party, fire and theft car insurance is similar to third party insurance but extends to cover your car if it catches fire or is stolen. If your car isn't worth much and you believe you're a safe driver but don't want the inconvenience and expense of buying a new car if it gets stolen, this cover may be more suitable than third party of comprehensive
READ MORE
What our broadband customers are saying:
Compare car insurance policies
Find cheaper and better value cover for your car - compare car insurance policies now!