Compare Pet Insurance & Save
Quickly compare pet insurance from the main New Zealand providers, including Southern Cross, AA Insurance and The Warehouse.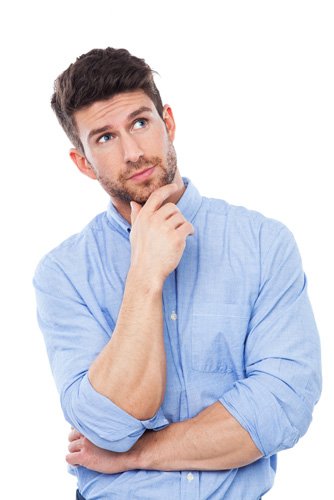 Types of Pet Insurance
Pets are a part of many Kiwis' families, but unfortunately they don't get free hospital care like we do. Having pet insurance can help give you peace of mind that if something goes wrong with your furry friend, they'll get the help they need.

Whether you need cat insurance, dog insurance, horse insurance or other pet insurance, protecting your pet shouldn't break the bank. With our comparison tool, you can explore New Zealand's best pet insurance policies and find the right cover for your pets' needs.

We help you compare pet insurance, whether it's for your cat, dog, rabbit or any other pets. We've made it our mission to help pet owners find the best rates for pet insurance coverage, so you can save up to hundreds of dollars each year!
Cat Insurance
Cat insurance is the easiest way to ensure that your feline friend gets the care they need if something goes wrong with their health.

Pet insurance can cover the expensive costs of vet bills in the event of an accident or illness.

When you want to find the lowest rates on cat insurance, simply use our comparison tool to compare the best policies and cover.
Dog Insurance
Don't risk leaving your dog unprotected! If illness or injury strikes, it's important to have the right treatment sorted for your favourite four legged friend.

Puppies and dogs come in all shapes and sizes, and so does dog insurance coverage.

Here at Glimp, you can find the right dog insurance cover at the best rate - so you can protect your pooch for less.
Horse Insurance
As horses have a complex health system that requires protection, equine insurance is vital for all horse owners.

Horse insurance is designed to protect your breeding stock, sport horses, race horses and more.

Using our comparison tool, you can easily find and compare quality equine cover for horses of all types and abilities.
Companies we compare pet insurance for
Here at Glimp, we help you compare the best pet insurance providers in New Zealand. We pride ourselves on providing you with the highest quality plans at the best rates for you and your pet. No matter what your budget or requirements may be, we have a variety of pet insurance options to suit.

We'll deliver you the latest pet insurance plans currently on offer. We'll only show the most accurate and important information, to help make your decision on pet insurance as easy and simple as possible. Here are the leading pet insurers that we compare…
Southern Cross Pet Insurance
Southern Cross Pet Insurance are proud to have New Zealand's most satisfied customers. As a trusted partner of the NZ Veterinary Association and product supporter of the SPCA, they love looking after New Zealanders' pets.

With simple pet insurance plans to cater to all budgets, discounts for multiple pets and optional extras like dental cover available, it's easy to see why Kiwis love Southern Cross Pet Insurance.

Choosing the right plan with them is easy; they offer two types of pet insurance plans and plenty of optional extras. With cover costing less than $1 a day, Southern Cross Pet Insurance have made it affordable for Kiwis to protect their pets.
AA Pet Insurance
AA Pet Insurance knows what matters when it comes to looking after and protecting New Zealand's pets. Their range of pet insurance plans helps to support both you and your beloved pet every step of the way; from their early weeks into their later years.

To keep things simple for you, AA Pet Insurance have created three plans and an easy application process - so you can get on with enjoying life with your furriest family member.

You can enjoy an array of additional benefits when you have your pet insured with AA, including multiple pet discounts, starter cover for puppies and kittens, optional dental cover and more.
Countdown Pet Insurance
Countdown Pet Insurance understand that you want to look after your pets, but you don't want to break the bank doing so. With their pet insurance packages, Countdown ensure that the furry members of your family get the treatment they need, when they need it most.

Whether you're ensuring your cat or dog, Countdown Pet Insurance provides cover for accidents, illness (chronic and one-off), surgery and qualifying inherited conditions. You'll also get $25 a year to put towards an annual vaccination or healthy check for your pet!

Policies start from only $1 a day, and they have three levels of cover available to suit your needs and budget.
Pet-n-Sur Pet Insurance
Pet-n-Sur are a 100% NZ owned and managed pet insurance company, dedicated to helping provide protection for your valued family pet. With plans for cats, dogs, rabbits and horses, Pet-n-Sur provide a variety of cover options to suit your pets' needs and budget.

Pet-n-Sur offer Kiwi pet owners easy premium payments from less than $1 a day, with special rates available for multiple pet policies. Some of their pet insurance packages even provide cover for lost pet and funeral costs!

You can get protection for your pet's health and well-being today from one of New Zealand's leading pet insurance companies.
Petplan Pet Insurance
PetPlan insure more pets than any other pet insurer, with over 1.5 million pets insured worldwide! They are genuinely committed to the welfare and enjoyment of pets; allowing dog, cat and horse owners peace of mind that they are looked after if illness or injury struck.

PetPlan Pet Insurance strive to offer you quality products like no other, that extends beyond the traditional services offered by other pet insurers. With customer rewards and discounts on pet related products and services, and the chance to win prizes in regular competitions, it's easy to see why so many pet owners have chosen PetPlan Pet Insurance.
Pet Insurance FAQs
Just like any insurance, it's only natural to have a few questions before you invest in pet insurance for your furry friend. To help you fully understand the ins and outs of pet insurance for your cats, dogs, rabbits, horses and other pets, we've listed the top frequently asked questions about pet insurance below…
Is pet insurance worth it?
In 2017, Kiwis spent more than $1.8 billion dollars on their animal companions - and yet, people are still skeptical about investing in pet insurance!

With vet treatment getting more and more expensive, the small cost of pet insurance is worth it to know your pet is taken care of if the worst was to happen.
What pets can be insured?
The type of pets that can be insured are dogs and cats; however, there are a few New Zealand pet insurance companies that specialize in other types of pets, such as horses and rabbits.
Why should I get pet insurance?
Can you put a price on the peace of mind that comes with knowing you'll never have to choose between financial security and your pet? If the answer is no, you have the answer as to why you should get pet insurance!
How does pet insurance work?
Pet insurance works by paying a premium each month to secure coverage if an accident or illness occurs with your pet.

Depending on your chosen pet insuser, treatments can be partially or fully imbursed. Generally, you'll pay out of pocket for any vet treatment first, and then file a claim afterwards to get reimbursed.
Compare with Glimp
At Glimp, we are committed to helping you save money on all your insurance needs. As well as helping you find the best rates on your pet insurance, we can help you find the best plans for your health insurance, renters insurance, contents insurance, house insurance and life insurance needs too!

Head on over to our online comparison tool, and start comparing New Zealand's leading insurance providers and policies today!
Easily compare pet insurance
We save you time & money
Easily compare pet insurance quotes. Find the best pet insurance in minutes.
A great place to compare
Best comparison site in NZ. Thousands of Kiwis have trusted us with their decisions.
Free to use
glimp is 100% free! Whether you want to compare pet insurance quotes or sign up , you pay nothing.
What our customers are saying:
"Very pleased i found your service and found it such a help in finding the ideal broadband that suits my needs. Thank you very much and may you prosper on."
Florence, Whakatane
"Was really impressed with the level of service and assistance I received. Was quick and easy and I was provided with a recommendation for the best plan and option for me."
Rick, Auckland
"Fantastic website to find the best deals out there. Easy to use and saved me trawling through various providers websites to get the best deal, even got a cashback from glimp to top it off. Thanks so much!"
Vanessa, Auckland
"We've used Glimp recently to search for a better broadband provider and have took advantage of the credit bonus offered by signing up the service through Glimp and got an excellent deal. Just wanted to thank you for providing this to us and hope that your site will keep up the good work!"
Judy, Auckland
"Moving into a new house up in Whangarei so was curious about what the best internet and power deals are available at the new location. Glimp was easy to use and got 2 great deals with service providers."
Randall, Whangarei
"Glimp is a very good provider of info of service providers. It really helped me make an informed decision when looking to switch my power provider. The whole process is quick and seamless."
Geoffrey, Waikato
"Very fast and clear. I could select options according to what I needed to see the best deals. I'm really happy with the deal we got. Thanks Glimp."
Rachel, Napier
"Such an easy to use comparison website, gives you all the important basic information you need to get the best broadband or power plan for your particular situation. Glimp helped me make the best choice in power company. Great website."
Conor, Wellington
"Everyone should try Glimp before they switch electricity or internet providers, the comparisons are accurate and up to date. The website also has a filter so you can narrow down your choices to what you want. Highly recommended!"
Alex, Hamilton
"Didn't know it existed until it was exactly what I needed and there it was! Took all of the stress out of finding the best deal to suit our needs."
Mikaela, Wellington
"I haven't had in home internet service since early October. As an international student I didn't really know where to go for service. Glimp made it really easy for me to find a plan that suited my needs. Without leaving the house!"
Tanya, International Student
"I thought your website was great - we've been undecided about what internet options to choose for around 18 months. 5 minutes on your website and we're now sorted - finally!"
Lynda, Papamoa
"I found Glimp really user friendly with lots of fantastic deals and companies to choose from. It made it easy for me to find the best package and price to suit us. Thanks Glimp : )"
Angela, Pahiatua
"I found glimp really useful when deciding which ISP to sign up with. Because of the clear comparison charts provided by glimp, we were able to choose the best company with the best deal and service for us. I highly recommend glimp to anyone who wants an easy way to compare internet service providers before making a decision on which to sign up with."
Damian, Auckland
"I found the glimp team great, have switched to fast fibre and everything seems to be working well. Thanks again for the ease in doing that."
Brian, Blenheim
"Your service was very useful to me as it allowed me to compare the different options and to make an informed decision about which Broadband and phone service would be the most useful (and cost-effective) for me. I was also grateful for your personal attention and response to questions."
Janet, Governors Bay
"I found glimp to be very helpful and look forward to the power company comparison"
Russ, Hamilton
"I used Glimp to compare & find the best broadband provider to meet my needs. I like to 'shop around' & get the best deal. Unlike some of the other services that offered to do this Glimp was by far the most comprehensive, accurate, up to date, & easy to use. I was able to make a decision & Glimp saved me a lot of time."
Daryll, Hamilton
"Choosing an Internet provider is a fiddly decision that effects you long term. Glimp made that decision easier, so yeah, I love it"
Dave, Wellington
"We found glimp a great way to sort out internet provider offers. It meant we could compare the offers at one site. Roll on power and gas provider analysis."
Paul, Wanaka
"Great to tell anyone who find it hard to choose the right ISP providers in NZ. While I was searching for a change of ISP, glimp.co.nz solves my problem. Thank you glimp for providing valuable information."
Roger, Auckland
"This site was awesome. So easy to use and made the process of which provider to go with so easy. Thanks"
Mike, Wellington
Insure your pet
Don't put it off any longer.