Find A Better Insurance Deal
Find A Better Insurance Deal
Looking for a new Insurance Policy?
Compare and save with us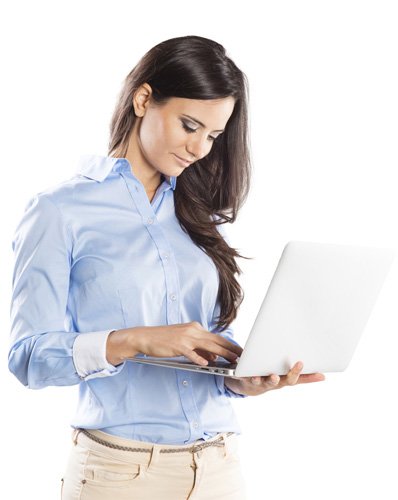 We help people like you everyday
Arcadia from Auckland switched broadband to Orcon
4 hours ago
Rustina from Wairoa switched broadband to Orcon
4 hours ago
Ebony from Wairoa switched broadband to Orcon
2 hours ago
Don from Prebbleton switched broadband to Farmside
2 hours ago
Chantelle from Rotorua switched broadband to Orcon
1 hour ago
Lance from Christchurch switched broadband to Orcon
1 hour ago
Laith from Hamilton switched broadband to Orcon
1 hour ago
Judd from Christchurch switched broadband to Orcon
1 hour ago
Vikesh from Auckland 1062 switched broadband to Orcon
1 hour ago
Kori from Pyes Pa switched broadband to Orcon
43 minutes ago
Anna from Otane switched broadband to Orcon
16 minutes ago
Insurance Types We Compare
Sometimes in life, things can go wrong, and you end up facing large costs that you simply can't afford. Having insurance is the best way to protect you and family from that financial burden if the worst were to happen.

Choosing the right insurance for your needs is only possible when you know what's available. That's why here at Glimp, we've made it easy for you to find and compare the latest insurance packages at the best rates.

We help everyday Kiwis just like yourself discover the top insurance deals from New Zealand's leading insurance providers. Whether you're in need of car, contents, travel, life, health, pet or renters insurance, we've got all the best value deals right here for you.

With just a few details, our online comparison tool allows you to easily compare insurance deals, policies and packages within minutes. You'll then be able to make an informed decision as to which insurance company can offer the best price.
Car Insurance
Looking for a better car insurance deal? Whether you're just after the basics with third party cover, or you want all the bells and whistles with full comprehensive insurance, you'll find the best deals at Glimp. We know that protecting your car shouldn't break the bank, and we've made it our mission to help Kiwi drivers find great value deals on their car insurance coverage. Whether you need to insure your car, truck, trailer, van or motorbike, our online comparison tool lets you easily compare car insurance quotes - so you can find the right cover at the right price. We just need a few details about your vehicle, and then we'll be able to show you the latest car and motor vehicle insurance plans. You can compare car insurance policies by price, cover, benefits and more. Once you've chosen the right cover for your needs, it's easy to switch and sign up to your new insurance plan online.
Travel Insurance
It goes without saying - if you can't afford travel insurance, you can't afford to travel! Whether you're travelling by yourself or heading out on a family holiday, travel insurance is key to providing peace of mind that you and your family are taken care of during your travels. When it comes to finding the best travel insurance cover for you and your family, we've made it easy for you here at Glimp! We have all of the latest travel insurance packages from NZ's leading insurers, and can help you compare travel insurance quotes within minutes. From first time travellers needing standard travel cover to seasoned travellers and adrenaline junkies needing high risk cover, we have a range of policies to suit all types of travels. It's easy to use our online tool to compare travel insurance companies, and we'll take you directly to your chosen provider when you've found the right policy for your needs.
Health Insurance
In the event of illness or an accident, health insurance helps to minimize any financial loss. Also known as 'medical insurance', it provides cover for medical costs, as well as making it easier for you to access health services that aren't publicly funded. With so many health insurance companies out there, it can be hard to find a policy that suits both your needs and budget. Here at Glimp, we want to make it easy for you to find the right cover at the best price - that's why we created our online health insurance comparison tool. Our free and easy to use tool lets you can compare medical and health insurance quotes online. We'll give you all the details you need to know about what each policy covers, and even rank them by price and benefits. So what are you waiting for - get started now and compare health insurance providers, policies and deals today!
Pet Insurance
No pet owner ever wants to have to choose between financial security and their furry friend - and that's why pet insurance is so important. Pet insurance provides Kiwis with peace of mind that if an accident or illness were to occur, their pet will get the help they need. We've made it our mission to help pet owners get the best insurance cover for their furry family member. Whether you need cat, horse, rabbit or dog insurance, we've got the latest pet insurance policies at great value rates right here at Glimp. You don't have to spend time and energy searching through pet insurance reviews - we've gathered all of the leading NZ pet insurance companies and policies together in one place. Simply provide us with a few details about your pet, and we'll present the best policies ordered by coverage, price and benefits. Don't leave your furry friend unprotected - compare pet insurance quotes and find the right policy for your beloved pet today!
Home & Contents Insurance
It's likely that your home and belongings are your most precious and valuable possessions - and that's why it's highly recommended to protect them with home and contents insurance. By insuring your home and contents, you can be rest assured knowing that you and your family are fully covered if the worst were to happen. When you want to protect the things that matter most to you, but without breaking the bank, use our home and contents insurance comparison tool. Within minutes, you can discover the latest policies from New Zealand's leading insurance companies. You can easily compare contents insurance as well as property insurance online with us, allowing you to find the best plan to suit your budget and needs. When you've found the right cover, it's only too easy to make the switch and sign up online. Thousands of Kiwis have saved using our online comparison tool, and now it's your turn to compare, switch and save on your home and contents insurance!
Renters Insurance
When renting or flatting, it's still important that you protect the things that matter most to you. Whether your house is full of electronics, labelled clothing or sports gear, renters insurance provides the protection you need against accidental damage, loss or theft. Here at Glimp, it's never been quicker - or easier - to insure your most prized possessions. When you want to find quality flat insurance at a great price, simply use our online comparison tool. Discover the best deals on renters and tenants insurance and easily choose the right cover for your needs. Browse through a wide range of policies from NZ's top insurers and compare renters insurance by coverage, benefits, price and more. We'll provide all the details you need to know about each policy, so you can make the most knowledgeable decision on which cover will suit you best. It only takes a few minutes to compare, and you could potentially save hundreds of dollars each year!
Phone Insurance
If your mobile phone was lost, stolen or damaged, could you afford to replace it with a brand new one? If the answer is 'no', phone insurance may be the ideal solution for you. Mobile phone insurance is designed to cover the cost of repairs or replacement of your phone if it was accidentally damaged, lost or stolen. Whether a cracked screen, battery replacement, water damage or even fraudulent activity costs, phone insurance allows you to have the phone repaired or replaced in no time. For all of the best and latest phone insurance packages and deals, you've come to the right place. To save you time and frustration, we've gathered the top mobile phone insurance policies in New Zealand. Just let us know a few details about the type of coverage you need, and we'll list the top plans - including and rewards or benefits that may come with them. What are you waiting for? Get started and compare phone insurance plans and prices today!
What our customers are saying:
"Very pleased i found your service and found it such a help in finding the ideal broadband that suits my needs. Thank you very much and may you prosper on."
Florence, Whakatane
"Was really impressed with the level of service and assistance I received. Was quick and easy and I was provided with a recommendation for the best plan and option for me."
Rick, Auckland
"Fantastic website to find the best deals out there. Easy to use and saved me trawling through various providers websites to get the best deal, even got a cashback from glimp to top it off. Thanks so much!"
Vanessa, Auckland
"We've used Glimp recently to search for a better broadband provider and have took advantage of the credit bonus offered by signing up the service through Glimp and got an excellent deal. Just wanted to thank you for providing this to us and hope that your site will keep up the good work!"
Judy, Auckland
"Moving into a new house up in Whangarei so was curious about what the best internet and power deals are available at the new location. Glimp was easy to use and got 2 great deals with service providers."
Randall, Whangarei
"Glimp is a very good provider of info of service providers. It really helped me make an informed decision when looking to switch my power provider. The whole process is quick and seamless."
Geoffrey, Waikato
"Very fast and clear. I could select options according to what I needed to see the best deals. I'm really happy with the deal we got. Thanks Glimp."
Rachel, Napier
"Such an easy to use comparison website, gives you all the important basic information you need to get the best broadband or power plan for your particular situation. Glimp helped me make the best choice in power company. Great website."
Conor, Wellington
"Everyone should try Glimp before they switch electricity or internet providers, the comparisons are accurate and up to date. The website also has a filter so you can narrow down your choices to what you want. Highly recommended!"
Alex, Hamilton
"Didn't know it existed until it was exactly what I needed and there it was! Took all of the stress out of finding the best deal to suit our needs."
Mikaela, Wellington
"I haven't had in home internet service since early October. As an international student I didn't really know where to go for service. Glimp made it really easy for me to find a plan that suited my needs. Without leaving the house!"
Tanya, International Student
"I thought your website was great - we've been undecided about what internet options to choose for around 18 months. 5 minutes on your website and we're now sorted - finally!"
Lynda, Papamoa
"I found Glimp really user friendly with lots of fantastic deals and companies to choose from. It made it easy for me to find the best package and price to suit us. Thanks Glimp : )"
Angela, Pahiatua
"I found glimp really useful when deciding which ISP to sign up with. Because of the clear comparison charts provided by glimp, we were able to choose the best company with the best deal and service for us. I highly recommend glimp to anyone who wants an easy way to compare internet service providers before making a decision on which to sign up with."
Damian, Auckland
"I found the glimp team great, have switched to fast fibre and everything seems to be working well. Thanks again for the ease in doing that."
Brian, Blenheim
"Your service was very useful to me as it allowed me to compare the different options and to make an informed decision about which Broadband and phone service would be the most useful (and cost-effective) for me. I was also grateful for your personal attention and response to questions."
Janet, Governors Bay
"I found glimp to be very helpful and look forward to the power company comparison"
Russ, Hamilton
"I used Glimp to compare & find the best broadband provider to meet my needs. I like to 'shop around' & get the best deal. Unlike some of the other services that offered to do this Glimp was by far the most comprehensive, accurate, up to date, & easy to use. I was able to make a decision & Glimp saved me a lot of time."
Daryll, Hamilton
"Choosing an Internet provider is a fiddly decision that effects you long term. Glimp made that decision easier, so yeah, I love it"
Dave, Wellington
"We found glimp a great way to sort out internet provider offers. It meant we could compare the offers at one site. Roll on power and gas provider analysis."
Paul, Wanaka
"Great to tell anyone who find it hard to choose the right ISP providers in NZ. While I was searching for a change of ISP, glimp.co.nz solves my problem. Thank you glimp for providing valuable information."
Roger, Auckland
"This site was awesome. So easy to use and made the process of which provider to go with so easy. Thanks"
Mike, Wellington
Find a better insurance plan for your needs.
Compare insurance now! Don't put it off any longer.