Looking for a personal loan?
Compare personal loan rates and save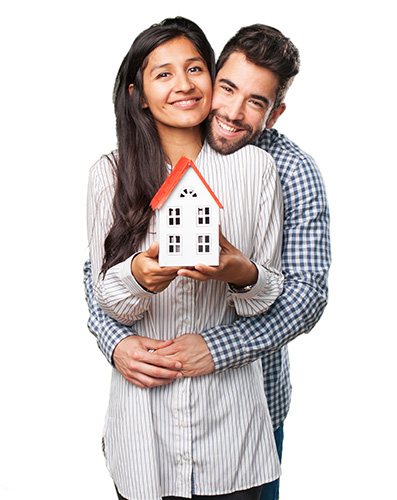 What is a personal loan?
A personal loan - also known as unsecured loans - is money that is borrowed from a bank, credit union or online lender that you pay back over a set period of time on a fixed monthly payment. You will be charged interest on the money that you borrow, as well as a one-off fee, and you will need to repay the amount borrowed as well as the interest rate charged.
Personal loans in New Zealand are popular and offer convenience for many Kiwis. Getting a personal loan allows you to have access to money immediately while spreading the repayment over a period that suits your budget.
Kiwis from all walks of life apply for personal loans every single day. The most common reasons for taking out a personal loan are for big one-off expenses such as weddings, holidays or funerals, as well as for urgent expenses needed like medical bills or car repairs.
Compare personal loan companies
Whether you're after short term loans, quick loans or cheap loans, you can compare them all right here with glimp. We compare the leading personal loan companies in NZ so that you can find the right loan and the right loan company for you. Find personal loans from ANZ, Westpac, ASB and more in just a few minutes.
Compare with Glimp
1
With so many different personal loan companies in New Zealand available - all of which are offering flexible repayments and competitive interest rates - it can be hard to know where to begin to enquire about getting a personal loan
2
Luckily, you don't have to spend hours online researching rates - we've done the hard work for you! Our personal loans calculator lets you find and compare the best personal loan rates in New Zealand, and you can apply for free!
3
Just tell us a bit about what you're looking for - how much you want to borrow, your desired loan term and preferred repayment period - and we'll bring up all of the best loan options in NZ and companies best suited to your needs. You can find low interest loans in NZ, low fee personal loans and more in just a few minutes!
Types of loans
Consolidating your existing high interest loans into one debt is an excellent way to provide convenience with your repayments along with a lower interest rate.
Debt consolidation loans work by providing you a lower interest rate on your debt so that you can pay off your high interest debts faster and you'll save money in the process. It can also be used to pay off your credit cards too which can help improve your credit rating.
Many Kiwis often choose debt consolidation in NZ so that they don't have to manage a number of debts separately and so that they can pay their debt off faster. With glimp, you can find low interest debt consolidation loans in NZ easily so that you can start managing your debt better.
READ MORE
A secured loan is a loan where the borrower secures an asset, for example your car, to the lender as collateral for the loan. This acts as a guarantee should the borrower be unable to repay the loan, the lender can take possession of the asset, in this example taking the car. Secured personal loans are associated with lower rates and fees from the lender as they recognise the lessoned risk with the collateral being involved.
READ MORE
No matter how well you may be managing your finances, there are always unexpected expenses that need to be paid right away and you might not always have the money to pay for these things. Whether it's medical bills or urgent car repairs, sometimes you just need cash urgently to pay for these things.
Payday loans, also called a payday advance, are a good way to get a quick cash lump sum and to solve this exact problem. It's considered a short-term unsecured loan and they are designed to cover you for these expenses until you reach payday.
When you take out a payday loan in NZ, it's expected that you pay the amount you owe back on your next payday, hence the name. While these short term loans in NZ may not be the safest loan or the best loan to take out due to the high interest rates and high fees that are often attached to these, they can come in handy when you need cash fast.
READ MORE
Unsecured personal loans, rather than requiring collateral, instead evaluates your credit score to determine the amount you can borrow and the interest rates and fees you'll pay. This is considered to be more of an appealing option by many people as there's no collateral involved, but it may result in higher interest rates and fees and the criteria to get the loan may be more strict.
READ MORE