Business Mobile Plans NZ
Does your business always require you to text, call, or use the internet on the go? You may want to get a specialised business mobile plan! As well as getting exclusive business mobile plan extras, you can also get a deal at the most competitive price!
Business mobile plans deliver unlimited credits for text, calls, and data — perfect for hotspotting through multiple devices. These plans are often ordered for 5-100 employees, so that the team can exactly get a mobile plan designed for the business. Most mobile providers offer them at open terms with no interest for 12, 24, and 36 contracts.
To get a mobile plan that caters to your business' needs, purchase a business plan from the most trusted mobile providers. If you want to score big discounts while getting the best business mobile plans in NZ, compare with us now at glimp!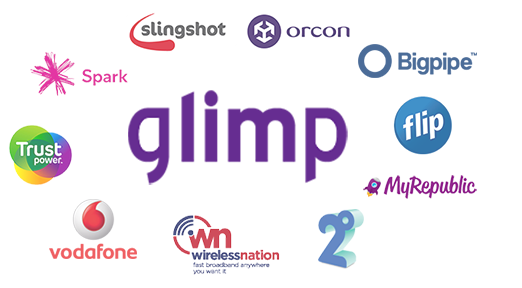 Why get a business mobile plan in New Zealand?
Increased productivity amongst the team
If you want to increase the productivity amongst your team, you should get a business mobile plan in New Zealand. As you have a tool that's specifically designed to help your business, the productivity levels of the team can increase drastically!
Never miss important sales opportunities or the freedom to work wherever you are with the best business mobile plans in NZ! With the increased productivity of your team, you can also expect to see an astronomical increase in your income!
Get latest mobile advancements in your plan
The production of the team becomes extra efficient if your business mobile plans are packed with the best features. Whether you're working locally or internationally, you can always consult your colleagues and clients with a comprehensive roaming plan. Plus, with the capability to get 5G speeds, you can always get the fastest mobile internet!
Mobile providers also ensure that you can contact them 24/7, as no business can afford a downtime! They ensure to pair their best business mobile plans with great customer services that can resolve internet and connection issues anytime.
Frequently asked questions
Some businesses may need to do overseas work frequently, that's why getting a roaming plan is essential. While roaming rates are often labelled as expensive, they're actually cheap with plenty of benefits and extras like data, minutes, and texts to both New Zealand and local numbers in over 70 countries.
It actually depends on your mobile provider's phone offers. Most of them include a wide variety of choices from leading phone manufacturers like iPhones, Samsung Galaxy phones, Huawei, and Oppo — so you can get exactly the phone that you're after.
Of course! More and more NZ providers start to offer this to accommodate more people at cheaper prices. Usually, these plans require a minimum of 5 people and a maximum of 100 people, but it still depends on the terms of the mobile provider.
Luckily, you don't have to worry as the leading NZ providers offer this kind of plan. Some of them are Vodafone, Spark, Skinny, and 2degrees. If none of these providers can offer the best business mobile phone plans in NZ that ticks all the right boxes, you may enquire directly from your desired mobile provider to check if they can customise something to match your needs.