Compare the best investment apps for beginners!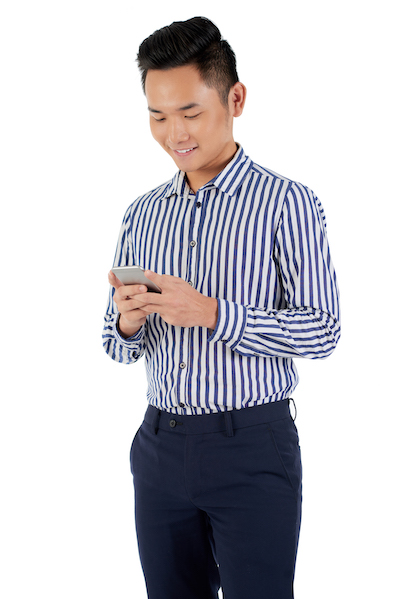 Get started with investment apps
Thanks to their convenient services and low fees, investment apps have become much more popular among beginners and seasoned investors looking for an easy way to manage and improve their portfolio. Investment apps provide a means for budding investors to trade at the tip of their fingers.
One thing to keep in mind is that the term "investment apps" can actually refer to a whole host of different services. There are share investment apps and stake investment apps. Each specialises in a particular investment, making it easy for anyone interested to give it a try. These apps also allow you to easily invest without all the jargon and overly-technical terms that usually comes with investing.
Investment apps are a great way for beginners to develop good investing habits. They can learn the necessary lessons and strategies, without risking too much of their money. These apps give Kiwis the potential to access the keys to building wealth long term.
How does glimp compare investment apps in NZ?
We're committed to helping you make the most out of your investments, no matter how big or small. Our comparison tool is designed to help you find the best app to help you manage your investments well, without hassle and as efficiently as possible.
Quick and easy to use
Simply enter a few details, and our tool will bring up the best and latest investment apps in NZ. We've helped thousands of Kiwis save money by using our comparison tool, and we're ready to help with your investing needs too!
Find your best deal, free of charge
glimp's comparison tool is 100% free to use! You don't have to spend a thing in order to see the latest app deals on the market. Find the best investment apps for beginners without spending a dime today!
Get your tailored results
We understand how time-consuming it can be to browse different websites and jot down all the app details and reviews out there. So we've streamlined the process, allowing you to easily filter out all the irrelevant apps, so you can focus only on the relevant results.
Find a better investment app today!
It only takes a couple of minutes to find the best apps you can use for investing. Build better habits and save more on your monthly fees when you find an investment app that is tailored to your needs.
Investment apps FAQ
Still have questions about investment apps? Take a look at our most common inquiries below and see if it has been answered before:
It would depend on the app you're looking into. Some apps like ASB and Plus500 charge monthly fees to use their apps, whereas others like Hatch and Invest Now don't charge fees for their service.
It all comes down to the difference between a stake and a share. Shareholders own parts of a company through shares in stock, while a stakeholder often has an interest in a company that goes beyond stocks. Each unit of stock is considered a share. On the other hand, a stake represents a percentage of stock owned. In the context of apps, some providers choose to specialise in one or the other.
Why should you compare investment apps with glimp?
We save you time and money
glimp works to help Kiwis find the best investments apps, without the extra hassle. Save time and money by comparing all your options in just one place!
Best place to compare
glimp is a trusted comparison site used by thousands of Kiwis. Make the switch at glimp today!
Compare business insurance companies online for free
glimp is proud to offer our services 100% free of charge! You can compare the best investment apps for beginners without paying us a penny!
They talk about us
glimp is a trusted comparison website in New Zealand, renown for helping thousands of Kiwis every day. Stuff, NZ Herald, SolarCity, Truenet, NBR, and many more talk about us.
What our broadband customers are saying:
Compare Investment Apps at glimp!
Investing made easy! Compare the best investment apps without the hassle and start building up your wealth today!