Find the best funeral insurance in NZ!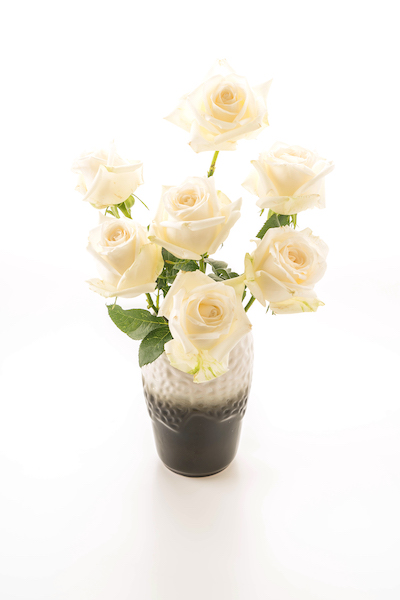 Funeral Insurance in NZ
Talking about death isn't easy. It's not something that we think about on a daily basis, as it can be a very uncomfortable thought. However, life moves in unexpected directions, and unfortunately some people find their time unceremoniously cut short by unexpected circumstances. Funeral insurance helps plan for these types of situations, should they ever arise.
Funeral insurance is also known as 'burial insurance' or 'preneed insurance'. It's designed to cover the costs of the policy holder's burial or cremation. Funerals, after all, can cost several thousand dollars depending on the factors involved. A funeral insurance policy can help families deal with the financial burden that arises after a sudden departure. It covers the costs of expenses such as funeral home services, church services, and even funeral merchandise.
A funeral insurance plan can also offer protection against inflation with insurers constantly researching and checking the market for funeral-related services. With funeral expenses rising every year, it's best to plan ahead by taking out an insurance policy. At glimp, funeral insurance comparison in NZ is made easy, and we'll help you find the best deal for your needs in just a few minutes.
Funeral insurance vs. life insurance
Just by the sound of it, and the fact that both policies are designed to help your loved ones cope with your untimely passing, funeral insurance sometimes appears to overlap with life insurance. However, both policies have distinct differences from each other:
Life insurance is a broader category of insurance that covers many kinds of expenses. It's often treated as a long-term investment, with a swathe of different options available depending on your needs. Life insurance is meant to provide for your family's needs by ensuring there is enough money for them to use to settle any debts or pay for other expenses.
On the other hand, funeral insurance is meant to cover the costs of your burial as well as other end-of-life expenses, such as outstanding medical bills and even credit card debt. It's meant for short-term expenses, so it's usually given as a lump sum payment. It can be a bit limiting in terms of what it offers when you compare it with life insurance, but given how costly funeral expenses can be, it can still be very helpful.
Ultimately, both insurances can offer you the peace of mind of knowing that your family is able to financially cope with your passing, allowing them to sort out any final affairs you may have lingering around.
How does funeral insurance comparison work?
Here at glimp, our comparison tool is designed to save you the time in browsing different insurance websites and having to take note of every detail and cost included. Here's why comparing policies with glimp is made more convenient than ever:
Quick and easy to use
Much like funeral costs, taking note of every policy out there can be very time-consuming. So, to help Kiwis find the best funeral insurance plans in NZ, we've streamlined the whole process into one page; saving you time and effort.
Find your best deal, free of charge
Funeral insurance is meant to help your loved ones deal with financial strain upon your passing. As such, we've kept our tool 100% free to use, in order to help you with your own search.
Get your tailored results
With such a wide range of coverage options out there, not all insurance policies will meet your needs and budget. You can save yourself the effort of sifting through them and leave the hard work to us! Simply provide us with your details and we can filter out any incompatible plans, leaving you with only the best options for your consideration.
Start saving on your funeral insurance premiums
Through our funeral insurance comparison, it's possible to reap big savings by making the switch to a more cost-efficient policy that better fits your budget. Find a better deal here at glimp today!
Why compare funeral insurance with glimp?
We save you time and money
Easily compare funeral insurance plans in NZ and find the best policy in minutes.
Best place to compare funeral insurance
We've got the best comparison site in NZ! Thousands of Kiwis have trusted us with their decisions.
Compare funeral insurance for free
glimp is 100% free! Whether you need to compare funeral insurance quotes or make the switch to a better policy, you pay us nothing.
They talk about us
glimp is a trusted comparison website in New Zealand, renown for helping thousands of Kiwis every day. Stuff, NZ Herald, SolarCity, Truenet, NBR, and many more talk about us.
Types of funeral insurance
This is often offered as part of a whole life policy paid out to the holder's beneficiaries at the time of their death. Coverage typically includes funeral home services, transportation, a casket, headstone, or even cremation and its corresponding merchandise. Additionally, any funds leftover from the policy after all these expenses are accounted for can be used by the holder's loved ones to use for other final expenses, like medical bills or mortgages.
Pre-need funeral insurance is paid out to the funeral home instead of a beneficiary. It helps people handle inflation by allowing them to pay for funeral services that may cost more in the future. Unlike standard funeral insurance, pre-need funeral insurance does not give your beneficiaries the excesses on your policy.
Choosing which type of funeral insurance plan is the best fit for your needs will depend on a range of factors, such as the amount of cover you need, whether you have any beneficiaries that could use the financial assistance, and the cost of funerals in your area. Finer details like these significantly shake up cost-efficiency, making funeral insurance comparison in NZ a bit more complicated.
Much like shopping, always compare your plans and conduct research on all the options in your area. Our comparison tool can help you with that, but when it comes to choosing the right policy, it's entirely in your hands.
What our broadband customers are saying:
Sort things out with the help of Funeral Insurance
Make the switch to a better policy with glimp!