Protect your investment with landlord insurance!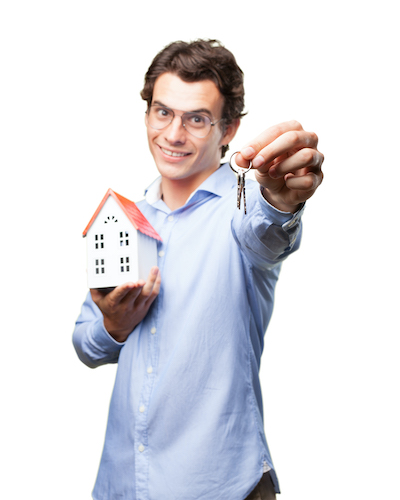 What is landlord insurance?
Real estate is one of the most well-recognised investment opportunities out there. Flipping properties and selling them, or renting them out, can offer a great stream of income if you're good at it. As most landlords don't live in the properties they rent out, standard property insurance won't cover their rental. This is where landlord insurance comes in.
Problems are bound to arise over the life of your rented property. You cannot always control natural calamities like floods, nor the actions of your tenants, despite rules you might have set up. When it comes to severe damages, paying for repairs out of pocket can be very difficult, if not, financially draining. New Zealand's leading landlord insurance providers can help you with those obligations.
We help people like you everyday!
glimp makes it easy for you to find real landlord insurance from the top insurance providers in NZ with just a few clicks! Our comparison tool is always free and convenient to use.
Landlord insurance in NZ
With glimp, you can compare, switch, and save on your insurance! We have all the best landlord insurance deals gathered in one place, all to help you deal with the risks that come with property ownership, and cover it from any damages. You don't need to worry about leaving your investment in someone else's hands. You can get peace of mind in knowing that your property is taken care of here at glimp!
How do you compare landlord insurance?
As with your property, landlord insurance is not something you can make a decision about on a whim. It pays to do your due research and compare offers - and we can help you do that here at glimp. We'll help you get started in just a few easy steps - simply tell us a few details about you and your property, and we'll show you results tailored to your specific needs and requirements.
Quick and easy to use
Do you find it difficult to keep track of all the policy details available from different landlord insurance providers? glimp makes it quick and easy; our comparison tool simplifies the process, allowing you to immediately get the hang of searching for the best policy!
Find the best landlord insurance in NZ, free of charge!
Here at glimp, we believe in saving people time and money when it comes to finding the right cover. glimp remains 100% free to use, regardless of which policy you decide to go for!
Get your tailored results
We understand how difficult it is to scroll through multiple websites, make several calls, and keep track of all the different insurance policies' exclusions and coverage. That's why we've designed our tool to help eliminate the hassle. We tailor our results to your specific needs, filtering out incompatible policies. Save time, money and effort with glimp's comparison tool today!
Landlord insurance FAQ
Got any questions for us? Learn more about landlord insurance in NZ by browsing some of the most commonly asked questions below!
Home insurance is designed to cover your home or the property you live in, whereas landlord insurance is meant to cover properties you own, but are currently renting out to tenants. To simplify; landlord insurance covers landlord-specific risks.
To ensure you are able to lodge a claim and to continue your policy, you must be aware of these common obligations as a landlord:
•Be proactive in safeguarding your property against damage or loss
•Inform your provider regarding any changes in ownership
•Inform your provider if the rental property becomes unoccupied for more than 60 days
•Inform your provider should you make any modifications to the property
•Be truthful and correct with the information you present to your insurer
Landlord insurance spares you the hassle of paying out of pocket for any damages your property might incur from tenants or natural disasters. It can also help you pay for medical expenses should someone get injured while they're on your property. It can provide you with reimbursement for the loss of rental income or sometimes, with the replacement of the property structure itself.
Why compare landlord insurance with glimp?
We save you time and money
glimp works to help Kiwis find the right cover without the extra hassle. Save time and money by comparing all your options in just one place!
Best place to compare insurance
glimp is a trusted comparison site used by thousands of Kiwis. Make the switch at glimp today!
Compare landlord insurance
glimp is proud to offer our services 100% free of charge! You can compare landlord insurance in NZ without paying us a penny!
They talk about us
Our trusted reputation has taken us to even greater heights! glimp has been featured in various media outlets like stuff, nzherald, Solarcity, Truenet, nbr, and many more.
What our broadband customers are saying:
Protect your Investment Today!
Compare landlord insurance in NZ and find a policy that covers your property's specific needs.