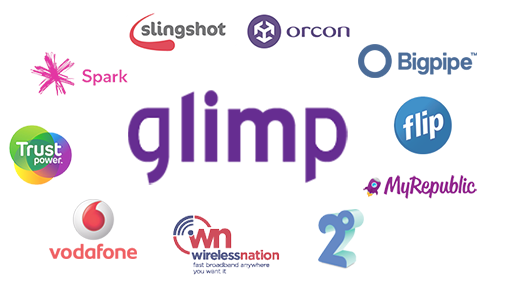 Naked Broadband Plans
Naked broadband is a broadband connection without a home phone or also known as landline. With increase in good mobile plans more and more Kiwis are opting out from having a broadband with a landline. This means that you will pay less for your broadband, as you don't pay for the home phone service.
If you are looking for a naked broadband plan you came to the right place. We compare the latest naked broadband deals from best broadband providers in New Zealand. There are a number of different ways to have naked broadband. For example, naked ADSL, naked Fibre, naked VDSL and more. Compare them all today.
Showing all 86 Naked Broadband plans
What is Naked Broadband?
Naked broadband is broadband without a landline. Majority of broadband providers offer broadband without a landline these days. However, some internet service providers (ISPs) bundle broadband with a landline, with other ISPs you need a landline to get broadband.
Do you need Naked Broadband?
From our data majority of Kiwis are signing up to a broadband without a landline. Reason being is with the rise of smartphones and as a result great mobile plans, the average household no longer needs to have a landline. Additionally, by having a naked broadband plan you can be saving up to $10 per month, as you won't be paying for a landline connection.
Frequently Asked Questions
How fast is ADSL broadband?
It has been the standard in NZ for a long time and, depending on the quality of your lines, gives download speeds of up to 24Mbps and upload speeds of 1Mbps. The national average is about 10Mbps download and 1Mbps upload. This is plenty for the basics like emailing, surfing the net and checking social networks.
How much faster is VDSL broadband?
Heaps faster than ADSL! Depending on your line quality, you could get download speeds of up to 70Mbps and upload speeds up to 10Mbps. There are a number of factors involved such as the condition of the copper cables and the distance from the nearest cabinet. The closer you are to the cabinet – the better.
Should I choose VDSL or Ultra Fast Fibre? (Ultra Fast Broadband)
If you can get both at your address then you should consider fibre. It uses fibre optic cabling instead of copper which means the speeds are more consistent and faster. Fibre is a little trickier to install than VSDL, but it's worth it.
How fast are the Ultra Fibre plans?
With Ultra Fibre 30, the service has the ability to deliver Fibre speeds up to 30mbps downstream and 10mbps upstream. Ultra Fibre 100 has the ability to deliver Fibre speeds up to 100mbps downstream and 20mbps upstream. Ultra Fibre 200 can provide 200Mbps downstream and 20Mbps upstream. Ultra Fibre Gigatown can provide an amazing 1000Mbps downstream and 500Mbps upstream (only available in Dunedin).
Actual speeds will be affected by various factors including NZ and overseas networks, your modem and computer technology, internal home wiring and other environmental factors.
Standard Fibre Installation
The standard fibre installation should suit most New Zealand homes and requires a technician from your Local Fibre Company to carry out work at your house. They will make sure you understand what's required and won't start any work unless you're happy with what's proposed.

It includes all the work needed to connect your home to the fibre running down the street:


Installing the fibre cable from the street through to your home (up to 200m of cabling from roadside curb to house).
Installing and connecting the necessary equipment outside (the ETP) and inside (the ONT) your home.
Making sure the fibre service is running and disconnecting the copper broadband connection to your home.
Your Local Fibre Company staff will do their best to minimise any impact on grassed areas and if hard surfaces are affected, they will be resealed.
Non-standard installation
You'll need this if your house is more than 200m from the Fibre access point on the street. Or if you decide to install your fibre modem in a different place from the ONT and need additional wiring as a result.

The Local Fibre Company staff will let you know if your place needs a non-standard installation and what that's likely to cost before they start any work.
Getting the installation work done
You may need to allow a full day for the work to be done and you'll also need to be available on-site as the installation team will be working both inside and outside of your home.

Don't worry though. The installation team will make sure you understand what's required and they won't start any work unless you are happy with what's being proposed.
About glimp
glimp is a comparison website for utilities, such as broadband, power and gas. glimp has helped thousands of New Zealanders find the best broadband deals since January 2016. The glimp.co.nz broadband comparison and switching service is designed to help you save time and money by finding you the best broadband deal from the right provider at the best price.