Prepaid Mobile Plans NZ
Prepaid mobile phone plans are quite straightforward. You simply pay a credit for the calls, texts, and data you want. As you use it, your balance will slowly be deducted until it reaches 0. Prepaid plans are also referred to as pay-as-you-go plans. If this interests you, go and compare the best mobile plans in NZ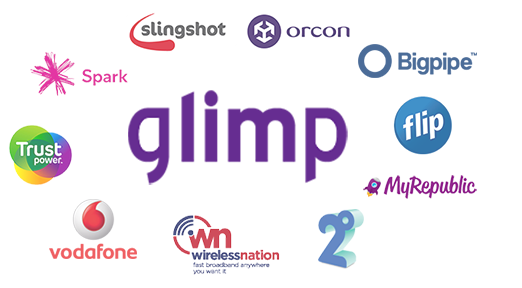 What are prepaid phone plans
Prepaid phone plans are a great option for most mobile users. You simply pay for the calls, texts and data that you can use in a span of a month. If you use less than what you purchased, you can reduce your plan in the following month. If you go through it too quickly, you can easily top-up your plan. Prepaid plans also mean that you'll have no contract to terminate if you want to change providers.

Mobile providers often offer rollover on calls, text and data too – so if you aren't quite using everything you pay for, your leftover calls, texts and data at the end of the month will be added to the following month. There are plenty of mobile providers in New Zealand, so find the best prepaid mobile phone deals that match your needs.
Why get prepaid phone plans
There are a range of reasons to get a prepaid mobile plan. If you aren't already tied down to a phone plan contract, it makes sense to join a prepaid plan because they're open and convenient. If your mobile usage increases or decreases significantly, you can adjust your prepaid mobile plan with no qualms.

There are other benefits to joining a prepaid plan like the data bonuses that providers offer. In certain places or times of day, providers do data giveaways, and might offer discounts on other services like Spotify too. It's a competitive marketplace, meaning all of the providers have unique benefits.
Prepaid phone plans providers
On glimp, there are 6 different providers for prepaid mobile plans. They offer something a little bit different from each other, and have unique benefits too. In terms of phone plan providers, there are Spark, Vodafone, 2degrees, Skinny, Kogan and Warehouse mobile.
Spark Prepaid Plans
Spark have a range of prepaid mobile options. They know that calls and texts are becoming less important than data, so they offer data specific plans for those who rely on mobile internet. Spark mobile NZ have a range of benefits for their prepaid customers like stackable data, socialiser data, and rollover data and minutes.
Vodafone Prepaid Plans
Vodafone NZ prepaid plans have a MyFlex option. Their prepay MyFlex is a system where you can dial in exactly what you want by changing the calls, texts and data that you want to pay for. This means that you can pay for exactly what you want, meaning that you won't end up paying for a plan with unlimited texts if you don't text very often.
2degrees Prepaid Plans
2degrees prepay plans can be paid fortnightly or monthly, depending on what works best for you. 2degrees mobile have 7 different plans for those who want to pay monthly and 3 different plans for those going fortnight to fortnight.
Skinny Prepaid Plans
Skinny offer prepaid plans that work weekly or monthly, depending on your needs. They have 2 options available for weekly plans, and 7 different options available for those who want to pay monthly. Skinny mobile also offer weekends with 2GB of free data. This can be bumped up to 3GB if you invite a buddy to join Skinny too.
Frequently Asked Questions
How do prepaid mobile plans work?
They're pretty simple – you choose a plan with the right number of calls, texts and data that you can pay for weekly, fortnightly, or monthly. If you go through too much data or need extra calling, providers make it easy for you to top-up to make it to the end of the month. If you use less than expected in one month, the unused calls texts and data can also be rolled over to the next month. Though, this option depends on the provider and your plan.
Should I get a prepaid or pay monthly mobile plan?
Prepaid and pay monthly plans are both great, so it all depends on your needs. Prepaid plans are great for those who generally use a little bit less of their mobile. They're more flexible, and often priced to a lower price-point. Pay monthly plans are usually a little bit more expensive and often include unlimited calls, texts and data.
Are there any perks for choosing a prepaid mobile plan?
It's a very competitive marketplace for prepaid mobile plans – so in order to gain an advantage, most providers offer great perks for signing up with them. These can include freebies like Spark's 50% discount on Spotify, or Skinny's free 2GB of data on weekends.
How much do prepaid mobile plans cost?
This depends on the plan and term of your prepaid mobile plan. They can start at $5 per week and go up to $80 per month.