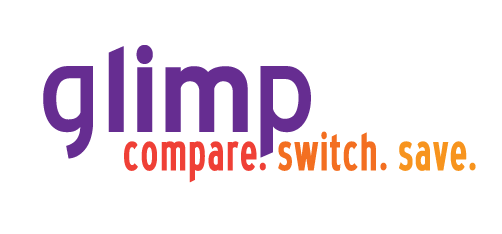 Rural Wireless Broadband Providers
If you live in a rural area you know that your internet is not as fast as you would like it to be. As a result, The Rural Broadband Initiative (RBI) was created to battle with this problem. The RBI is a partnership with the government, Chorus and Vodafone to bring faster broadband to rural areas. The aim was to get broadband download speeds of at least 5Mpbs to more than 90% of homes and business outside urban UFB areas.

The priority of Chorus for RBI was getting fibre to rural schools, medical facilities and some libraries followed by rural businesses and homes. As Fibre isn't always an option, mainly due to distance, Chorus installed 1,200 fibre-fed cabinets to deliver fixed line broadband access to around 57% of rural New Zealand. Chorus worked with Vodafone to also provide fixed wireless solutions to some rural communities.

Rural Wireless Broadband is a fast broadband service for residential customers in rural areas. Rural Broadband gives you fast, easy to use, wireless broadband in areas with limited or no fixed broadband coverage, plus optional calling.
Rural Broadband Providers in New Zealand

Blue Door
What Blue Door provide…
Blue Door is bringing Fast Wireless "Broadband" Services to rural customers, businesses, community groups and farms. This enables you to work, play and do more at the same time without it running slow… What sets us apart from the other Telcos is that Blue Door're 100% kiwi owned and operated, and Blue Door have a team who cares about making sure you get the best broadband solutions for your home or business.
Blue Door is easy to contact, bringing back some good old fashioned customer service to the industry.
All of their services to you are delivered from their own boutique Data Center (Hub) located in Auckland CBD. With multiple access connections from Vector, CityLink, Vodafone and Chorus – Blue Door have you covered.
Why you should connect with Blue Door…
Blue Door have their own local and regional high speed wireless network which delivers fast and reliable broadband speeds like you have never seen before.
Blue Door can provide you with the right broadband solutions for your home or business needs including Home Landline and Business numbers.
Blue Door can set up multiple connections for offices at different sites around the region. Their broadband services will help to improve connectivity between sites and staff who work from home.
Their local team will give you free technical phone support and fantastic customer service.

Farmside
About Farmside
Farmside is New Zealand's leading rural telecommunications company, providing rural and provincial kiwis with access to the telecommunication services they need to improve productivity, save time and enjoy a better lifestyle.
While most urban New Zealander's can access broadband through fixed homelines, a high percentage of those who live and work beyond city boundaries experience difficulties with broadband access and performance due to the physical limitations of their local copper infrastructure.
Farmside has overcome these barriers by developing a reliable rural broadband network that spans the entire country, offering broadband access to all rural and provincial dwellers, regardless of distance from an urban centre, isolated location or challenging topography.
OPTUS Satellite broadband services are not affected by terrestrial limitations. Farmside have thousands of farmers and other rural dwellers already connected and have hundreds more joining every month.
Farmside services include rural broadband, homeline, Farmside voice (VoIP) and mobile solutions, and associated computer and networking equipment to enable integrated connectivity.
Farmside jointly markets broadband packages in partnership with rural co-operatives and suppliers such as Farmlands, Farm Source, PGG Wrightson and Ruralco. Members purchase our telecommunications services on their supply account in the same way they purchase other essential commodities such as fuel, fertiliser or fencing materials.
With over ten years experience in rural telecommunications including Satellite, ADSL and Wireless Broadband, Homeline and Mobile solutions, Farmside has a head office in Timaru and a network of staff and contractors throughout the country.
About NetSpeed
We are a passionate team of locally based franchise dealers dedicated to providing professional personalized broadband and internet services.
Trading since 2003 the focus of our work has been on our Wireless Broadband business (WISP), web design and hosting for a wide variety of clients from large businesses right through to home users from throughout New Zealand.
Our wireless 3G and 4G broadband services are well suited to home and business users and are particularly popular in rural areas. We also provide fibre services in this recent and fast expanding new product area.
Our services provide
fast effective and reliable products and services
value for money
encouragement for better use of the internet
plain English explanations
easy to understand solutions
We aim to provide simple solutions for your challenges as we firmly believe simplicity is the best policy.

Spark Wireless Broadband
About Spark Rural Broadband
Rural Wireless Broadband is a fast broadband service for residential customers in rural areas.
It connects your home to our network via a 4G wireless connection to your house. That means the throughput on your connection should be higher than ADSL broadband.
Rural Wireless Broadband runs on the Spark 4G network.
We have two Rural Wireless Broadband packages:
Rural Wireless Broadband and Landline
This option comes with a landline and a phone number as well as your broadband. The landline connects you to the public phone network so you can make local, national, international and mobile calls from your Landline.
Rural Wireless Broadband
This is broadband only. You don't get a landline or phone number.

Vodafone Wireless Broadband
About Vodafone Rural Broadband
With Rural Connect, Vodafone is delivering a number of great solutions to rural communities.
Coverage is critical and Vodafone Rural Connect is bringing the most innovative coverage solutions and services to rural New Zealand.
Under the Rural Broadband Initiative, Vodafone is delivering over 150 new 4G enabled cell sites and upgrading over 380 existing sites from Oban in Stewart Island to Houhura in the Far North.
Vodafone's unique Sure Signal service is delivering mobile coverage to areas where no coverage previously existed, by connecting you to Vodafone fixed broadband.
With agriculture delivering over $14 billion to NZ GDP, it's critical that this industry continues to deliver efficiencies and productivity improvements. Vodafone is supporting the industry with innovative Machine 2 Machine solutions from monitoring soil moisture, water management and compliance.
Vodafone Rural Connect is dedicated to supporting rural New Zealand, bridging the urban/rural divide and creating a successful economic future.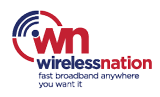 Wireless Nation
About Wireless Nation
Wireless Nation is an innovative internet service provider (ISP) who provides fast broadband access anywhere in New Zealand.
Whether you live in the beautiful remote Chatham Islands or in apartment in Auckland's CBD, we've got you covered. Our urban, rural and business broadband solutions are fast, reliable and backed up exceptional customer service.
Wireless Nation also provides bespoke solutions to overcome hurdles that may prevent connectivity; such as remoteness, needing internet access to a large area, or line of sight issues. These solutions, devised by our experienced team, are effective and affordable.
Connect today and experience the difference.


+
Awesome. Got the latest deals just by a blink of an eye. It is fast and reliable, saves you a lot of time and energy. They are highly recommended if you want to spend your time in more important things.