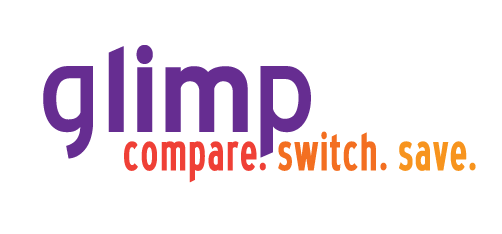 Rural Wireless Broadband Providers
If you live in a remote community, you know that rural internet is not always as fast and reliable as you want it to be. With this, the Rural Broadband Initiative (RBI) was created to tackle the problem.

The RBI is a partnership with the government, Chorus, and Vodafone, to bring faster broadband to rural areas. Its primary aim is to get download speeds of at least 5Mpbs to more than 90% of homes and businesses outside urban areas.

For Chorus, they aim to use the RBI to get fibre to rural schools, medical facilities, and libraries, as well as rural businesses and households. As fibre isn't always an option - mainly due to distance - they have installed over 1,200 fibre-fed cabinets that deliver fixed-line broadband access to around 57% of rural New Zealand.

Rural Wireless Broadband gives fast broadband connections to residential, commercial and industrial customers in rural areas. It provides fast, easy to use, wireless broadband to areas that have limited or no-fixed broadband coverage.
Rural Broadband Providers in New Zealand

Blue Door
What Blue Door provide…
Blue Door aims to bring fast and reliable wireless broadband to customers, businesses, community groups, and farms in rural New Zealand. This gives rural Kiwis the opportunity to work, play, and do more on the internet efficiently. Blue Door prides themselves on being a 100% Kiwi-owned rural internet provider. At their forefront is a team who makes sure that you get the best internet service for your home or business.
With a focus on bringing back good old fashioned customer service, Blue Door have made their company easy to contact with their 0800 number. Their services are delivered from their own Data Center (Hub) located in Auckland CBD, with several access points from Vector, CityLink, Vodafone and Chorus.
Why choose Blue Door?
Blue Door have their own high-speed wireless network located in their local and regional stations, which promises fast and reliable broadband speeds across rural NZ.
Blue Door provides you with an efficient broadband solution for all needs, whether it be for your home or commercial area.
Blue Door have multiple service locations throughout NZ, to ensure that they are always one call away.
Blue Door upskills their local team to give you free technical over-the-phone assistance.

Farmside
About Farmside
Farmside is New Zealand's leading rural internet company. They provide rural and provincial Kiwis with access to the telecommunication services they need to improve productivity, save time and enjoy a better lifestyle.
While most urban New Zealanders can access broadband through fixed home lines, those who live and work outside the city can experience difficulties with broadband access and performance due to the physical limitations of their local copper infrastructure. Farmside have overcome this barrier by developing a reliable rural internet network that spans throughout the entire country. They offer broadband access to all rural and provincial dwellers, regardless of distance from an urban centre, isolated location, or challenging topography.
Why choose Blue Door?
Farmside includes a wide range of services, including rural ADSL and VDSL broadband, RBI wireless broadband, fibre broadband, satellite broadband, home line, mobile and more!
Farmside jointly markets broadband packages in partnership with rural co-operatives and suppliers such as Farmlands, Farm Source, PGG Wrightson and Ruralco. They can easily charge any Farmside services to your supply account to help consolidate bills into one easy payment.
Farmside is at the forefront of the Rural Broadband Initiative led by the government, which aims to deliver the fastest broadband to rural households across New Zealand.
Farmside has a head office in Timaru and a network of New Zealand-based staff and contractors throughout the country.
About NetSpeed
Netspeed is a passionate team of locally-based franchise dealers, dedicated to fast and reliable broadband services to rural communities in New Zealand. Since establishment in 2003, their focus has been on providing wireless broadband business, web design and hosting for different clients – ranging from large enterprises to households.
Netspeed offers wireless 3G and 4G broadband connections suited to both home and commercial establishments - regardless of whether it's urban or rural. Through Netspeed, rural Kiwis can easily gain access to their internet services. They also continually expand their offerings for fibre broadband services throughout NZ.
Why choose Netspeed?
Netspeed has fast, effective and reliable products and services, which gives great value for money
Netspeed provides plain English explanations and easy to understand solutions, so New Zealanders will be more encouraged to use the internet.
Netspeed aims to provide simple solutions even for the hardest internet issues, as they firmly believe that simplicity is the best policy.

Spark Wireless Broadband
About Spark Rural Broadband
Spark extends their first-class services into rural communities by offering comprehensive Rural Wireless Broadband. As expected from Spark, this connection is a fast broadband service for residential customers in rural areas. It connects your household or business directly to one of their 4G wireless network connections. For New Zealanders in remote areas, this means that they can have a quality internet connection with fast and reliable speeds.
Spark knows that landlines are still commonly used in rural New Zealand, which is why they offer a bundled plan with a home line. For customers who don't use landline often, they also offer the cheapest naked broadband plans across rural communities throughout the country.
Why choose Spark?
Spark covers a vast area of rural New Zealand, wherein they offer the fastest 4G wireless speed ahead of the competition.
Spark rural internet plans give Kiwis options in paying for their broadband services. This gives their customers plenty of options to choose from, so they can select whichever best fits their needs.
Spark plans also include discounts, freebies as well as data credits; all without the surprise of unexpected additional charges.

Vodafone Wireless Broadband
About Vodafone Rural Broadband
Vodafone Rural Broadband delivers a number of great solutions to rural communities. Since they already have an established network, they offer one of the fastest and most stable internet speeds across New Zealand. Vodafone is also part of Rural Connectivity Group, which is expected to boost connectivity in rural communities.
Vodafone services over 30, 500 households, with 67% coverage for ultra-fast speeds for mobile. By 2022, they are expecting these numbers to double, further integrating New Zealand to the world of the internet.
Why choose Vodafone?
Vodafone's continuously improving technology allows for signals to be delivered to areas where no previous coverage was recorded.
Vodafone sees the value of agriculture in New Zealand's economy as it delivers over $14 billion to the country's GDP. This allows them to support farmers by providing them soil and water management through the internet.
Vodafone Rural Connect is dedicated to supporting rural New Zealand, shortening the gap between the urban and rural divide, thus creating a successful economic future.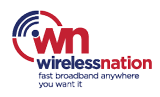 Wireless Nation
About Wireless Nation
Wireless Nation is an innovative rural internet service provider that provides fast broadband access even to the most remote communities in New Zealand. Regardless of your location – whether that be a nice flat in Auckland CBD or in the heart of the Chatham Islands – there is a broadband plan that they can offer you. Their team are truly committed to delivering the best broadband solutions and exceptional customer service, no matter where you are.
Founded on their core values - trust, passion, communication, and collaboration - Wireless Nation is are steadily growing to be one of the best rural internet service providers in New Zealand.
Why choose Wireless Nation?
Wireless Nation doesn't see remoteness, needing internet access to a large area, or line of sight issues as hurdles, but rather challenges to overcome. This is why they strive to provide New Zealanders with comprehensive yet simple broadband solutions.
Wireless Nation is backed by an experienced team, specializing in technical concerns, so Kiwis can always contact them for any issues. They also provide customised solutions that work to perfectly match each individual's needs.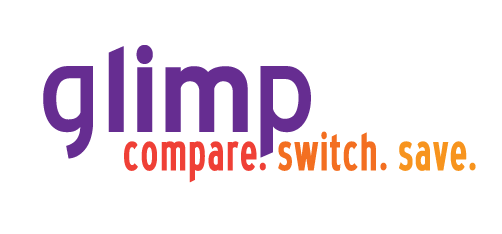 About glimp
glimp is a comparison website for utilities such as broadband, power and gas. glimp has helped thousands of New Zealanders find the best broadband deals since January 2016. The glimp.co.nz broadband comparison and switching service is designed to help you save time and money by finding you the best broadband deal from the right provider, and at the best price.


+
Received great technical support from Ronualdo two times this morning - both times he fixed my problem quick smart! Thank you :)
Used Glimp to compare prices for Broadband and toke thier adivce and signed up with a new plan saving a fair bit each month... I should have first gone to my provider as the yoffered me a better price to stay with them... lesson learnt