Compare mechanical breakdown insurance within minutes!
Compare mechanical breakdown insurance within minutes!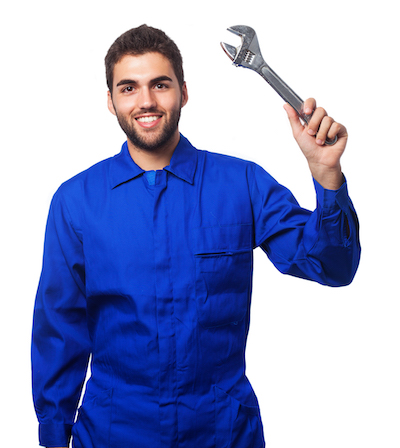 Mechanical Breakdown Insurance in NZ
Mechanical Breakdown Insurance (MBI) is useful for automotive machinery faults. Although it's comparable with extended warranties, most car owners may benefit more from mechanical breakdown insurance as you get a refund upon cancelling your policy. You can choose a repair shop of your choice, which costs less than at the dealership. This policy is transferable and is particularly useful if you decide to resell your car.
Mechanical breakdown insurance likewise covers repairs of engine parts such as transmission, exhaust, brakes, alterations and other parts for air conditioning, steering, and fuel system. However, take note that it doesn't protect damages from car accidents.
Many car insurance companies offer this type of auto insurance mainly to attract owners driving old or pre-loved cars. You can save more on repairs and other system malfunction when you purchase car breakdown insurance.
Find the right provider for you when you compare mechanical breakdown insurance quotes here at glimp!
How does glimp compare mechanical breakdown insurance in NZ?
Sometimes, your car insurance coverage doesn't protect you from circumstances that happen as soon as your warranty expires. Here at glimp, we're committed to helping you find the best mechanical breakdown insurance in NZ, so you can be safe and well-protected with anything that could happen on the road.
Quick and easy to use
Simply enter a few details, and our tool will provide you with the best mechanical breakdown insurance within minutes. Choose from our list of car companies offering mechanical breakdown services, helping you save time and money with just a few clicks!
Find your best deal, free of charge
glimp's comparison tool is 100% free to use! Compare and find car breakdown insurance quotes in NZ at zero cost to you.
Get your tailored results
Searching for individual car services takes too much time. Here at glimp, we make sure that you get fast and accurate results based on your preferences. We've streamlined the process, allowing you to identify which ones you need and focus only on the relevant information for your car or vehicle.
Find the best car breakdown coverage today!
It only takes a couple of minutes to find the right mechanical breakdown insurance for your car. Whether you're a skilled or a novice driver, it's still safe to know that you're covered whatever happens on the road. Make every penny count by finding the right car breakdown insurance for you.
Mechanical Breakdown Insurance FAQs
There are several auto companies that offer mechanical breakdown services for both brand new and pre-loved cars. If you're interested in getting your car covered, Autosure NZ provides an easy and hassle-free car claim if you ever suffer from a major system malfunction.
You can also compare car companies here at glimp for other insurance options and services.
Coverage differs depending on your chosen provider. But mostly, your mechanical breakdown insurance should cover repairs for: engine or drivetrain, electrical components, transmission, steering, air conditioning, fuel system, brakes, and exhaust.
Car dealers usually offer an extended warranty on top of the price of the vehicle. It's a written promise that the manufacturer will repair your vehicle when you need it. While you can get payment in case of damage or accident, receiving claims are possible under certain circumstances only, depending on your policy.
Breakdown insurance, however, covers parts including systems of your car which aren't covered in an extended warranty.
Why should you compare with glimp?
We save you time and money
glimp works to help Kiwis find the best mechanical breakdown cover, without the extra hassle. Save time and money by comparing all your options in just one place!
Best place to compare
glimp is a trusted comparison site used by thousands of Kiwis. Make the switch at glimp today!
Compare breakdown insurance for free
glimp is proud to offer our services 100% free of charge! You can compare the car companies offering car breakdown insurance without spending a penny!
They talk about us
glimp is a trusted comparison website in New Zealand, that helps thousands of Kiwis switch to better services every day. We've been featured on Stuff, NZ Herald, SolarCity, Truenet, NBR, among others.
What our customers are saying:
Compare car breakdown insurance quotes today!
Find the right insurance cover for your car here at glimp