Harmoney Car Loans
Hamoney's purpose is to make financial services friendly, fair, and simple to use. Since 2004, they have served thousands of Kiwis, created hundreds of jobs, and provided over $1.6 billion in loans. They pride themselves on helping people achieve their financial goals through responsible lending, technology, and big data.

You don't need to worry about registering your car as security, as Harmoney provides unsecured car loans. Applying for Harmoney car loans in NZ is made easy, and can conveniently be done online. They'll ask a few questions about you and your finances to determine your car loan estimate. If the application process goes smoothly, you can get your car loan within 24 hours!

With Harmoney, you'll get flexible repayment methods and rates. They can provide you with some of the fairest car loans around that have no early repayment penalties and an interest rate based on your individual credit. Harmoney live up to their promise when it comes to buying the car of your dreams - they'll help get you moving, and fast!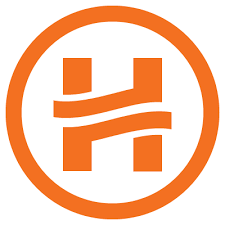 Why sign up for Harmoney car loans?
Harmoney can give you buyer confidence, as your car loan is based on your individual credit and needs. They won't give you interest rates, terms, and fees that you won't be able to reach. Their car loan estimate is tailored to you as an individual borrower, so you can be assured that you're in good hands when you apply for a car loan estimate. Harmoney provide a fixed rate based on your needs; with a fixed rate, you'll know exactly what you need to pay on a regular basis. This provides not only peace of mind, but also a harmonious relationship with your debt.
Unsecured car loan
Harmoney will not use your new car or any other asset as security. All Harmoney car loans are unsecured, so that you can enjoy your new car faster. You'll also have the option to choose weekly, fortnightly or monthly repayments. Having an unsecured car loan can help put your mind at ease, as you won't need to worry about potentially losing your new car or other assets.
Harmoney Car Loans in NZ: Interest Rates & Fees
Ultimately, the total cost of your car loan will depend on the amount you borrowed and the terms that apply, such as the interest rate and your financial situation. With a Harmoney car loan, some of the common fees include: an establishment fee from $200 to $450, a dishonour fee of $15 for every missed repayment, and an overdue fee of $20. Harmoney lets you borrow between $2,000 and $70,000 for a fixed term of either 3 or 5 years, and with a fixed interest rate between 6.99% - 24.69% p.a.
Yes, you can; but only if you haven't used the loan to buy a car yet. If you've already used your car loan to buy a car, you can try other options such as Harmoney's debt consolidation option, instead of having to refinance your car loan.
Harmoney give you an alternative to buying a car that doesn't involve a long-term commitment. If you're only going to use the car only for a short period of time, you can opt for a car lease instead. At the end of the lease period, the car will simply be returned to the dealership.
Credit Sense is used by New Zealand lenders in viewing and assessing Kiwi transaction histories, in order to get financial information. Harmoney use Credit Sense when you apply for a car loan. If you don't want them to use Credit Sense, you'll need to provide them with three recent bank statements as proof of income instead, together with proof of identity.