Unlimited Data Plans NZ
If you're a heavy data user and need to stay connected to the internet all the time, then you'll want an unlimited data plan. You can access websites across the internet through your provider's high-speed network. Plus, you never have to worry about running out of data ever again!

These plans also mean that when you're out and about, you'll feel comfortable knowing that you can message a friend in any situation. If you're lost in the middle of nowhere, you can load Google Maps. Compare mobile plans with glimp to find the best unlimited data plans in NZ!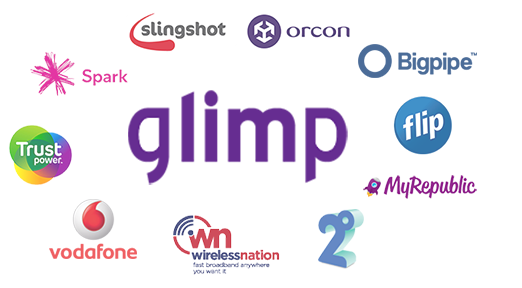 What are unlimited mobile data plans?
Like the name says, unlimited mobile data plans are mobile plans that come with unlimited data. You can access the internet as much as you want so long as you receive a good reception provider's 4G network.

If you rely on an internet connection for work or you just want to stream Youtube or Netflix while on the bus or train commute, an unlimited data plan is perfect for you. You can get unlimited mobile data NZ plans either as prepaid or pay monthly based on your provider.
Why get unlimited data plans?
Most Kiwis use phones more and more to access the internet. Kiwis also use the internet more than calls or text nowadays, that's why it's easier to get unlimited data.

If you have an unlimited mobile NZ plan, you'll never need to budget your mobile internet again. It's great if you want to stream Youtube, Netflix, or Spotify while on the run as it can consume plenty of data. If you have a slow commute or are caught in transit without free Wi-fi, you can kill time with your unlimited mobile data.
Unlimited data mobile plan options
All major mobile plan providers offer some sort of unlimited plan. You can choose amongst Spark, Vodafone, 2degrees, and Skinny.
Spark unlimited data plans
Spark mobile NZ offer unlimited data as part of a data pack. You can choose to run it with one mobile device, or you can add up to 3 other people to the account for only $29.99 per person. This is a great choice to ensure that your family is always connected to the internet. Aside from this, you'll get the free Spotify as a freebie.
Vodafone unlimited data plans
Vodafone mobile only offer unlimited data on individual plans. If you want their largest offering of data as part of a group plan, you'll have to settle for 40GB of data.
2degrees unlimited data plans
2degrees mobile offer unlimited plans on an individual basis, but also as part of a group plan. The more people you add to their unlimited group plan, the cheaper it gets. Naturally, unlimited plans also include unlimited calling and texting.
Skinny unlimited data plans
Skinny mobile won't offer you unlimited data as part of a group plan, but they will give you the option to pay for the unlimited data on a weekly basis. If this doesn't suit your needs, you can always opt to pay on a monthly basis.
Unlimited data plans FAQ
How does unlimited data work?
Once you're connected to a 4G network, then you can access the internet on your mobile phone. There isn't any limit as you have unlimited data, meaning that you can use it as much as you want.
Does the speed of unlimited data get reduced after a certain amount of usage?
This will depend on your provider, but at least on Spark and 2degrees you will be throttled down to 1Mbps speed once you use up 40gb of data.
What is an unlimited hotspot add-on?
Some providers won't let you share your internet via hotspot if you're on an unlimited plan. Otherwise, you could just pay for unlimited data and hotspot to your other devices. If you have some devices that you need to hotspot, you can get a hotspot add-on for a specific number of devices.
Who does unlimited data plans suit the most?
Unlimited data definitely suits you if you are a heavy internet user and are always out and about without a secure wi-fi connection. This is great for streaming, but it's also incredibly reliable so for things like sending important email or replying to your boss at work.