Get travel insurance quotes
No matter where in the world you may be travelling, it goes without saying that travel insurance is a must. With so many unpredictable things that could occur during your travels, travel insurance is the best way to ensure both you and your belongings are protected if the worst were to happen.

When it comes to finding cheap travel insurance, you've come to the right place! Here at Glimp, we're passionate about helping Kiwis find the best travel insurance plans for their travels. Whether you're flying across the country, or to the other side of the world, we'll help you save time and money on your travel insurance.

It's never been easier to compare travel insurance quotes - simply enter a few details about your upcoming trip and we'll deliver the latest insurance policies from New Zealand's leading travel insurance companies. We've already helped thousands of Kiwis have already save on their travel insurance - now it's your turn!
Fast travel insurance comparison
Planning a holiday away soon and looking for the best travel insurance comparison site? You've found it right here at Glimp! We've made travel insurance comparison quick and easy for Kiwis, so you can get on with planning your holiday.

Our online comparison tool is simple to use, and best of all - it's 100% free! Just provide us with some details about your destination, departure and return dates, and we'll present the best options available for you. It only takes a few minutes to compare, and once you've found the right policy, we'll take you directly to your chosen travel insurer to get signed up.
Compare travel insurance companies
When searching for the right cover for your travels, you'll probably be wondering "who are the best travel insurance companies?' Luckily, you don't have to spend hours online searching through dozens of travel insurance companies trying to find the best ones; we have them all here at Glimp!

We've gathered all of New Zealand's leading travel insurance companies together, making it easy for you to find the right policy and insurer for your travel needs. You can compare multiple travel insurance quotes and get all the details you need to know about what cover each policy provides.

When you've found your preferred travel insurer, it takes no time at all to sign up online and secure your travel insurance cover.
AA Travel Insurance
AA Travel Insurance have been helping Kiwis stay protected during their travels for many years now. They understand that even the most carefully planned trips can go unexpectedly wrong. That's why when you take out travel insurance with them, help is just a phone call away.

With three travel insurance policies - essentials, comprehensive and frequent traveller - AA want to give you choice and flexibility in cover, so you can select the policy that best suits your needs.

For eight years running, Kiwis have voted AA as Reader's Digest "Most Trusted General Insurer', and it's easy to see why. AA Travel Insurance pride themselves on putting their customer's needs first, helping them to navigate the insurance process with ease.
Southern Cross Travel Insurance
Southern Cross Travel Insurance are proud to have New Zealand's most satisfied customers, providing them with a large variety of travel insurance cover for a range of needs. With over 35 years experience as a specialist travel insurer, they are easily one of New Zealand's most respected and knowledgeable travel insurers.

From senior citizen travel insurance to pregnancy travel insurance to backpacker travel insurance - Southern Cross are committed to helping Kiwis get the right insurance for their needs. Whether you're going abroad or travelling overseas for work, Southern Cross Travel Insurance have travel cover options to suit.

When you take out travel insurance with Southern Cross, you can rest easy knowing there is a 24/7 emergency phone line if something goes array during your travels.
AMI Travel Insurance
With over 500,000 customers nationwide, AMI Travel Insurance are well known as one of New Zealand's highly trusted insurance providers. Committed to looking after their customers and making communities safer, AMI have got your back when you travel.

Whether you're traveling by yourself or with a group of people, AMI have a range of options to suit your travel. Offering overseas cover, domestic cover as well as annual multi-trip cover, AMI are dedicated to making travel insurance easy for their customers.

For whatever you need, whether it's a small or big claim, AMI provide 24/7 access to their team of experts, as well as a global network of doctors, nurses and logistical staff.
State Travel Insurance
State Travel Insurance have worked hard over the past 100 years to build a thorough understanding of the New Zealanders' insurance needs. Today, they have over 900,000 policies for more than 400,000 customers throughout the country.

Offering a range of options to suit your needs, State Travel Insurance have got you covered for all types of travels and adventures. As well as domestic and overseas cover, State offer annual multi-trip cover for frequent flyers.

With 24 hour assistance, quick online claims and the ability to collect FlyBuys™ on every policy, it's easy to see why State are one of NZ's leading insurance providers.
Should I get travel insurance?
Whether you're travelling for the first time or you're a seasoned flyer, you're probably planning on embarking on an exciting new adventure that you'll remember for the rest of your life. While travel and adventure is always encouraged, the reality is that even the most well planned trips can go amiss.

Travelling anywhere comes with risk, and your holiday shouldn't be spent trying to deal with damage control and trying to sort finances if something bad were to happen.

Nobody wants to prepare for the worst, but it's absolutely vital to do so - and that's why you should get travel insurance. Investing in travel insurance cover allows you to safeguard your trip, providing you with peace of mind and letting you get on with your holiday.

When searching for travel insurance quotes, you'll be surprised as to how affordable it is. And you know what they say - if you can't afford travel insurance, you can't afford to travel!
What does travel insurance usually cover?
Although it will depend on your chosen insurance provider and policy type, a typical travel insurance plan will have coverage for all of a traveler's main concerns. Standard travel insurance will generally cover you for trip cancellations, travel delays, medical emergencies, lost luggage and personal liability.

Most travel insurance policies are designed to be comprehensive, to protect you from a variety of situations and events that may cause financial loss. However, there are optional extras that can be added onto your policy, such as dental, adventure activities and rental car cover.

While most travel insurers offer similar travel insurance packages, it's vital to know exactly what you are and are not covered for. When using our travel insurance comparison tool to find the right cover for your needs, always be sure to read through the policy details thoroughly.

Ready to discover great value travel insurance plans? Head on over to our comparison tool and get the insurance you need for you next trip away!
Compare insurance with Glimp
You can save big bucks here at Glimp by comparing travel insurance quotes - but did you know we help Kiwis save on all their insurance needs?

We have the best insurance deals and plans for all types of insurance services! We help you compare prices and plans for home and contents insurance, renters insurance, life insurance, health insurance, pet insurance and more.

So when you're looking for a new insurance policy, look no further than Glimp - you can compare and save with us today!
Why compare travel insurance with glimp?
Here at glimp, we're committed to helping you find the best travel insurance online to suit your needs! Using our travel insurance comparison tool will help you save time, energy and, most importantly, money! Best of all – our service is 100% free, helping Kiwis nationwide find cheap travel insurance from trusted insurance providers!
Compare travel insurance prices
We make it easy for our users to compare multiple travel insurance quotes by ranking them according to price. This helps Kiwis make the most savings during their travels while still staying safe and protected. Simply enter in your flight details on our form and start comparing cheap travel insurance quotes online in seconds!
Giving you great value for money
When it comes to the best travel insurance, it's all about giving you great value for your money. Our vetted travel insurance policies cover all sorts of unprecedented costs at different values, including medical costs, emergency assistance, personal liability, luggage loss, flight cancellation fees, and even travel delays. Basic information as well as additional insurance cover details are readily available once you compare travel insurance from different providers, so you know you're getting the protection that you want to pay for.
Buy direct and save more
Buying travel insurance from travel agents and airlines can mean that you're paying extra for any commission fees. When you compare travel insurance with glimp, we'll give you the best options and take you directly to your chosen travel insurance provider. Avoid paying those extra commission fees and buy directly from your insurance provider when you compare travel insurance with glimp!
Let's find your
provider
We help people like you every day, and now, it's your turn. The glimp travel insurance comparison tool will help you connect to reliable travel insurance providers. Get started now!
Compare travel insurance online with glimp's easy-to-use travel insurance quote comparison tool!
Easily Compare Travel Insurance with glimp!
We save you time & money
Easily compare travel insurance quotes. Find the best travel insurance in minutes.
A great place to compare
Best comparison site in NZ. Thousands of Kiwis have trusted us with their decisions.
Free to use
glimp is 100% free! Whether you want to compare travel insurance quotes or sign up , you pay nothing.
What our customers are saying:
"Very pleased i found your service and found it such a help in finding the ideal broadband that suits my needs. Thank you very much and may you prosper on."
Florence, Whakatane
"Was really impressed with the level of service and assistance I received. Was quick and easy and I was provided with a recommendation for the best plan and option for me."
Rick, Auckland
"Fantastic website to find the best deals out there. Easy to use and saved me trawling through various providers websites to get the best deal, even got a cashback from glimp to top it off. Thanks so much!"
Vanessa, Auckland
"We've used Glimp recently to search for a better broadband provider and have took advantage of the credit bonus offered by signing up the service through Glimp and got an excellent deal. Just wanted to thank you for providing this to us and hope that your site will keep up the good work!"
Judy, Auckland
"Moving into a new house up in Whangarei so was curious about what the best internet and power deals are available at the new location. Glimp was easy to use and got 2 great deals with service providers."
Randall, Whangarei
"Glimp is a very good provider of info of service providers. It really helped me make an informed decision when looking to switch my power provider. The whole process is quick and seamless."
Geoffrey, Waikato
"Very fast and clear. I could select options according to what I needed to see the best deals. I'm really happy with the deal we got. Thanks Glimp."
Rachel, Napier
"Such an easy to use comparison website, gives you all the important basic information you need to get the best broadband or power plan for your particular situation. Glimp helped me make the best choice in power company. Great website."
Conor, Wellington
"Everyone should try Glimp before they switch electricity or internet providers, the comparisons are accurate and up to date. The website also has a filter so you can narrow down your choices to what you want. Highly recommended!"
Alex, Hamilton
"Didn't know it existed until it was exactly what I needed and there it was! Took all of the stress out of finding the best deal to suit our needs."
Mikaela, Wellington
"I haven't had in home internet service since early October. As an international student I didn't really know where to go for service. Glimp made it really easy for me to find a plan that suited my needs. Without leaving the house!"
Tanya, International Student
"I thought your website was great - we've been undecided about what internet options to choose for around 18 months. 5 minutes on your website and we're now sorted - finally!"
Lynda, Papamoa
"I found Glimp really user friendly with lots of fantastic deals and companies to choose from. It made it easy for me to find the best package and price to suit us. Thanks Glimp : )"
Angela, Pahiatua
"I found glimp really useful when deciding which ISP to sign up with. Because of the clear comparison charts provided by glimp, we were able to choose the best company with the best deal and service for us. I highly recommend glimp to anyone who wants an easy way to compare internet service providers before making a decision on which to sign up with."
Damian, Auckland
"I found the glimp team great, have switched to fast fibre and everything seems to be working well. Thanks again for the ease in doing that."
Brian, Blenheim
"Your service was very useful to me as it allowed me to compare the different options and to make an informed decision about which Broadband and phone service would be the most useful (and cost-effective) for me. I was also grateful for your personal attention and response to questions."
Janet, Governors Bay
"I found glimp to be very helpful and look forward to the power company comparison"
Russ, Hamilton
"I used Glimp to compare & find the best broadband provider to meet my needs. I like to 'shop around' & get the best deal. Unlike some of the other services that offered to do this Glimp was by far the most comprehensive, accurate, up to date, & easy to use. I was able to make a decision & Glimp saved me a lot of time."
Daryll, Hamilton
"Choosing an Internet provider is a fiddly decision that effects you long term. Glimp made that decision easier, so yeah, I love it"
Dave, Wellington
"We found glimp a great way to sort out internet provider offers. It meant we could compare the offers at one site. Roll on power and gas provider analysis."
Paul, Wanaka
"Great to tell anyone who find it hard to choose the right ISP providers in NZ. While I was searching for a change of ISP, glimp.co.nz solves my problem. Thank you glimp for providing valuable information."
Roger, Auckland
"This site was awesome. So easy to use and made the process of which provider to go with so easy. Thanks"
Mike, Wellington
Find better travel insurance
Whether you're travelling by yourself or with family, domestically or internationally, it's highly recommended that you take out insurance. Travel insurance is the best available option to manage all risk while traveling. It will provide you with peace of mind that, if something unforeseen were to happen, you and your family are taken care of.
If you can't afford travel insurance, you can't afford to travel! Planning an upcoming trip? Don't forget travel insurance!
Thank you for using: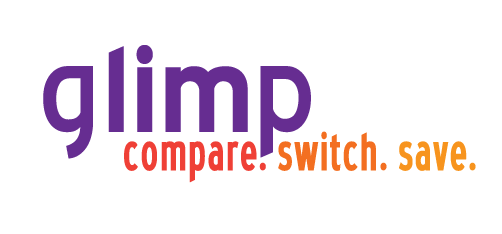 We are now finding you the best travel insurance policies best suited to your needs!