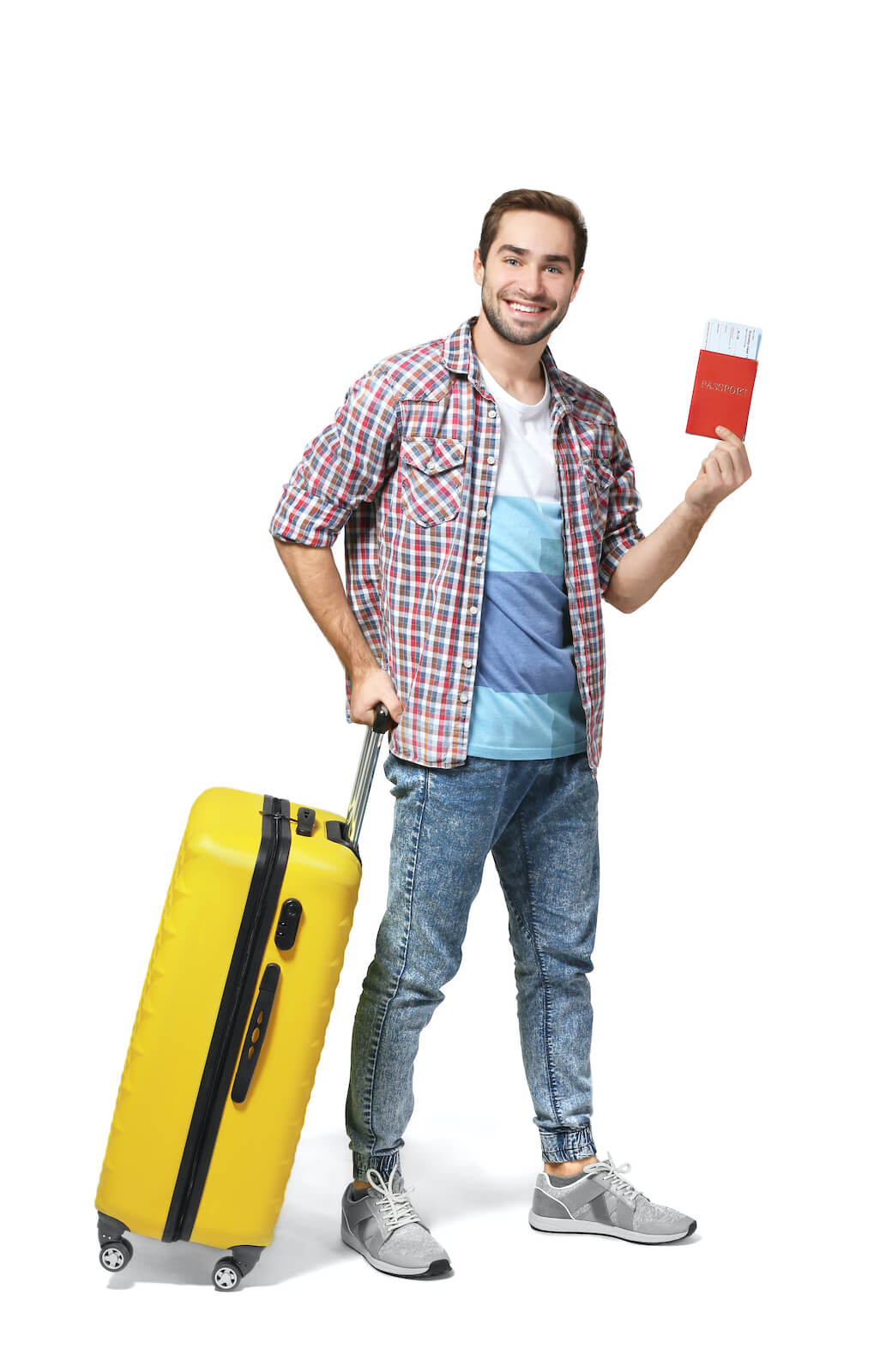 What is travel insurance?
No matter where in the world you may be travelling, it goes without saying that travel insurance is a must. With so many unpredictable things that could occur during your travels, travel insurance is the best way to ensure both you and your belongings are protected if the worst were to happen.
Travel insurance in NZ provides cover for your trips both overseas and domestically, and covers things such as medical expenses, trip cancellation, lost luggage and more.
When it comes to finding cheap travel insurance in NZ, you've come to the right place! Here at glimp, we're passionate about helping Kiwis find the best travel insurance plans for their travels. Whether you're flying across the country, or to the other side of the world, we'll help you save time and money on your travel insurance. Compare travel insurance in NZ now and you'll be able to find the perfect policy in no time.
Travel insurance providers
When searching for the right cover for your travels, you'll probably be wondering "who are the best travel insurance companies?' Luckily, you don't have to spend hours online searching through dozens of travel insurance companies trying to find the best ones; we have them all here at glimp!
We've gathered all of New Zealand's leading travel insurance companies together, including Southern Cross travel insurance, AA travel insurance and AMI travel insurance, making it easy for you to find the right insurer for your travel needs.
How does our travel comparison work?
Here at glimp, we're committed to helping you find the best travel insurance online to suit your needs! Using our travel insurance comparison tool will help you save time, energy and, most importantly, money! Cheap travel insurance NZ can be hard to come by, but with glimp it'll be a piece of cake.
Quick and easy to use
It's never been easier to compare travel insurance quotes in New Zealand - simply enter a few details about your upcoming trip and we'll deliver the latest insurance policies from New Zealand's leading travel insurance companies. We've already helped thousands of Kiwis have already save on their travel insurance - now it's your turn!
Find your best deal, free of charge
When it comes to the best travel insurance, it's all about giving you great value for your money. Our vetted travel insurance policies cover all sorts of unprecedented costs at different values so that you can find the best travel insurance policy that suits your needs. Not to mention, our tool is 100% free to use too!
Buy direct and save more
Buying travel insurance from travel agents and airlines can mean that you're paying extra for any commission fees. When you compare travel insurance with glimp, we'll give you the best options and take you directly to your chosen travel insurance provider. Avoid paying those extra commission fees and buy directly from your insurance provider when you compare travel insurance with glimp!
Start saving on your travel insurance premium
Travel insurance comparison in NZ has never been easier. Spare a few minutes and start comparing travel insurance policies now to start saving on your travel insurance premium for your next trip. We help people like you save on their travel insurance policy every day, now it's your turn.
Why compare travel insurance with glimp?
We save you time & money
Easily compare travel insurance quotes in NZ. Find the best travel insurance in minutes.
A great place to compare travel insurance
Best comparison site in NZ. Thousands of Kiwis have trusted us with their decisions.
Compare travel insurance for free
glimp is 100% free! Whether you want to compare travel insurance quotes or sign up , you pay nothing.
What does travel insurance cover?
You never know when you might need to cancel a flight and when that happens, your chosen airline can charge you a hefty fee for doing so or will not return your deposit. Standard travel insurance policies often cover this cost so that you can cancel your flight right up to the day of the flight at no cost at all. This applies to flight delays too.
With so many bags constantly being lugged around, there are bound to be a few bags here and there that end up in the wrong place and it's often out of your control. If you have travel insurance in NZ, your insurer will cover the purchase of a few essentials, meaning you won't have to bear the brunt of the loss of your GoPro, laptop, camera and whatever else you may have lost.
When you compare travel insurance policies in NZ, you may notice that most policies offer medical and dental cover. This may be just something simple like drugs for a cold or allergy while you're overseas, or it could be something a little more complicated like surgery. Some policies may even pay for someone to escort you back home if you're feeling really unwell.
If you've rented a car while you're overseas and it gets stolen or damaged then your travel insurance policy may be able to help you out, by providing cover for the excess you'll need to pay for when you make a claim.
In the event that you accidentally damage property or are liable for damage to a person, your travel insurance provider may provide cover to pay the costs including legal fees to defend your claim and legal costs if you're wrongly arrested or detained. While we hope it would never come to this, it doesn't hurt to have the assurance that you would be covered if you were liable for something. Even the cheapest travel insurance policies in NZ usually provides cover for this.