Stadium Finance Car Loans
Stadium Finance are one of the leading providers of personal finance in NZ. They pride themselves on being 'second to none' when it comes to bringing the best service in the finance sector. They deliver strong rates and simple repayment schemes, as they have a strong network of lenders, allowing them to negotiate well based on your behalf.

Stadium Finance car loans have flexible terms, great rates, and fast approvals. As well as car loans, they also provide financing for boats, caravans, motorcycles and more. When it comes to their personal and business financing services, they are completely transparent; letting you know exactly what you're paying for and why.

Stadium Finance car loan quotes are easy to get, and you'll pay exactly what you've signed up for - no hidden costs or special fees! When you apply online, they'll ask you a few personal questions to get you started. From there, you can get a Stadium Finance car loan within one working day, and your funds within 24 hours!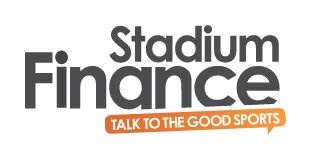 Why sign up for Stadium Finance car loans?
Stadium Finance value the time that you give them, as you can get a car loan that's suited to your needs within 24 hours. With a Stadium Finance car loan, you'll get flexible options with terms between 12 to 60 months, and an interest rate as low as 9.95% p.a. You can borrow anything from $3,000 to $100,000, as long as they know that you can make the repayments.
Loan pre-approvals
When you apply for a Stadium Finance car loan, they'll let you know how much you can borrow even before you can decide on a car. You don't need to stress over finding a car right away. One of the worst that could happen is buying a car which doesn't happen to suit your preferences. With loan pre-approvals, you'll have more time to decide on the car that you want; at the same time, know how much you can borrow.
Car financing at its best
Stadium Finance are your one-stop-shop for financing a car; they can get the protection that both you and your new car will need, and conveniently. On top of your car loan, you can also apply for Mechanical Breakdown insurance, Guaranteed Asset Protection insurance, and Credit Contract Indemnity.
Stadium Finance Car Loans in NZ: Interest Rates & Fees
You can get a Stadium Finance car loan if you're over 18 years old and have an income of at least $500 per week. Stadium Finance vehicle loans are secured, which means you'll need to register an asset as security. Their interest rates are between 9.95% - 19.95%, depending on your personal circumstances and the amount you wish to borrow. Other fees include the application & approval fees, and the account management fees. The best thing about getting a Stadium Finance car loan is the fast approval, which can sometimes only take a few hours. You can even get your funds within 24 hours after you've signed the loan agreement papers.
Stadium Finance Car Loan FAQS
When you apply for a car loan, the new car itself will be the security for your loan. Stadium Finance only offers secured loans, which also applies for their other loans too. It's important to consider this as a factor, because if you're unable to make the repayments, the assets that you've registered as security could be taken as the payment.
For a car loan, you'll need to show them proof of your identity, your address, and your current income. Aside from this information, you'll also need to provide more details on how much you want to borrow. When you apply online, a Stadium Finance team member will inform you if you need to provide more documents.