Club Auto Car Insurance
Club Auto are an insurance company dedicated solely to automobiles! Unlike other companies, which also provide insurance services for your other valuables, their attention is solely on vehicles; to make sure they give dedicated, expert service.
This focus also allows them to come up with great policies. This doesn't only include comprehensive, third party car insurance, third-party, fire, and theft, but also motorcycle cover! They know that Kiwis love a long and exhilarating ride, but also want peace of mind that their ride is safe and protected.
Club Auto NZ are one of the most trusted insurance companies in New Zealand when it comes to vehicles. If you're looking for an affordable policy, you can compare their policies against some of the best plans available in NZ!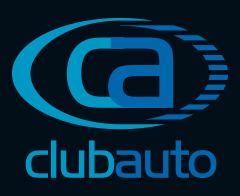 Why get Club Auto Car Insurance?
If you want an insurance provider who is fully committed to motor vehicles, Club Auto Insurance are the way to go! Their insurance policies aren't only focused on vehicles, but on providing great value for money, and an awesome service too.
They have roadside assistance throughout NZ that is available 24 hours a day, 7 days a week. Plus, they also give you the option to insure the vehicle itself – so that no matter who's driving your car, you can trust that you're still covered.
Club Auto are unlike any other insurance company, providing specialised cover for all your vehicle needs. To see if they can offer the best car insurance policy for you, use glimp to compare them against car insurance companies!
Club Auto SOS Roadside Assistance
Club Auto Insurance NZ ensure that they can assist you when you need it through their SOS Roadside Assistance. Whenever and wherever you need help – if your vehicle breaks down, your tyre blows or you run out of fuel - you'll always get the assistance that you need from Club Auto.
What makes this even greater is that this service is available 24/7! Simply call their customer assistance number on 0800 503 502 and tell them a few basic details, such as your policy terms and your whereabouts.
Club Auto Insurance Quote
Requesting a personalised quote is made quick and easy through their website. Simply head over and confirm the details of your identity, your car, damages of your car, and other relevant information which can help them give you a specialised quote.
While doing this for Club Auto Insurance NZ is an easy process, doing the same process for all of NZ's leading providers can be a bit of a hassle. But… you can always compare the best car insurance policies in New Zealand in a few easy steps using our glimp comparison tool.
Types of Club Auto Car Insurance Policies NZ - Best Quotes Online
Auto One Car Insurance
If you want a comprehensive car insurance policy for your vehicle, the best way to go is through the Auto One Car Insurance of Club Auto NZ. This plan equips your automobile with cover for all sorts of possibilities that can happen while on the road. This is a great plan for high-value and rare, one-of-a-kind vehicles.
Shock Absorber
Shock Absorber – Club Auto's third-party insurance policy – covers you for the cost of damage or injury to a third party. The great thing about this policy is that Club Auto Insurance gives you the option to add on fire and theft cover as an extra add on. If you're on a tight budget but still want coverage for liability costs, then this is the best way to go.
Motorcycle Insurance
Auto One's Free Wheel is an insurance policy that's specifically dedicated to motorcycles. This policy is perfect for Kiwi riders who love long drives across NZ. It gives you the option of who you'd like to repair your motorbike, plus hire a vehicle while your bike is being repaired. This also covers up to to $5,000 in the event of fatal injury to the policy owner.
Compare Club Auto car insurance policies now.
Find a better cover for your vehicle with Club Auto.