Protecta Car Insurance
Protecta are a locally owned and operated insurance company in New Zealand. They have been insuring the vehicles of Kiwis since 1986, making them one of the pioneers in the financial and insurance industry.
As they focus on providing insurance for all types of motor vehicles, you can get comprehensive cover for all your cars, motorcycles and classic cars. Protecta Car Insurance have the same passion for cars as you do, so they work hard to get you the right cover for your much-loved vehicles and motorbikes.
If you're looking for a car insurance company that specialises in all types of cars, Protecta Insurance NZ should be on your top list. You can compare them with some of NZ's specialised insurance companies using our comparison tool here at glimp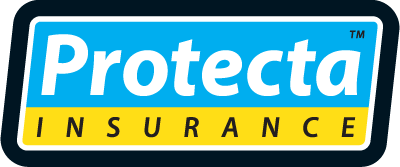 Why get Protecta Car Insurance?
Protecta are a well-known insurance provider who specialise in automobiles and motorcycles - so you can trust that their policy and assistance is dedicated to exceptional vehicle cover. This includes anything in your drive whether it's maintaining your car or restoring it to its former glory.
As they also have a passion for car and vehicles, their team can easily relate to any problems that you may encounter. They know what you're going through, so they make sure to resolve your concerns as efficiently and quickly as possible.
If you're after a customer service team who can assist you with whatever problems you may encounter on the road, Protecta Car Insurance NZ are your best choice. You can compare them against some of NZ's best car insurance companies using glimp, to further help you decide on which cover to get for your vehicle.
Protecta Insurance Quote
Getting a quote for your car insurance policy shouldn't be a hassle, which is why Protecta made the process quick and easy. By simply heading over to their website, you just need to fill out the necessary information on their quotes form.
However, you can easily get a comprehensive comparison of all their quotes against other insurance policies in NZ, by using our glimp comparison tool.
Types of Protecta Car Insurance Policies NZ - Best Quotes Online
Car Insurance
As expected from an insurance company that specialises in vehicles, Protecta Car Insurance cover comes in three different types. They offer comprehensive, third-party, and third-party with fire and theft insurance policies. What's great about them is that they also offer 24/7 assistance for your claims, as well as road assistance (if it's included in your policy).
Classic Car Insurance
As vintage cars are rare items, it's important to keep these secured no matter what situation you may be in. Whether you drive hot rods, vintage cars, or even rally cars, Protecta have a Classic Car Insurance policy that can cater exactly to your needs. You can even opt to include restoration in the coverage of your policy.
Motorcycle Insurance
When it comes to offering insurance for motorcycles, Protecta is known as New Zealand's leading specialist. With a variety of agreed value policies, they have great coverage for everyone – whether it's for riding apparel cover, roadside assistance, or track day cover.
Compare Protecta car insurance policies now.
Find a better cover for your vehicle with Protecta.