Sharesies
Sharesies believe that everyone should have an equal opportunity to invest conveniently. That's why they have created a virtual platform where Kiwis can invest, without a minimum, in various funds and companies worldwide. Sharesies let you invest in over 170 New Zealand Stock Exchange (NZX) companies and more than 35 managed funds, even if you have a $50 portfolio balance.
Sharesies have an easy-to-understand and user-friendly interface that allows you to navigate easily. The platform encourages its target audience, the youth, into investing, even if they're just beginners in the field. Currently, Sharesies have a membership of over 58,000 and investments up to $78m .
If you're looking for flexible opportunities and are currently building your investment portfolio, then Sharesies can help you achieve the growth you need. You'll get access to various companies listed in NZX, New York Stock Exchange (NYSE), Nasdaq, and Chicago Board Options Exchange (CBOE). If you're still unsure about the platform, you can also compare Sharesies with NZ investment app providers using our comparison tool.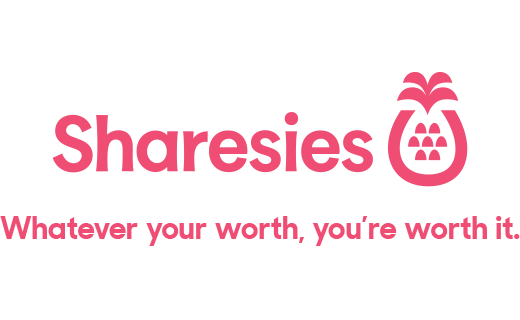 Why Choose Sharesies Investment App?
Low transaction fees for NZX companies
One of the best features about Sharesies are the low transaction fees in NZX-listed companies which are cheaper compared to other financial institutions. This allows you to save more when buying shares.
Sign up for a kids account
Start them young and sign them up for a Sharesies kids account. This can be the first step in their investing journey! You can easily set this up using your existing Sharesies account. What's more, you don't have to be the parent to open an account for the kid. Even if you were a godparent and would like to help your godchild. Reap some money, you can open and manage an account on their behalf! Best of all, there's no limit on how many kids accounts you can make!
Auto-invest for an investment strategy
If you're finding it difficult to choose an investment strategy, you can make an auto-invest order with your Sharesies App download. You just need to set the amount you want to invest, and on how often you want to make investments.
Auto-invest has three pre-made orders:
global order - exposure to different companies worldwide
responsible order - exposure to socially and environmentally responsible companies only
kids order - for kids account only
It's ideal for Kiwi investors who don't want to make a lump sum investment because it'll help you stay in your investments and eventually create your Portfolio.
Sharesies NZ Managed Funds
AMP Capital
AMP Capital are one of NZ's largest investment managers, creating investment solutions and providing insights to changing market trends. To date, it has over $200 billion funds being managed worldwide.
Portfolio Investment Entity (PIE) Funds
Since 2007, PIE funds have been a way to achieve sustainable wealth and financial opportunities for Kiwis. In this kind of fund, contributions are distributed into different investment types.
Pathfinder
Pathfinder focus on funds that are classified as 'socially responsible,' and are committed in contributing to environmental preservation and to good governance such as the Global Property Fund, Global Responsibility Fund, and Global Water Fund.
Smartshares
Smartshares have a diverse range of managed funds, including socially responsible investments, that allow you to spread your risk broadly in just a single purchase. They maintain low fees to help you save more on investments so that you can build your portfolio faster.