Kiwibank Debit Card
Kiwibank was only started in 2002, but they have already provided banking services to thousands of Kiwis. They're 100% locally-owned and operated with profits staying in the country. Kiwibank has an ambition to make Kiwis and New Zealand better off. Over the years, they've integrated the best practices and progressive conduct in their products and services. This includes programmes for mental health and financial literacy, among others.
Kiwibank offers a debit card that you can link to your savings account so you can easily manage your daily spending. A Kiwibank debit card is suitable for Kiwis who want to spend more on things that they love, all while spending less on fees and charges.
There are so many debit card providers today with about the same offers, so it can be really difficult to pick the best among the lot. You can save time by comparing various offers and choosing the one that best meets your needs. Compare the Kiwibank debit card with other offers and head over to our debit cards calculator!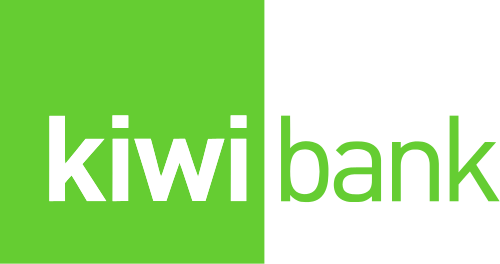 Why apply for a Kiwibank debit card?
Kiwibank Visa Debit Card gives you the freedom to shop anywhere Visa is accepted. You can use your card for in-store, online, and over the phone purchases. You can even get exclusive deals such as ticket pre-sales and competitions. Your transactions are secured as Kiwibank makes use of world class measures to protect you and your money. With a Kiwibank debit card, you can shop worry-free!
Is a Kiwibank debit card right for you?
If you currently have an everyday account, Back-up Saver, or a Kiwibank Revolving Home Loan, then you should consider getting a Kiwibank Visa Debit Card which works best with any of these accounts.
You can save money for emergency funds and access your Back-up Saver account easily through your debit card. You can also use your Kiwibank Visa Debit Card to set-up regular repayments for a Kiwibank Revolving Home Loan.
On top of managing your finances, you'll get personalised offers on travel, food and wine, entertainment, and many more!
Kiwibank Visa Debit Card NZ At A Glance
Basic features
You can link your Kiwibank Visa Debit Card up to two of your accounts and use it for your transactions. Young people and recent grads can also apply for a debit card and link their Tertiary Pack and Graduate Pack accounts. This propels them early into banking and saving up for their future. You can also do contactless payments by simply tapping your card for purchases below $200.
Kiwibank debit card fees
Kiwibank debit card has an annual fee of $10 per card per annum. This is waived for the first year and for the Tertiary Pack and Graduate Pack account. You'll also be charged with $6 for cash advance fee or when you withdraw cash over the counter at another bank or financial institution. Disputed transaction fee of $15 per transaction receipt and card replacement fee of $15 for standard delivery are also applicable.