SBS Debit Card
SBS Bank is 100% Kiwi-owned and has over 150 years of service. This local ownership makes SBS Bank rooted on how Kiwis think, especially when it comes to financial stability. This helps them provide the right banking and financial products suited to New Zealanders. They make sure every decision is based on what's best for their clients, who are always their top priority.
SBS Bank wants Kiwis to wake up everyday and go about their daily activities without worrying too much about managing their money. Everyday banking options with SBS Bank lets you manage your money without any hassles and access it whenever and wherever you like. Pay your bills, buy online, make a hotel reservation, and do so much more when you have an SBS debit card in hand!
SBS debit card lets you do everyday banking that's hassle-free. To know how SBS debit card fees compare with other offers, head on to our debit card calculator now!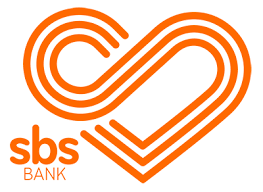 Why apply for an SBS debit card?
Start being in control of your spending! Getting an SBS debit card is a smart decision as you can easily manage your funds through internet banking or a mobile app. You can download the SBS mobile banking app from the App store or Google Play.
SBS combines technological innovation and banking to give you more control and lesser worries over your finances. Because SBS debit cards are best suited for everyday transactions, they only offer reasonable fees. You can use it anytime you need it, whether locally and overseas.
Is an SBS debit card right for you?
SBS debit card fees are fair and reasonable, which makes an SBS debit card suitable for Kiwis from different walks of life. There are more than 1.8million ATMS world-wide that you can access to withdraw cash, check your balance, and manage your account.
If you're always on-the-go, you'll need a debit card that aligns to your fast-paced life. An SBS debit card is equipped with contactless technology where you can simply tap your card to make payments below $80 without using your PIN or signature.
SBS Bank Debit Mastercard® NZ At A Glance
Basic features
You'll get the convenience of having a debit card in hand when you make transactions, and this includes using the balance that you have in your account. You don't need to worry about debts and payments that you need to make at the end of each month.
If you're a frequent traveller, you'll find SBS Bank Debit Mastercard easy to use overseas as you can shop in stores and online where Mastercard is accepted. It's also secure as it's equipped with chip and PIN protection.
SBS debit card fees
There's no annual fee in an SBS debit card! This means you can save more and spend less on maintaining your account. Replacement card fee is $10, and currency conversion charge is 2.0% of the New Zealand dollar amount of the foreign currency transaction. When it's also your first time to apply for an SBS Bank Debit Mastercard, it's issued for free!