Flight Centre NZ
Flight Centre New Zealand Ltd have experienced rapid growth as an independent travel agency that began in the early 1980s. Today they're internationally recognised with operations in 14 countries and travel management networks in more than 90 destinations. As one of the largest travel agencies in the world, they have provided unforgettable travel experiences for many globe-trotters.
The Flight Centre Mastercard was created as a rewards program for loyal customers around the world. Whenever you fly with them or buy from one of their stores, you'll be rewarded with points that you can redeem for various deals offered at Flight Centre. See how much you can save with a Flight Centre Mastercard using glimp's comparison tool and get yours today! Still unsure about getting one? Compare the Flight Centre Mastercard with other credit card offers, and see which is right for you.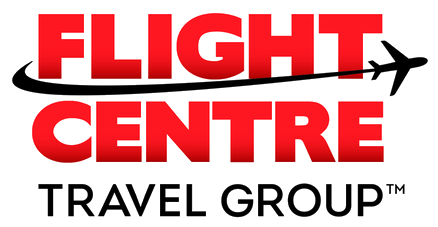 Why apply for a Flight Centre Mastercard?
Optimising your travel experience
With a Flight Centre Mastercard, you can redeem rewards from any airline, hotel, tour, cruise, car hire or sightseeing deal at Flight Centre. They are a one-stop-shop for everything essential in your travels. When you use your card abroad, you don't have to worry about any international transaction fees either, as there are none!
Everyday uses
Your Flight Centre Mastercard can be used for everyday shopping and other transactions. Dining and eating out becomes convenient, as you can use this card at bars, cafes, restaurants, and wherever Mastercard is accepted. Best of all, you'll earn Flight Centre Rewards for every purchase you make!
Flight Centre Mastercard NZ details - Rewards, Rates, Annual Fees
Fees and charges
Flight Centre Mastercard charges annual interest rates (includes their standard interest rate and cash advance rate), credit fees and charges (such as an establishment fee and account fee), and default fees (which are applied when you make a default on the agreement).
Payment options
You can conveniently choose from between two options to pay your bill: direct debit or online banking. Between the two, Flight Centre NZ prefer direct debit, but if you want to pay through online banking, then you'll need to provide the particulars (your surname) and reference (10 digit customer ID number) for the bill payment. You can also schedule an automatic payment in online banking if it's more convenient for you.
Flight Centre Mastercard FAQs
For every $100 purchase, you'll earn 1 Flight Centre Reward. For every $100 purchase made through one of their Flight Centre NZ stores, you'll earn 2 Flight Centre Rewards. The points you earn from buying in Flight Centre stores are excluded from points that you earn from everyday shopping; meaning, the rewards are doubled!
Yes - Flight Centre Rewards expire, but only after 3 years. There's plenty of time for you to save them up for a reward that you really want to get.