TSB Credit Card NZ
TSB, originally known as Taranaki Savings Bank, makes banking simple and easy for Kiwis from different walks of life. Founded in 1850, they are 100% independent and Kiwi-owned. Today they provide a range of financial services and products including home loans, mortgages, investments, and more.

TSB offer only one type of credit card; the Visa Classic Credit Card. It can be used locally and overseas, giving you the flexibility to buy goods and services whenever and wherever you need to. TSB understand that flexibility is important to Kiwis, as you never know when an emergency could happen. You'll also have the option to get credit card insurance to cover a portion of your credit card payments in the event of an accident, major illness, or other emergency.

If you're looking for a practical and flexible credit card that provides ease of transactions, from everyday spending to emergency situations, TSB's Visa Classic Credit Card is the perfect option for you. See how TSB fare against other credit card providers in NZ using our comparison tool and get the best one for your needs today!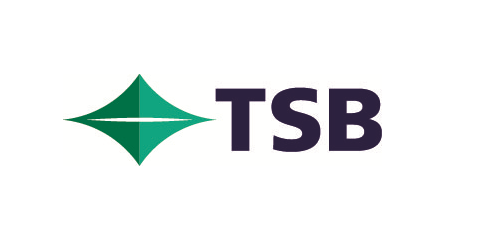 Flexibility
TSB's Visa Classic Credit Card gives you great flexibility, allowing you to make purchases with ease both locally and overseas. If you're unable to pay everything in one go, TSB will send you monthly statements until you've fully paid. Switching to a TSB credit card is also convenient as they don't charge any interest for the first 6 months if you transfer your balance from another bank's credit card. You can also cancel your credit card account anytime if you're unsatisfied with the services after you settle your card balance.
Visa payWave
When you make a purchase that's below $80 in stores with Visa payWave, you simply need to tap your card on the machine and you're done. While some credit cards require your signature or PIN to validate a transaction, TSB's Visa Classic lets you go contactless with a simple "tap and go", which is more secure nowadays than handing over your card.
Financial hardship team
TSB Banking can help you to get through those tough financial situations. They have a financial hardship team who you can consult with, should you encounter difficulty in paying for your bills or maintaining your account. If you're closing your account because of financial hardship, they'll reach out to you first to provide professional advice that can help you. TSB don't give up on their Kiwi customers easily, and will provide helpful solutions that will allow your banking relationship with them to continue.
Braille print
TSB aim to meet the various needs of Kiwis and ensure the best customer experience, no matter their circumstances. This is proven through the braille print on their credit card that helps those that are visually imparied. Kiwis with vision concerns can simply look for the 'TSB C' print to identify their Visa Classic.
TSB Credit Card NZ details - Rewards, Rates, Annual Fees
Fees
TSB's Visa Classic is relatively low maintenance compared to other credit cards. Aside from the annual fee of $30 per year, its credit card features an interest-free period of up to 55 days and a TSB credit card rate of only 18.5% on purchases and cash advances. When you make a cash advance locally, you'll be charged $2; when you make a cash advance overseas, you'll be charged $5.
Credit limit
Your credit limit will ultimately depend on your personal information and credit history. The better your credit history, the higher your credit limit becomes. If you want to increase your credit limit, you'll need to visit your TSB branch and consult with one of their financial experts.
TSB bank credit card application is easy. You need to be eligible for a TSB credit card in NZ; specifically, you must be at least 18 years old, be a permanent resident or a New Zealand citizen, and have a computer with a webcam or a smartphone. If you're eligible, you'll need to open a TSB account either by completing an application form online, or by applying at your nearest TSB branch. You'll also need to present pertinent documents such as proof of address and proof of income.
You'll need to activate your credit card before you can use it. To do this online, simply log into your account through online banking or the TSB mobile app, and follow the instructions laid out for you. When you use their online banking service, you'll be able to pay your bill, see transaction details, receive payments, and manage other credit card activities. TSB's online banking service gives you peace of mind by letting you know exactly how much you owe and when, so that you can easily manage your payments. It's always best to settle your bills early to avoid the late payment fee of $12.
You'll need to make a written request to close your credit card account and submit it to your TSB branch. You'll receive monthly statements until you've fully paid your card balance. TSB's financial hardship team will reach out to you if you're closing your account as a result of financial hardship, and they'll recommend solutions that can help you.