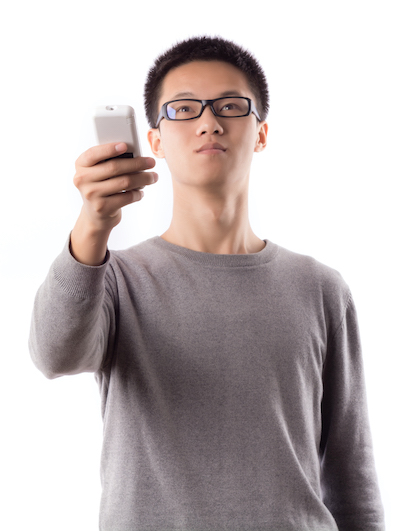 New Zealand TV Box Companies
Compare TV box companies and find the best deal on TV boxes in NZ! Here at glimp, we help Kiwis find the latest and cheapest deals around with our quick and easy comparison process, giving you tailored results in just a few minutes.
Let us know your watching preferences, and we'll show you the best deals currently on the market.
What is a TV Box?
A TV Box is a small hardware kit that you connect to your television. It's a device that connects your telly to the internet, so you can watch movies and TV shows online, and access on-demand streaming sites and video websites.
As more and more Kiwis are shifting to streaming content online, TV boxes are also becoming more popular. This popularity has led top NZ providers to introduce their own version of the TV box, such as Vodafone's TV Box and Neon. Aside from the leading NZ companies, you can also get other versions such as Mi box, Apple TV, Chromecast, Amazon Fire TV, and SmartVU.
Watch your favourite videos, shows, movies, and series on your telly through the best smart TV box in NZ!
How does our TV box comparison work?
Get the best TV box in NZ from leading companies in just a few easy steps! Our comparison tool can help you narrow down your choices, to help you make a decision easily. Whether you're purchasing a TV box for on-demand or TV streaming, you can use our website to find the best deal that ticks all the right boxes. Simply tell us some basic information about yourself and your watching preferences, and we'll give you tailored results in only a few minutes.
Quick and easy to use
Finding a deal that best matches your needs can be a difficult and timely process, so we've made it simpler for you with our quick and easy to use comparison tool. In just a few clicks, you can find the best NZ TV box amongst all the deals currently on offer.
Find your best deal, free of charge
We're on a mission to help Kiwis save, so we've made our comparison tool free of charge! Getting the deal that fits your needs best can be expensive; and that's why we've made it so you can compare without spending anything. Compare the best TV box deals in NZ and start saving today!
Get your tailored results
To help you get a better deal that matches your needs, we give you only tailored results. You simply need to answer some basic questions about your household and watching preferences, and we'll show you customised results in just a few minutes. Purchase a TV box deal through our comparison tool at glimp today!
TV box FAQ
Do you have any questions before using our comparison tool? Feel free to ask! Otherwise, we've compiled the most frequently asked questions by Kiwis like yourself below. Find out more about TV box deals in NZ, and make your purchase today.
Why compare TV boxes with glimp?
We save you time and money
We've helped thousands of Kiwis like you save time, money, and effort everyday. By answering some basic questions, we'll help you find a better deal that matches all your needs perfectly. Find a better TV box deal now in just a few easy steps.
Best place to compare
glimp know that finding the best deal can be difficult, especially as there are plenty of TV box providers in NZ, and many more emerging on the market. That's why we only show you results from the most trusted providers across the country.
Compare TV box deals for free
On top of our quick and easy process, our comparison tool is 100% free! Whether you just want to see your options, or you're ready to purchase a new TV box, it costs nothing to use our service.
They talk about us
glimp is a trusted comparison website in New Zealand, renown for helping thousands of Kiwis every day. Stuff, NZ Herald, SolarCity, Truenet, NBR, and many more talk about us.
Types of TV boxes we compare
If you hear the term TV box, this is probably what you're thinking of. This is the most common type of TV box in NZ and around the world, as it's the earliest type of TV box. This works by connecting a HDMI cable from your TV box to your telly.
Some of the most common examples of this type of TV box are the Apple TV, Vodafone TV Box, Amazon Fire TV Cube, Roku Ultra, Skystream Pro 8K, and Xiaomi Mi Box S.
As gaming becomes more and more popular among Kiwis, game consoles can now be used as a streaming TV box device. Since the TV box specialises in gaming, you can expect top of the line low latency as well as options for 4K and even 6K quality streaming.
The best examples of this TV box type are Nvidia Shield TV, PlayStation 4 Pro, and Xbox One X. It's important to note that while this includes high-end features, it's a premium technology with a premium price.
With the aim to provide convenience and portability, leading TV box providers in NZ are now offering streaming sticks. This works exactly like a normal TV box, but its components are compacted into a stick as small as a flash drive. Similarly, you also need to plug this in the HDMI port in your telly for it to work.
The most popular types of streaming sticks include Amazon Fire TV Stick, Roku Streaming Stick, Google Chromecast, and Nvidia Shield TV.
What our broadband customers are saying:
Find a better deal for your TV box service
Don't wait any longer and find a better deal today!