Trade Me TV Boxes
Trade Me was established in March 1999 by entrepreneur Sam Morgan. During their first years, Kiwis still weren't used to online buying from stores they've never seen before. Trade Me has undergone changes, from being a site for pre-loved bargains to buying a car. Today, they're an internet auction website in New Zealand where over 1.9 millions visits daily by an average of 650,000 Kiwis.
Trade Me is constantly looking for ways to improve their services and make it easier for customers to access high-quality products that can make life better by improving their artificial intelligence, machine learning, and voice search. You're in good hands with Trade Me. Their dedicated customer service team is always willing to help whenever you need it. The website also provides credible products from trusted sellers.
If you're looking for a TV box where you can stream your favorite shows, then try buying your very own digital TV box from Trade Me! Find the cheapest prices and the latest models in just a few clicks. Not what finding you're looking for? Head over to our comparison page and view TV boxes from other online stores.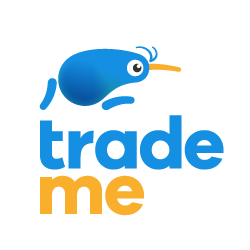 Why buy a TV box from Trade Me?
Trade Me has popular listings and high-quality products that you can easily find using practical tools. Find a TV box based on your preferences to save you time from scrolling endlessly through various products. You can add items in your watchlist or favorites. What's best, you can become a flexible buyer by placing a price bid on products and choosing those that suit your budget. Buying a TV box from Trade Me saves you time and money.
Trade Me also gives you an opportunity to list items on their website and become an online seller!
Look for TV boxes by:
Your location (by region and district)
Price range (i.e. lowest, highest, most bid)
Condition (new or used)
Other filters: on sale, free shipping, with Afterpay, "buy now," ping
Digital TV box from Trade Me - Features, Reviews & Prices in NZ
Smart TV Boxes
With a smart TV box, you can stream your favorite shows and channels online. Trade Me has over 235 listings. Some of those included in the list are:
Iptv box Beelink GT King pro
MXQ-Pro
Android TV box 4K TV box 4G/128G Android 9
Kodi Box
H96 Max Android 9.0 TV box
Amlogic S905 4K Smart TV Box 4K Quad Core Android 5.1
Smart TV boxes are different from Android TV boxes, but in some cases, these terms are used interchangeably. A smart TV box is like a television that lets you connect to the internet even without connecting to a TV box, while an Android TV box is a small hardware you need to plug into your TV.
Vontar Android TV
An Android TV box is plugged into your television for streaming online content and connecting to the internet. Some of the latest and best selling Vontar TV boxes combine the functions and features of an Android TV box and a Smart TV box. They function through the latest android operating systems and include a range of online applications. Some of the best-selling include:
Vontar X3 Android 9.0 TV Box
Vontar X96 Max Plus
X3 PRO TV Box
Chromecast
Trade Me also has Chromecast TV boxes if you want simpler options. They are easy to use and fast. Some models available include Wireless HDMI Dongle and Ultra 4K HDR Capable.
Apple TV
With an Apple TV, you can stream award-winning Apple Originals online. You simply plug it into a TV's HDMI port, and follow the instructions to connect to the internet and to access other features. Trade Me lists different Apple TV Boxes such as the Apple TV 4th Generation and Apple TV 3rd Generation.