Amazon TV Box
Amazon is one of the world's most popular e-commerce sites and has championed innovating the technology they use to deliver the broadest selection of affordable products and services. They facilitate billions of transactions every year and caters to millions of clients. As an e-commerce giant, they also compete with other brands in selling devices, gadgets, home accessories, and many more.
TV boxes in New Zealand are popular as they're used for relaxing at home. Whenever there's a need to lounge and unwind, a TV box keeps the boredom out the window. What's best about the Amazon Fire TV Box 4k is its ability to turn most televisions into a smart TV so that Kiwis can stream online for their favorite shows.
Find out if the Amazon Fire TV Box 4k fits your preferences and compare it against other TV boxes with glimp!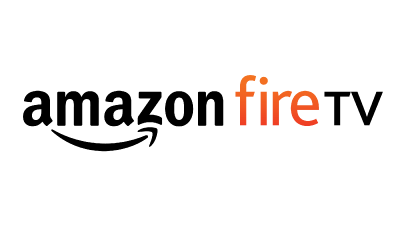 Why get an Amazon TV box?
Amazon gives you a slice of their slogan, "Work hard. Have fun. Make history." through their Kiwi-friendly TV box offers. From their Fire TV Stick to their Fire TV Cube, you can have fun and experience leisure without worrying about the price tag. They exceed customer expectations thanks to their ability in improving gadgets regularly based on customer insights.
A world for entertainment
Unlock a world of entertainment using Amazon's TV box that has access to over 500,000 movies and popular channels. You can stream movies and videos on Netflix, YouTube, Prime Video, Disney+, Apple TV, STARZ, and many more!
Prime access
You can get access to exclusive and award-winning movies in Amazon Originals when you're a Prime member! No cable required and no need to download extra apps; simply add channels like HBO and Cinemax with Prime Video Channels. You can also stream millions of songs using Prime Music!
Amazon Fire TV - Features, Reviews & Prices in NZ
Amazon Fire TV Box
With the upgraded Amazon Fire TV Box 4k, this is considered as the fastest smart TV box from Amazon to date. It has a range of options that give you full control over what you watch and listen to using Alexa. You can get access to 4K Ultra HD content and make the viewing experience worth every second. Specifications include:
Support for Dolby Vision and HDR, HDR10+ content
Free streaming with Pluto TV, IMDb TV, and many more
16 GB internal storage
2 GB memory
Dual-band, dual-antenna Wi-Fi (MIMO)
Cloud storage for videos downloaded from Amazon
Ports: HDMI, power, micro-USB, wired infrared support
Hexa-core processor
Built with Alexa Voice Remote (2nd Gen)
Amazon Fire TV Stick
Unlike other TV sticks, this has a 4K streaming version equipped with Alexa Voice Remote which means you can manage your content more conveniently. You can enjoy videos in high-quality as you do with a TV box. It's portable to bring wherever, whenever you want! Specifications include:
Quad-core 1.7 GHz processor
8 GB internal storage
Dual-band, dual-antenna Wi-Fi (MIMO)
Built with Alexa Voice Remote
Ports: HDMI output, micro-USB for power only
Cloud storage for downloaded content from Amazon
Supports HDR 10, HDR10+, HLG, H.265, H.264, Vp9
Other versions include: Fire TV Stick Lite and Fire TV Stick HD streaming device