Dog Insurance Policies NZ
Dogs are not just man's best friend, but oftentimes his closest companion. More than this, they are often an integral part of any family, providing endless joy and cuddles. With the lifespan of your family dog ranging from anywhere between ten to fifteen plus years, it is important to ensure the health of your favourite four-legged friend. Just like their owners, pets understandably fall ill from time to time; with dogs in particular being an excitable and generally boisterous pet, this capacity for illness or injury rises. If the worst does happen, then dog insurance can cover your dogs veterinary costs, which can otherwise be crippling. Pet insurance policies can be easily compared on glimp's pet insurance page, so that you can find the cheapest and best option for both you and your pooch!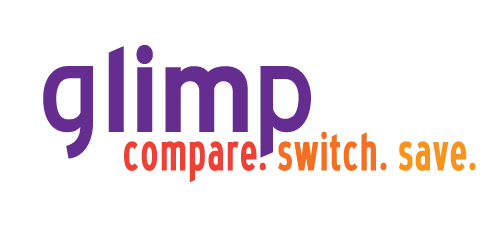 What is Dog insurance?
Dog insurance is a type of pet insurance policy specifically for dogs. There are a variety of companies that offer dog insurance policies, some being specialist pet insurance companies. Each company can offer you a variety of policies ranging in cover and price so that you can find the perfect policy for you and your pooch. Dog insurance ensures that those crippling veterinary bills don't sting you at the most inconvenient time, and means that you can enjoy peace of mind with your dog for years on end, knowing that you're both covered in the event of the worst occurring.
Why get Dog insurance?
Although we humans have access to free healthcare, the same privilege is not extended to our precious pets- but just like us, dogs can fall ill or injure themselves, and the veterinary costs for bringing them back to good health can be enormous. Dog insurance ensures that when this happens your dog can receive the treatment they need so that they can continue to be your best friend. Spending over $1,000 on a single operation can be a huge cost to families; your insurance provider will cover this cost quickly and efficiently if needed. Additionally, there are various types of cover available from numerous insurance providers, so you can be sure you have the right policy for you and your dog.
Types of Dog insurance
Your insurance provider might provide different types of dog insurance; for example, the AA offer an Accident only plan that will only cover vet and/or funeral expenses if your dog is in an accident whilst Southern Cross Insurance also offer a budget-friendly Accipet policy that will only cover your dog if they're caught in an accident. At the other end of the spectrum, Southern Crosses Petcare policy and the AA's Comprehensive plan both offer comprehensive insurance cover for your dog.
Comprehensive Pet Cover
Comprehensive pet cover is an option offered by nearly all pet insurance companies that comes with an extensive range of benefits so that your dog is covered for just about everything. Comprehensive pet cover covers vet expenses, routine care, funeral costs and often includes dental cover as an additional optional benefit, so that your dog can put on their best smile, knowing that they're covered for anything!
Dental Cover For Pets
This dental cover comes as an additional optional benefit to many comprehensive pet cover policies. This means that your comprehensive policy doesn't have to include it, as it can add some costs. However, dogs need routine cleaning of their teeth so they don't turn unsanitary, and often only a vet will be able to provide this teeth cleaning service. Dental cover means that these costs are covered, as well as anything else untoward that might happen to your dogs mouth and teeth.
Accident only insurance
Accident only insurance is the base cover for your pet offered by most pet insurance companies. This means that if your dog is hit by a car or suffers from any other type of terrible accident then their vet expenses will be covered. Most insurance companies will allow you to claim up to $5,000 in veterinary costs for this type of cover. The important thing to remember is that whilst this is the cheapest insurance cover for your dog, it does not cover illness, funeral or dental costs.
Which providers offer Dog insurance?
There is a vast range of providers offering various pet insurance policies, most of which include specific dog insurance policies as well. The AA, Southern Cross, Pet-n-sur and Petplan all offer various types of pet insurance.
Petplan dog insurance
Petplan is a pet insurance specific insurance company that insures over 1.5 million pets throughout New Zealand. If you fear that the worst will happen to your dog, then Petplan can be a good company to lodge a claim with; you can claim up to $20,000 a year in veterinary costs (the highest claims limit offered in NZ). Petplan offers three types of policies- essential cover as their low-cost option, which provides twelve months cover for accidents or illness; classic cover which provides comprehensive cover for the lifetime of your pet; and ultimate cover, which has a higher claim limit than classic cover.
Southern Cross dog insurance
Southern Cross pet insurance was the recipient of the Canstar Gold most satisfied customers award for pet insurance in 2018-2019, showing that they one of New Zealand's best and most trusted pet insurance companies. Southern Cross pet insurance offers two broad plans. Their Accipet plan covers any accidental injury that your pet may incur and allows you to claim up to $5,000 a year for vet expenses, whilst their PetCare plan is more comprehensive, covering accidental injury, illness, inherited conditions, necessary vaccinations and check-ups, and allows you to add dental cover and day-to-day care as optional extras.
AA dog Insurance
The AA offers one of the broadest ranges of pet insurance policies, with three different policies to choose from so that you can find the one that best suits your budget and needs. The AA offer Accident only dog insurance that covers any vet expenses or funeral costs that arise if your dog is caught in an accident; an Essentials plan that provides limited cover; and a Comprehensive plan that contains a number of benefits including cover for vet expenses, routine care, funeral costs, specialist treatment and lost pet advertising and reward. All AA members additionally receive a 10% discount on their pet insurance policies.
Pet-n-sur dog insurance
Pet-n-sur is a 100% NZ owned and managed company that is also New Zealand's largest specialist Pet Insurance company. Because of this, Pet-n-sur offer special rates for multiple cat, rabbit, horse and dog insurance policies. Pet-n-sur offer a range of insurance policies for dogs, including their popular Gold Plan which offers comprehensive cover, their Rhodium plan which is perfect for clients who are happy to pay day-to-day vet treatments but want cover for larger unexpected bills and their Surgical plan which covers surgery costs only and starts from as little as $0.60c a day.


Dog Insurance FAQ's
Is it worth it to get dog insurance?
Yes. It may not seem like it is worth getting dog insurance whilst your puppy is young and only roaming around the house, but, just like humans, the unexpected can happen and as your dog gets older the chances of injury or illness increases exponentially. Because of this, it is always worth getting dog insurance- veterinary bills can often reach into the $10,000+ territory and this can be crippling to your family funds; and after all, a dog really is part of your family!
How much does dog insurance usually cost?
This ultimately depends on what type of cover you choose to go for. Typically, cheaper cover types like Accident only plans and Surgical only plans will cost you about $150 to $250 a year, middle of the range plans like Petplans classic cover will cost between $400 to $500 a year, whilst full and comprehensive cover can set you back by about $700 a year. These however are estimates only, and it is important to work out your policy type specifically with each insurer, or use glimp to make an easy comparison so that you can figure out the right and cheapest policy type for you.
Can I get insurance for all my pets?
Usually yes! Many pet insurance companies offer specific policies for your cats, dogs, rabbits and horses, and can often give you a discount if you choose to take out multiple policies for each of your furry friends. The AA offer a 5% discount on top of their 10% members discount, Petplan offers a 10% discount, and Pet-n-sur and Southern Cross offer special multiple pet rates. It is important however to compare these policies, and so glimp can be useful to work out which policy works best for your cat, dog, horse, rabbit, or even goldfish (well, maybe not goldfish… sorry goldfish!).