Horse Insurance Policies NZ
If you own a horse or are thinking about getting one, it's very important to make sure that they are covered. They can rack up big bills very quickly at the vets, an insurance policy for your horse can give you some valuable peace of mind. Horses have a very complicated internal health system which requires constant check ups and attention, making insurance essential for any horse owner. Whether you have a horse for breeding, sport, racing or just as a family pet, there are horse insurance policies for every situation.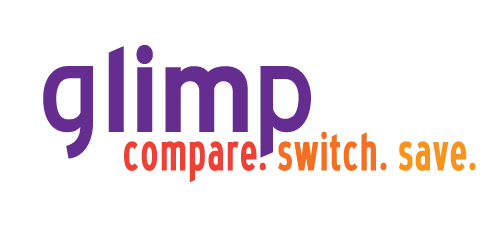 What is Horse Insurance?
Horse insurance (equine insurance) is a type of pet insurance and is there to cover your horse. If they ever need the vet, or if they are stolen or something terrible happens and they die, you'll be covered. Many providers even offer comprehensive plans that will cover accompanying gear for your horse, extending to the horse float and even loss of entry fees for events that you've entered. Some high value plans will require a valuation, so that the insurer can get fair market value to insure your horse for.
Why get Horse Insurance?
Horse insurance will give you peace of mind. It is very risky to own a horse without getting coverage, if they get ill or injured, the vet costs can become expensive quite quickly. Horse insurance will also cover you in other situations too, if your horse gets stolen, you'll be able to retrieve the fair market value of the horse. Without insurance you could be left high and dry, a horse generally won't fall under a contents insurance policy. A comprehensive plan will cover you in a range of circumstances, but if you're just after a small and inexpensive policy, most providers offer a basic plan which will only cover accidents. You can compare all your horse insurance options here on glimp.
Types of Horse Insurance
There are a range of horse insurance policies available. There's your general horse insurance, which can usually be stripped back to a very basic plan or built out to become quite a comprehensive plan. You can also incorporate horse float policies into your general plan. Some providers also offer third party liability insurance, protecting you if your horse ends up causing damage to someone else's property.
General Horse Insurance
A general horse insurance policy usually starts with the bare bones protection for mortality, theft and straying. You can build that policy up with cover for vet fees, loss of use, disposal after death, saddlery and tack cover and horse float cover. General horse insurance is often age specific too, so you'll likely pay different premiums and get different benefits depending on the age of your horse.
Horse float insurance
If you own a horse float, it can be easy to add insurance for the float onto your horse insurance policy. This will protect you in the event of theft damage or destruction. If you own a valuable, you'll likely own a valuable horse float and it will pay to be covered for it.
Third party liability
Horses can be unpredictable and powerful animals. If they do something unexpected and cause damage to someone else's property, you won't want to deal with the liability. If you add on third party liability protection to your policy, you'll be covered for damage to other people's property caused by your horse.
Which providers offer Horse Insurance?
There are a range of providers who offer pet insurance that extends into specific horse insurance policies. Some of these providers include Petplan, FMG and JLT.
Petplan Horse Insurance
Petplan offers a range of horse insurance policies which can be flexible to and modified to your needs. They have the Basic Horse insurance plan, and you can build on optional extras like vet fee cover, loss of use, disposal after death, saddlery and tack cover, horse float cover, horse liability and veteran plans.
FMG Horse Insurance
FMG offers a range of horse insurance, but varies what they offer based on the age of the horse being covered. Their most common plan is Horse Plus, which covers equestrian and sport horses from 24 hours to 16 years. Following that they have Horse Deluxe, Horse Primary and Horse External Accident Only cover.
JLT Horse Insurance
JLT offers an advanced range of horse insurance options. Starting with Mortality Cover only, they also have plans for Advanced Cover, Advanced Plus Cover, Grand Prix Cover and Superior Cover. You can also add on Increased Colic Surgery Extension, Third Party Liability Coverage, Carcass Disposal Extension, Foals, Transit Cover and Stallion Infertility.


Horse Insurance FAQ
How much does it cost to get Horse Insurance?
This entirely depends on which provider you are with, the coverage you get to choose and the value of your horse.
What is float insurance?
This will cover your horse float in the event of theft, damage or destruction.
What is saddle insurance?
This will cover the saddle and its accompanying gear from theft, damage or destruction.